Christmas Eve 2004

MERRY CHRISTMAS EVERYONE

On the day of the biggest snowstorm in Paducah Kentucky's History! I opened this letter from David in Waterloo!!!!
Beau
I sent you a snowy postcard from Jerusalem and now a Snowy Japanese Temple. it went on to say -
I hope that you have snow for Christmas. I am sure that I will, but I cannot imagine how to send some to you!

WELL DAVID :) THANKS FOR SENDING ME SOME SNOW!!!!!! HOW FUNNY THAT I WOULD FIND A LETTER IN MY MAILBOX TODAY - OF ALL DAYS! I think you did well with your wish for my White Christmas! You always say "watch what you wish for, you might just get it"
:)
Wow what a long week. Between mother in the hospital, the household, and the big snowstorm - well things have just been extremely busy!
Hopefully this next week won't bring nearly as much excitement around here. We could use some less stressful days. Mother could use some restful days!
We can't complain though because there are so many things that we are thankful for. I am just glad that we are able to all be together through all of this. I know mother is glad that we are all back together and able to help each other out.
The roads are covered with ice and snow. They probably will be until Sunday or Monday.
Christmas Eve is going to be COLD COLD COLD! Temperatures are already in the single digits this morning and will likely go below zero tonight.
This has been a month of EXTREMES! Next week it is supposed to warm up into the 50s!!!! The snow will be melting. I guess I have had my share of snow for awhile.
Paducah broke every possible record it could break. Record monthly snowfall, record 24 hour snowfall, record event snowfall!!!! Just dang! Historic snowstorm for many states in the Ohio Valley.

PADUCAH IS IN THE DEEP-FREEZE
BELOW ZERO LAST NIGHT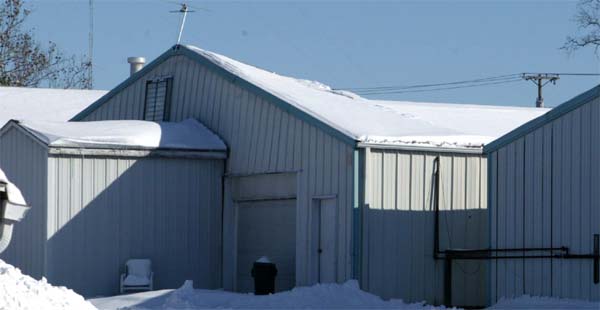 This furniture store had the roof cave in because of the extreme weight of the snow.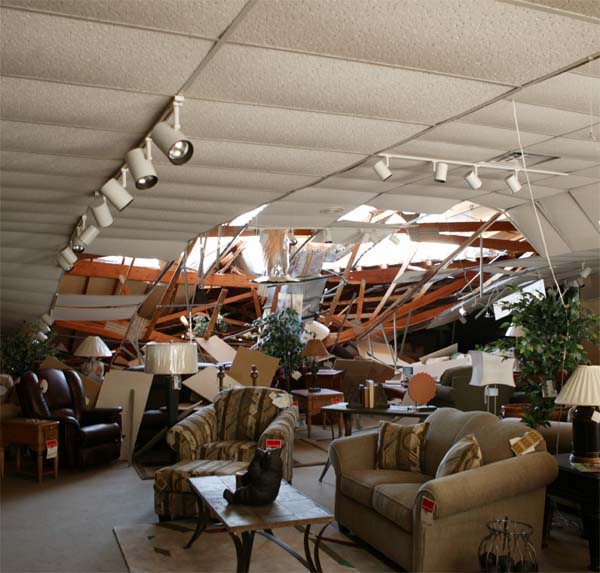 Higdon McBride Furniture in Paducah - the weight of the snow caused their building to cave in.

Higdon McBride Furniture in Paducah.




Paducah Sun used three of my photographs
for their Christmas Eve Edition.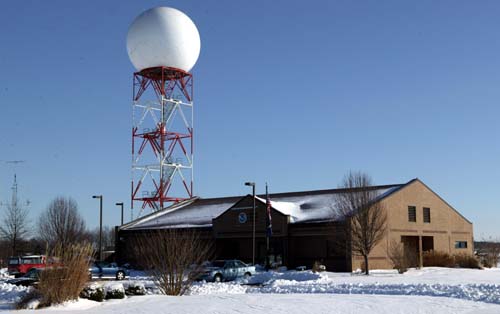 Paducah NWS Snowed in

NWS Paducah KY - A Merry White Christmas at the office!
Christmas Day Turn The Page Now :)

------------------------------------------------------
RETURN TO HOME PAGE

RETURN TO AUGUST 1-17th
RETURN TO AUGUST 18th-31st
RETURN TO SEPTEMBER 1-9th
RETURN TO SEPTEMBER 10-30th
RETURN TO OCTOBER 1-15th
RETURN TO OCTOBER 15-31st
RETURN TO NOVEMBER 1-15th
RETURN TO NOVEMBER 16th
RETURN TO NOVEMBER 17-30th
RETURN TO DECEMBER 1st-15th
RETURN TO DECEMBER 16th-22nd
RETURN TO DECEMBER 23rd-31st
RETURN TO JANUARY 1st-8th
RETURN TO JANUARY 9th-26th
RETURN TO JANUARY 26th-31st
RETURN TO FEBRUARY
RETURN TO MARCH 1st-9th
Return TO March 10th-27th
Return TO March 28th-30th
RETURN TO APRIL 1-11th
Return to April 12th-18th
RETURN TO APRIL 18th-27th
RETURN TO APRIL 28th-30th
RETURN TO MAY 1st-5th
RETURN TO MAY 6th
CLICK HERE TO MAY 7th-16th
RETURN TO MAY 17th-29th
RETURN TO MAY30th-June 1st
RETURN TO JUNE 2nd - June 11th
RETURN TO JUNE 11th-17th
RETURN TO JUNE 18th-26th
RETURN TO JUNE 27th-30th sunsets :)
RETURN TO JULY 1st-3rd - 2004
RETURN TO JULY 4th - 2004
RETURN TO JULY 4th-7th - 2004
RETURN TO JULY 7th-10th - 2004
RETURN TO JULY 11th-22nd - 2004
RETURN TO JULY 22nd-31st - 2004
RETURN TO AUGUST 1st-12th - 2004
RETURN TO AUGUST 13th-25th - 2004
RETURN TO AUGUST 26th-31st - 2004
RETURN TO SEPTEMBER 1st - 5th - 2004
RETURN TO SEPTEMBER 6th - 15th - 2004
RETURN TO SEPTEMBER 15-17th - 2004
RETURN TO SEPTEMBER 18th-26th - 2004
RETURN TO SEPTEMBER 27th - 29th - 2004
RETURN TO SEPTEMBER 30th-OCTOBER 2nd 2004
RETURN TO OCTOBER 3rd - 7th, 2004
RETURN TO OCTOBER 7th-8th
RETURN TO OCTOBER 9th - 15th
RETURN TO OCTOBER 16th-18th
RETURN TO OCTOBER 19th-23rd
RETURN TO OCTOBER 24th-26th
RETURN TO OCTOBER 27th - 28th
RETURN TO OCTOBER 27th - November 19th
RETURN TO NOVEMBER 20th - 27th
RETURN TO NOVEMBER 28th-30th
RETURN TO DECEMBER 1st - 14th
RETURN TO DECEMBER 15th - 23rd
------------------------------------------------------


Emaail: beaudodson @ usawx.com (remove spaces to email)