October 2004
Friday, October 8th
That was a big exhale.
Rick and I went to Kentucky Lake yesterday along with the camera. :) It was fun taking pictures of all the beautiful colors splashed around the lakeside. Amazing really, just how beautiful mother nature can be at times!
Good news on the grandmother front! It appears that grandmother will be able to return home next week. We are still working out all of the details. We have to make sure that mother is going to be able to handle her. Hopefully everything will work out.
Danielle and Mariah are coming over tonight they are having a slumber party! :)
Norman is doing great. He is recovering nicely from his surgery.
Mother is going to return to Mayfield next week.
hmmm what else?
It is cloudy here and rain is knocking on the door! I am hoping for some REAL rainfall here!
more later...
Still waiting on my VISA :) I need that to return to CANADA!
.....
Red Cross Disaster Training is going well. I have another meeting tomorrow. We never did hear anything from the National Office on going to Florida. Soooo I am in training here in Paducah! :)
....

Mariah, Sparkles, Danielle :)
--------------------------------
Latest computer models are backing up what I have been saying for months :) A brutal winter is in store for the Ohio Valley and Northeastern United States! COLD COLD COLD.
BUT just because the computer models say we are going to have a cold winter does not make it so :) Time Will Tell!
I am going for COLD COLD COLD with a nice southern storm track - snow and ice for this area!
We shall see.
I am going for 22 inches for Paducah!
Average is around 10-11 inches.
Crossing my fingers!!!!
-----------------------------------------------------
MIAMI (Reuters) - Tropical Storm Matthew formed in the western Gulf of Mexico on Friday and was headed toward Florida, forecasters at the National Hurricane Center.
Looks to me like more of an Alabama hit.
-----------------------------------------------------
SATURDAY, OCTOBER 9, 2004
HISTORIC DAY FOR AFGHANISTAN!!!! FIRST EVER DIRECTION ELECTIONS!!!!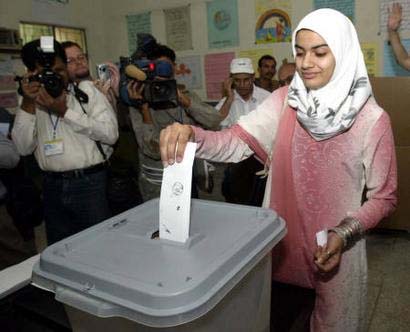 Moqadasa Sidiqi, a 19-year-old Afghan refugee in Pakistan, casts her vote
in Islamabad October 9, 2004. Sidiqi became the first voter in Afghanistan's
landmark presidential election because polling in Pakistan opened
half an hour ahead of Afghanistan. REUTERS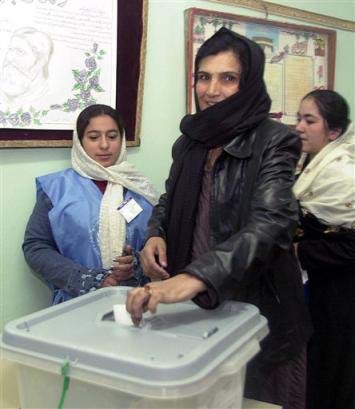 An Afghan woman casts her ballot in Kabul, capital of
Afghanistan, on Saturday Oct. 9, 2004. Afghanistan's
first-ever direct presidential election began Saturday,
with people across this ethnically diverse land casting
the first ballot in an improbable experiment with democracy. AP \
October 9, 2004

KABUL (Reuters) - Poll stations officially closed in Afghanistan's historic presidential election on Saturday with no reports of any major attacks by Taliban militants who had vowed to sabotage the process. The stations closed at 4 p.m. but people already in line will be allowed to vote, officials said.
-----------------------------------
Red Cross Disaster Meeting this morning, mainly talked about shelters today.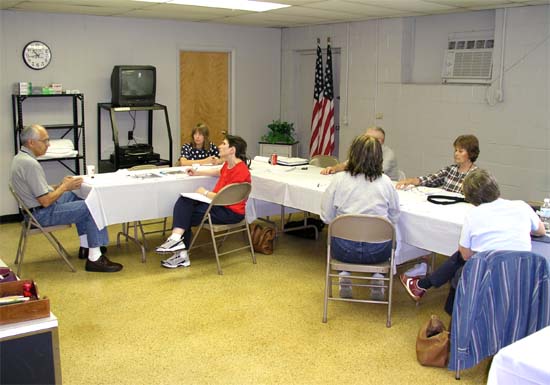 Red Cross Meeting this morning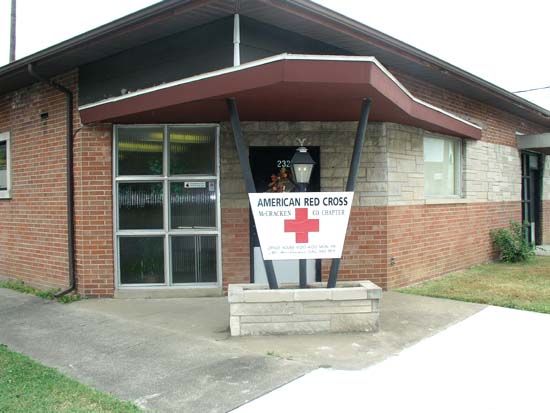 ------------------------------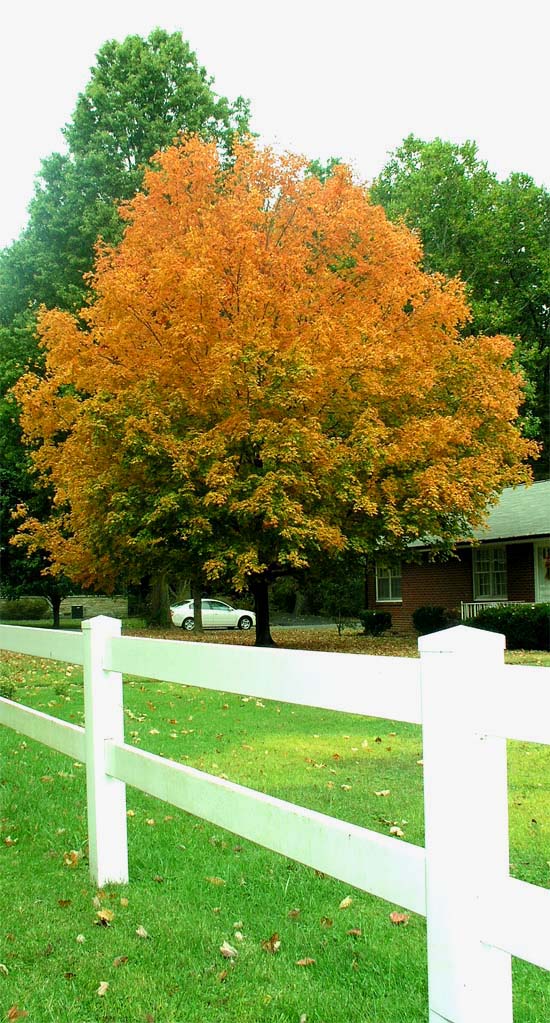 Just BEAUTIFUL IN PADUCAH!!!!! WOWOWOW

EXPLOSIONS OF COLOR EVERYWHERE -
CHANGING BY THE DAY!!!!

Sunday, October something :)
Going to a hayride today with the kids :) I guess that will be interesting.
Grandmother is supposed to return home next week, down to Mayfield. That is the plan at least!
I will post some picturess later of the hayride.
RAIN is on the way - STILL - lol - SLOW MOVING! I promise it IS coming.
DOUG AND I ARE TRADING PICS :) from the past year :)
This is me sitting outside in the snow :) it is warm out...warm enough for shorts and a t-shirt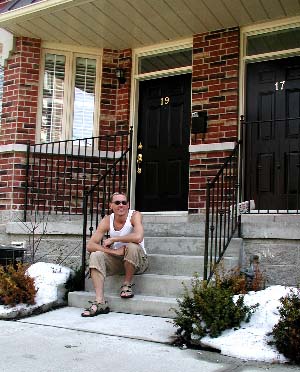 sitting in the snow in Toronto :)

OK WE ALL WENT ON A HAY-RIDE :)

THE PUMPKIN PATCH EXPRESS :) :) :)

The Wonderful Family :)

Tyler with the Pumpkin Family and their Corn Husk Horse :)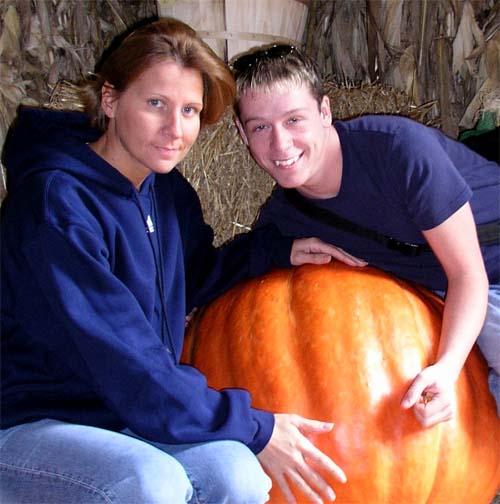 Dione and Rick holding onto a HUGE pumpkin!

Dylan, Tyler, Deena, Mother, Me, Dione, Mariah, Danielle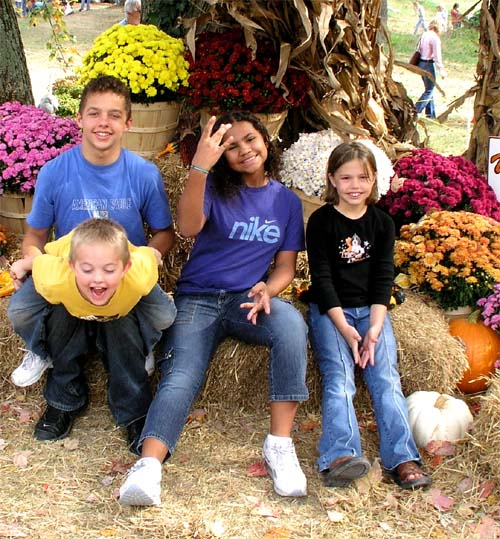 Dylan...Tyler...Mariah...and Danielle

Rick and Tyler


Tyler in the pumpkin patch :)


Pumpkin Patch

Dylan with the pumpkin Danielle picked out


So a fun day on the farm! :) Doug and Erick are going to TEASE me for this one! :)
-------------------------------------------------

12:30:02 ET: Veteran Hollywood reporter Nikki Finke has learned that actor Christopher Reeve is dead, according to sources close to the actor. He died suddenly Sunday. News of his death has not been reported publicly yet. His family will make an announcement Monday at the earliest. Reeve was just mentioned Friday in the second live presidential debate by John Kerry. Noting he was a friend of the paralyzed Reeve, Kerry said he was in favor of further stem cell research because Reeve could walk again one day thanks to such science
MONDAY, OCTOBER 11, 2004
RAIN RAIN :) YAY IT IS RAINING!!!!!
ABOUT TIME!!!!! :)

Paducah Radar :) Lone Oak there in the middle! RAIN!



OCTOBER RAIN!!!!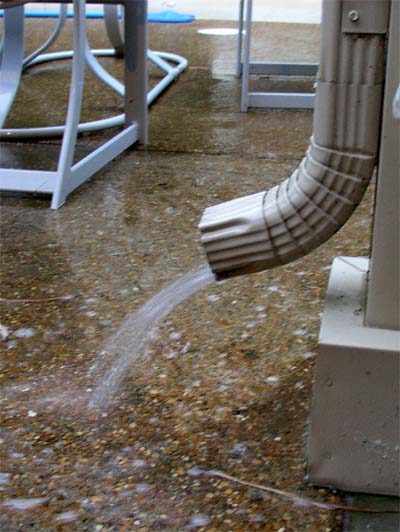 :) :) :) :) :) :)

Temperatures...nice and cool :)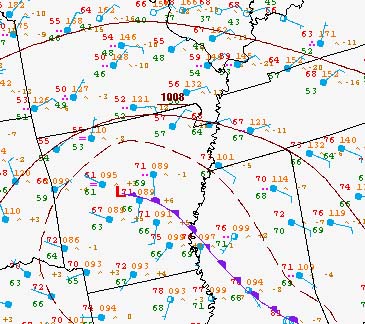 Matthew heading our way - what is left of it



Satellite showing the thunderstorm tops
RED CROSS MEETING TONIGHT
Working on Disaster training. The big thing at the Red Cross here in Paducah is trying to get a disaster center put together
and an organized disaster plan - including shelters.
Tuesday, October 12th
Rain and thunderstorms brought almost 2 inches of rain to Paducah last night! Finally! We sure needed it!
I will be at the Red Cross most of today, they are going to be doing some painting. We are also going to work on the disaster center there. :)
I hope it rains again today. That would be nice!
okkkkkkkkkkkkkk well VERY cloudy day here :) It did rain a little bit, not much though.
It looks very stormy later this weekend and into next week. Some serious fall storms are going to move out of the Central Plains and into the
Eastern United States.
Toronto should get a big storm on Sunday and Monday.
Spent the day at the Red Cross Center, painting and cleaning windows. :)
My friend Jeff called from Birmingham. I have not talked with him in some time. :) Always nice to hear from friends down south! Hopefully they will start
to see some leaves change down that way. Kristy said there is not much color yet. Perhaps another 2 weeks or so.
Colors here are just exploding!!!! Good Stuff!!!!
Thursday
RAIN IS COMING!!!! AGAIN!!!! WOOHOO :) Doesn't take much to get me excited with the weather around here ;)
I was sick most of yesterday and last night, severe headaches and then that caused me to be more sick. Eek - but I am better now. Stress I guess, have to watch that stress or it will get to you.
Anyway up and running here, lots to do I guess. I am hoping David will call me tomorrow or Saturday. That is the plan, so I am excited about that.
...more later
0.30 of rain today :) :) :) :) YAYAYAYAYAYAYAYAY We will take every drop of it!!!
Grandmother is doing great today, she looks good. The plan continues to bring her home next week!
We are working on a WALL of photos here at the house :) So lots of fun here!!! :)
Found my teddy bear stamps tonight from Canada :) David had picked me up two things of them. I knew I had a few around here somewhere :) I will have to try and find the first day cover when I go to Canada. Still waiting on my VISA :)
FRIDAY, OCTOBER 15th
What a difference one day makes in the weather :)
Before and After
:)

Yesterday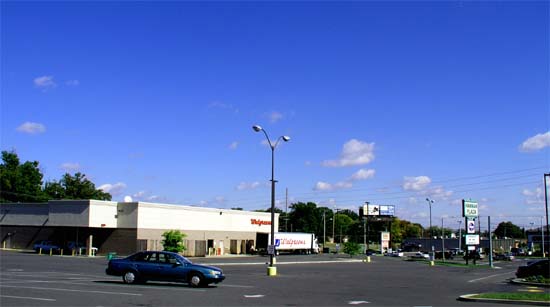 Today :) Big difference Aye :)
THE FALL COLORS HERE ARE EXPLODING :) CHECK OUT THESE PHOTOS!!!! WOWSERS

ORANGE ORANGE ORANGE :)

Wowsers!

Red...Green...Yellows...Orange :)

Leaves clutter the ground :) Colorful!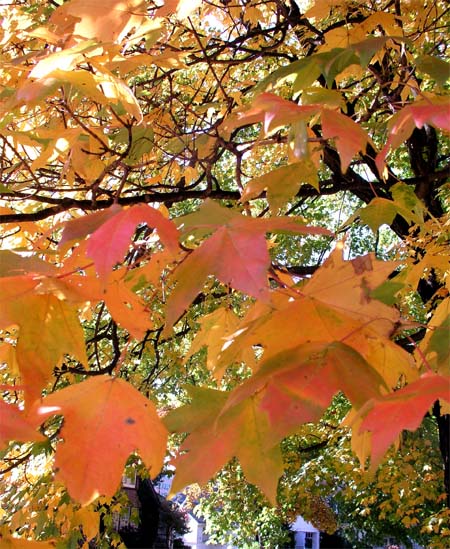 :) Spish Splash Color Everywhere here in Paducah!!!!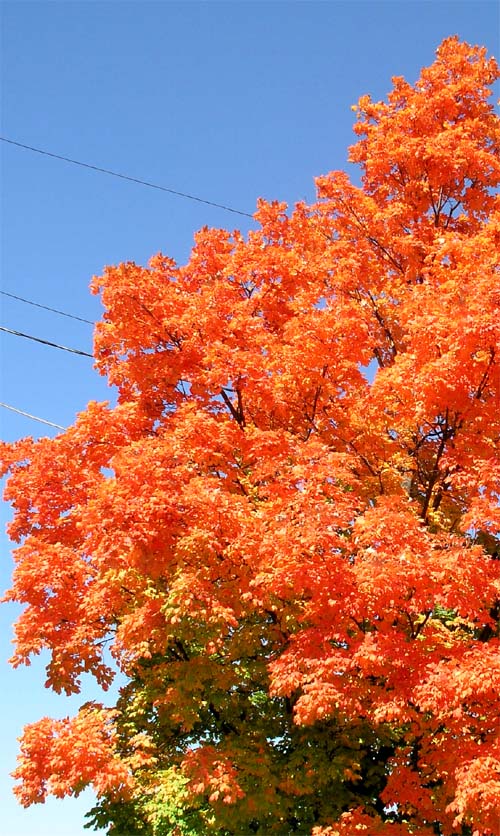 WOW :) CAN IT BE ANY MORE ORANGE THAN THIS!!!!

FALL IN PADUCAH, KENTUCKY!

OK WELL ENOUGH OF THE FALL COLORS FOR NOW :)
:( No Visa today. I am getting a bit concerned.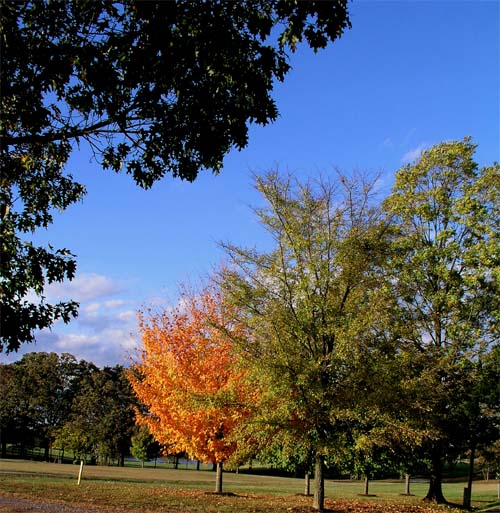 I really don't think I have ever seen trees this beautiful around here! Amazing color!

WOWOWOWOWOWOWOWOW :) :) :)

You have to love Western Kentucky
NEXT PAGE CLICK HERE

------------------------------------------------------
RETURN TO HOME PAGE


RETURN TO AUGUST 1-17th
RETURN TO AUGUST 18th-31st
RETURN TO SEPTEMBER 1-9th
RETURN TO SEPTEMBER 10-30th
RETURN TO OCTOBER 1-15th
RETURN TO OCTOBER 15-31st
RETURN TO NOVEMBER 1-15th
RETURN TO NOVEMBER 16th
RETURN TO NOVEMBER 17-30th
RETURN TO DECEMBER 1st-15th
RETURN TO DECEMBER 16th-22nd
RETURN TO DECEMBER 23rd-31st
RETURN TO JANUARY 1st-8th
RETURN TO JANUARY 9th-26th
RETURN TO JANUARY 26th-31st
RETURN TO FEBRUARY
RETURN TO MARCH 1st-9th
Return TO March 10th-27th
Return TO March 28th-30th
RETURN TO APRIL 1-11th
Return to April 12th-18th
RETURN TO APRIL 18th-27th
RETURN TO APRIL 28th-30th
RETURN TO MAY 1st-5th
RETURN TO MAY 6th
CLICK HERE TO MAY 7th-16th
RETURN TO MAY 17th-29th
RETURN TO MAY30th-June 1st
RETURN TO JUNE 2nd - June 11th
RETURN TO JUNE 11th-17th
RETURN TO JUNE 18th-26th
RETURN TO JUNE 27th-30th sunsets :)
RETURN TO JULY 1st-3rd - 2004
RETURN TO JULY 4th - 2004
RETURN TO JULY 4th-7th - 2004
RETURN TO JULY 7th-10th - 2004
RETURN TO JULY 11th-22nd - 2004
RETURN TO JULY 22nd-31st - 2004
RETURN TO AUGUST 1st-12th - 2004
RETURN TO AUGUST 13th-25th - 2004
RETURN TO AUGUST 26th-31st - 2004
RETURN TO SEPTEMBER 1st - 5th - 2004
RETURN TO SEPTEMBER 6th - 15th - 2004
RETURN TO SEPTEMBER 15-17th - 2004
RETURN TO SEPTEMBER 18th-26th - 2004
RETURN TO SEPTEMBER 27th - 29th - 2004
RETURN TO SEPTEMBER 30th-OCTOBER 2nd 2004
RETURN TO OCTOBER 3rd - 7th, 2004
RETURN TO OCTOBER 7th-8th


Email: beaudodson @ usawx.com (remove spaces to email)