ROAD-TRIP TO TORONTO :)
DAY ONE: October 28th
Midnight:
OK, we are pretty much packed. Still a few more things to put in the bag! I am sure we will forget something. I have my Marriott information, my Identification :) Passport and Drivers License. Hmmm...not sure what else I need. My camera, lap-top and so on :)

We will be mobile with the lap-top and will be updating as we go :)
Hoping we don't have any problems. I do not have my visa. BUT never give up! We are going to swim across one of the Great Lakes!
We are on SNOW-WATCH 2004! The hope is that we WILL see snow BEFORE we return to Western Kentucky!
We have SIXTEEN DAYS for it to snow! CAN IT HAPPEN! October 29th - November 14th is the timeline for snow! It would be GREAT if we could see some Lake Effect Snow somewhere across Southern Ontario or Western New York.
TIME WILL TELL!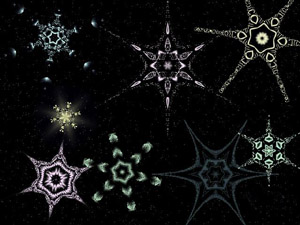 DAY 1 Travel Plans:
We will be traveling through Southern Illinois into Central Indiana through early afternoon. From Central Indiana we will drive to Northeast Indiana or Southern Michigan.
7:00 a.m.
Morning :) Tired - went to bed at 1 a.m. this morning.
Time to get ready...
9:00 a.m.
Ok we are leaving to head into Indiana. :) Hopefully we have a smooth day. Not sure how far we drive. Will update once I get into Indianapolis. :)
1:30 p.m.
We have entered into Indiana :) YAY - I drove this far now Rick is taking his turn at driving. We are West of Indianapolis and it is warm outside! I believe the temperature is around 75 degrees. REALLY mild for October. A few sprinkles on the way up and a thundershower west of us. We outran that though. More storms expected in Illinois and Indiana through the day and into tonight.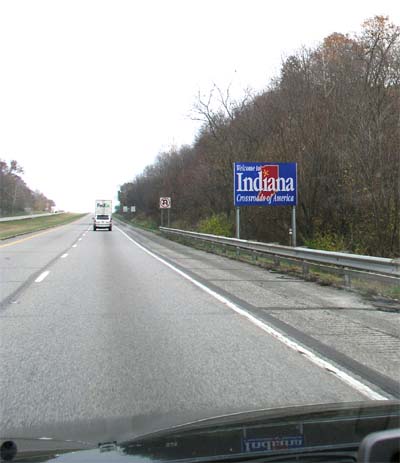 Entering Indiana

The kids keep asking "Are we there yet"
Next stop Indianapolis.
-----
In the car listening to the breaking news - I AM SHOCKED to hear that Bin Laden is still alive! Wow is all I can say on that, two terror warning tapes in two days. Hopefully this doesn't foreshadow anything. Right before the election as well? How strange.
Fort Wayne is the next city ahead of us.
9:00 p.m.
We made it to Detroit, it was a long drive. :) Safe and sound though. Tomorrow we will be in Canada, hopefully.

DAY TWO: October 29th
7 a.m.
Ok Dokie, we are getting ready to head for Canada. Raining hard this morning. Thunderstorms scattered around as well. Very mild up here but colder weather is on the way. Still no snow in the forecast though. :)
Hopefully everything goes ok at the border and we will be in Toronto later today or tomorrow.
Ok more later...
WE ARE IN TORONTO!!!! YAY All is well and we made it safely into the country and the city!
Heading over to Doug's place.
------
HAPPY HALLOWEEN EVERYONE
HAVING A GREAT TIME HERE IN CANADA!!!!!
Sunday, October 31, 2004
Happy pumpkin day everyone :) Wow how time seems to just ZOOOOOM by! I can't believe that November is here already! GEESH
Had dinner with Doug, Erick and Dru. Keri then came over and we all went out dancing. Toronto hasn't changed much, although new buildings keep popping up and every corner!
SNOWFLAKE COUNT= 0
KEEP HOPE ALIVE THOUGH, we have thirteen more days to catch the elusive snowflake!
The internet here at the hotel is not working hardly at all. So I am not sure how easy it will be to upload pictures or anything else for that matter :) I will try to do that though.
We went out to a Halloween Party last night :)
Nurse Keri had to save my life!

Someone CALL 911

Dru, Keri, Rick, Beau
Monday morning
The street festival in Toronto last night was great. They had a place that had the top floor (all windows) open and a guy was playing the violin. The whole street was packed you would look up and in the light of a red glow he was playing a FIERCE melody. You could hear a story in the song but what the story was - is left unanswered. I loved it.
Lot of people were dressed up in costumes. I will post some pics later today. We did get to see the entire cast of the Wizard Of Oz, Night of the Living Dead, A tiger attacking Froyd from Los Vegas (most original) and so on! I got my picture with Shreck! :)
Pictures are at Doug's, so I have to bring them over here still! We had a blast. Norman said he enjoyed the music and the good friends! I couldn't agree more, it was awesome!!!!
Still no snow, but I am keeping the candle lit
Halloween Photos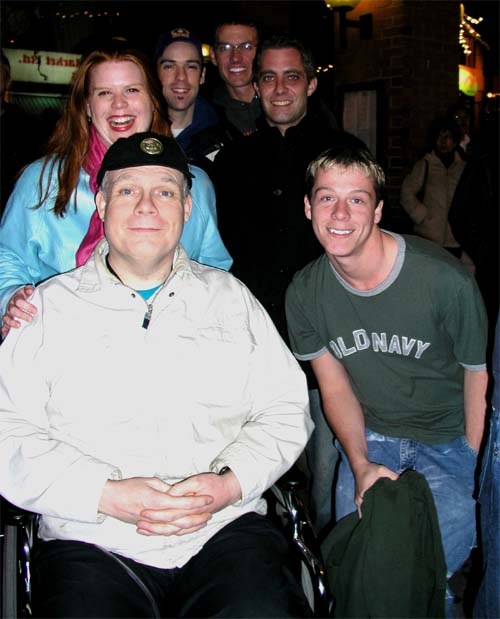 Street Festival....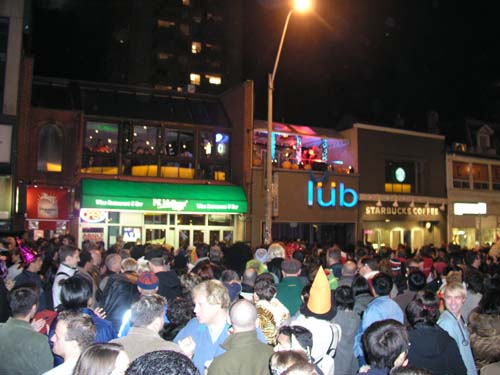 Halloween Street Party in Toronto

Shrek and Beau :)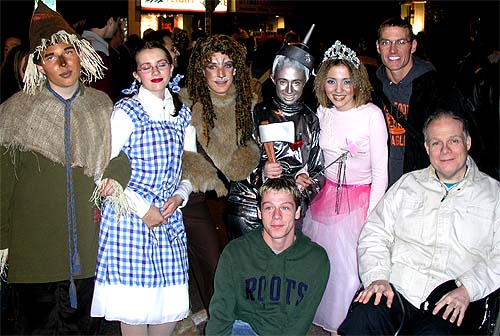 Off to see the Wizard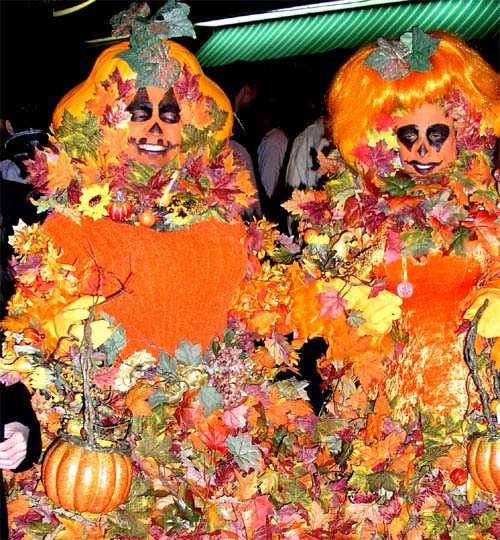 Fall leaves and pumpkins COME ALIVE IN TORONTO!!!!
November 3rd
As predicted here - Bush Wins! :)
Today is mother and Deena's Birthday :) SO HAPPY BIRTHDAY DOWN THERE!!!!
Everything is going great here in Toronto. We have been out and about! Too busy to mess with the computer and all. Everyone is fine though!
Still no snow - maybe this weekend or next week! I am keeping hope alive - IT WILL SNOW!
BUSH WON MORE VOTES THAN ANY OTHER PRESIDENT IN U.S. HISTORY!!! HE EVEN BEAT
REAGON! THAT IS AMAZING!
Toronto Tonight :) - photograph that I took of the city
Spent the day roaming around the city, my car got towed :) so that was fun! Not!
We went to the islands out on Lake Ontario, as you can see above. The weather is nice. Chilly, but nice. Still no snow. :( :)
We also met the famous geography cab driver. He has been on Oprah, the Today Show, David Letterman, the Tonight Show, and so on - we just happened to get into his car. He started asking us all kinds of geography questions. He knows EVERYTHING! He says he is going to start his own tv show...anyway he gave us his autograph on his card. :)

THE FAMOUS "MR. GEOGRAPHY" CAB DRIVER :)

So anyway, all is well up here. Having a good time. Staying busy, seeing the city! Maybe it will snow next week!
Thursday, Rainy Toronto :)
Rain Rain Rain - Cold Cold Cold - Rain Rain Rain. :) Where is the snow??? Lot of rain here today, chilly rain. Temperatures are in the 30s. It may snow on Monday.
Had a meeting most of the afternoon at Doug's Office.
Went to eat out this evening. Staying busy, everything is going well.
more later
and in the news
One of the worlds biggest terrorist is now dead.
Palestinian Terrorist/Authority Chairman Yasser Arafat has died!
Israeli and Palestinian officials said Arafat died on Thursday in a military hospital in Paris. They said Arafat was deemed clinically dead, but is still attached to life support systems on the insistence of his wife, Suha.
Sunday
Went to see Ray last night with everyone. It was a great movie, very interesting. I would recommend it to everyone! :)
Been busy running around, so not a lot of time to update the web page.
Weather here is cool but nice. No snow though. :( :) I am beginning to think we are not going to see snow. We shall see.
Monday
Well there is a lot of snow to my north and west. :) Not sure if it will make it this far though. Heavy snow squalls coming off the lakes. It is cold here though. Ton of people saying the Northern Lights have been incredible. Guess the sun is active again. We didn't see them here though. The city lights block most of that stuff out. :( :)
Ok more later...
IT SNOWED!!!!! Not much but hey whatever - snow is snow! At least I got to see some snow finally. Heavy snow squalls around the city with as much as four inches of snow to my northeast and west. Nothing on the ground here in Toronto though. The Northern Lights must be spectacular because people are saying it is the best displays they have ever witnessed.
Tuesday - out and about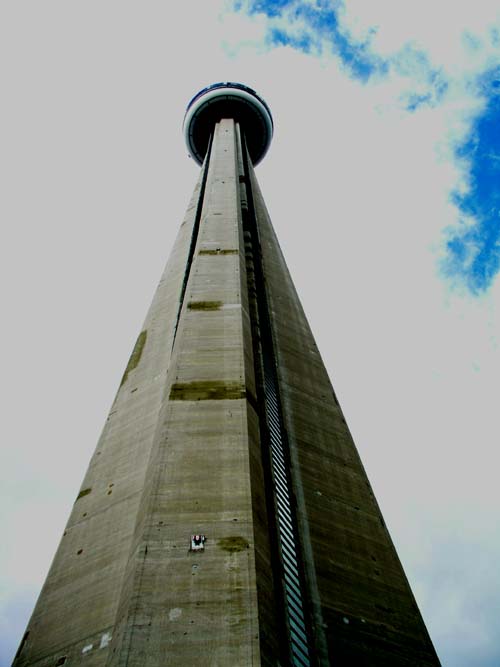 CN Tower - looking up from below :)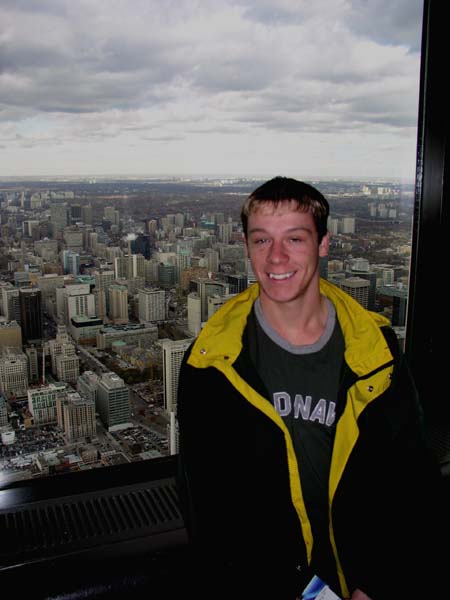 Ricky at the CN Tower

Looking down from the CN Tower
Sunday Night
Was without the computer for a few days there. :)
Still in Canada, everything is ok - NO SNOW. I can't believe that they have not had some serious snow here. They did have some flakes the other day, but that didn't last very long. So anyway.
Anyway, I am safe and sound.
Tuesday...November16, 2004
Been away from the computer for a couple of days. :) We all went down to Niagara Falls. That was fun! There are still a lot of trees that are turning colors, some yellow and oranges.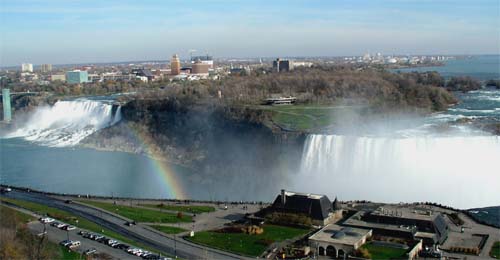 Rainbow over the falls

We went on a helicopter ride over the Niagara Region




Helicopter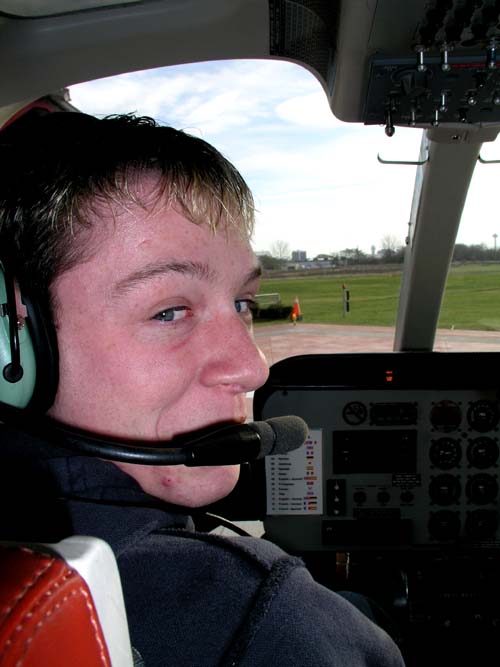 Ricky up in the copter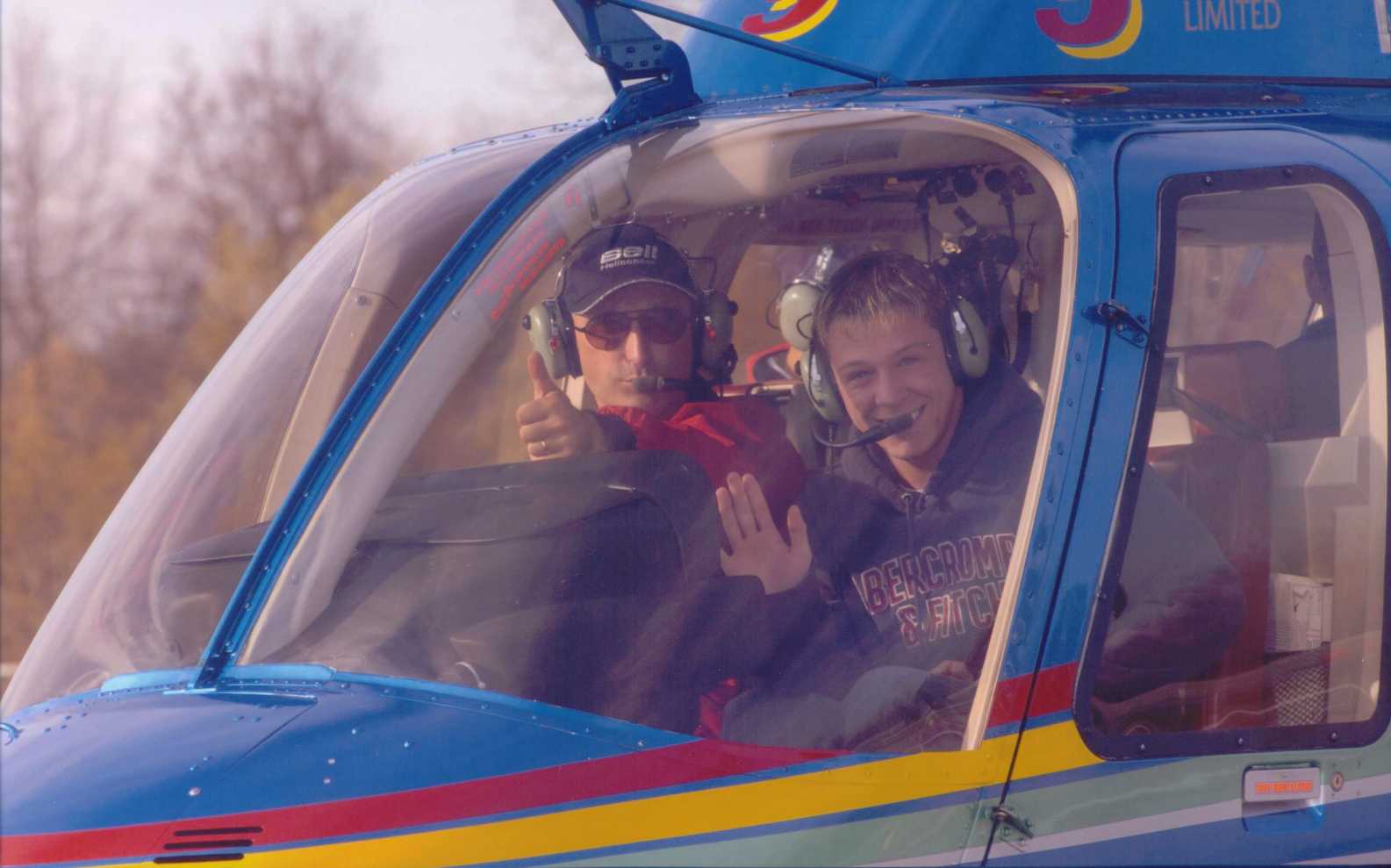 Ricky in the front of the helicopter with me driving - ok well maybe not me driving :) but that is Ricky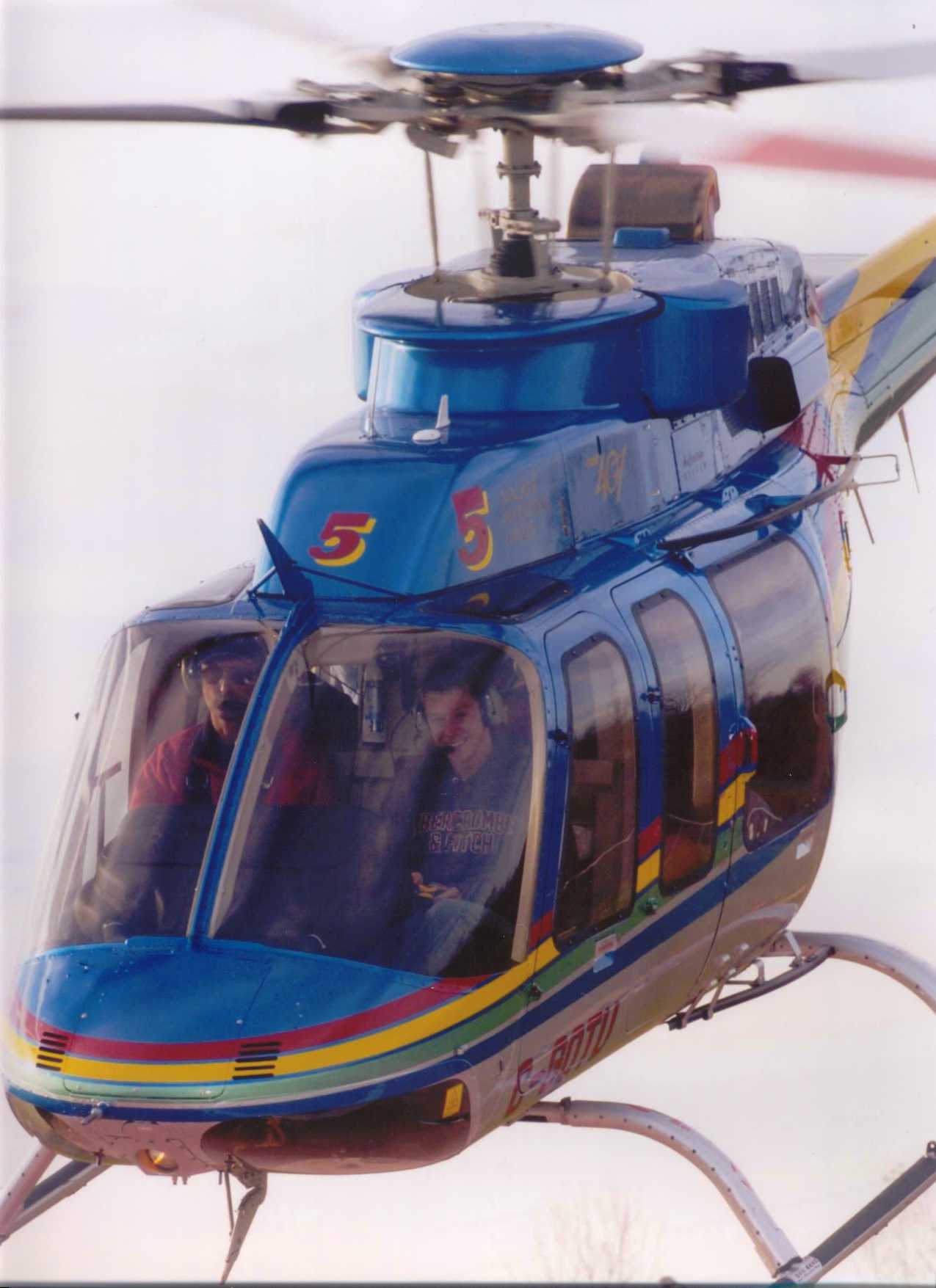 Helicopter over Nigara....


Niagara Falls...Canada

The falls on the American side...not as big as the Canadian Falls. Still beautiful though!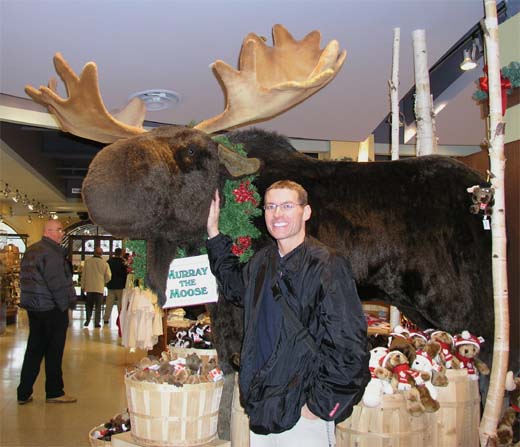 Beau with a REAL LIVE MOOSE! Well kinda :)
------------------------------------------------------------
We went to the butterfly conservatory this afternoon - LOTS of butterflies :) I took these photographs.

This was a huge one, almost as big as a bird!



:)

This one was real pretty :)

These blue butterflies were about the size of a small bird as well.

:) So anyway, we are fine here in Waterloo. No snow though :( Doesn't look likely either.
November 19th - 2004
WOW, Holy Cow - THE POLAR EXPRESS IS A MUST SEE!!!!!!
This movie is absolutely brilliant. Destined to become a classic - to be watched by our children's children! An incredible journey into computer animation like no other movie before it.

In my journal of holiday classics this will rank up there with The Wizard of Oz and It's A Wonderful Life

This movie is SIX stars! The best movie I have seen so far this year! By FAR!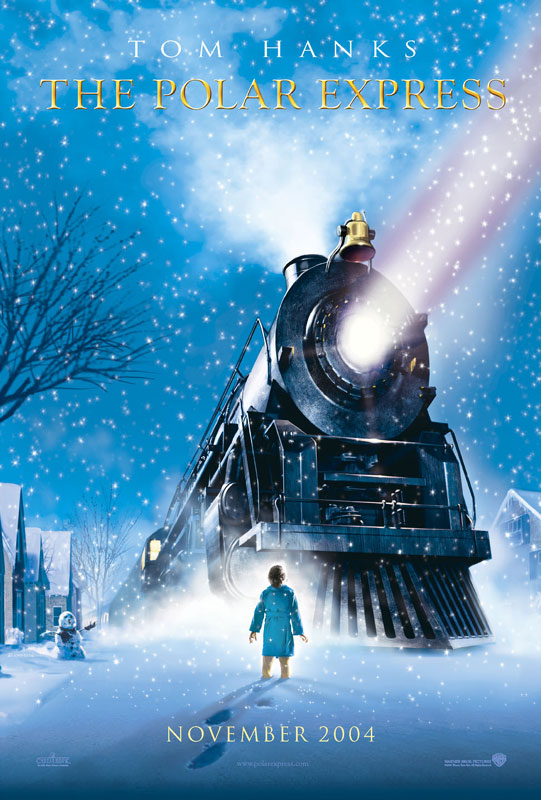 WOW on this weather map for next week!!!! COLD all the way to the gulf coast! First MAJOR outbreak of cold for the United States!

Brrrr Brrrr Brrrr....Cold Weather Is On The Way!!!!
---------------------
Farm lane in front of David's road.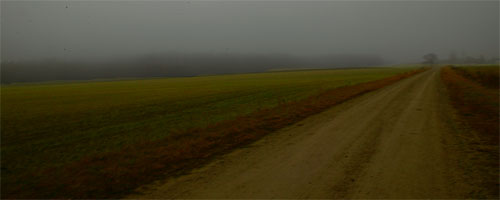 Foggy day in Ontario - one of my photographs that I took today

The Lane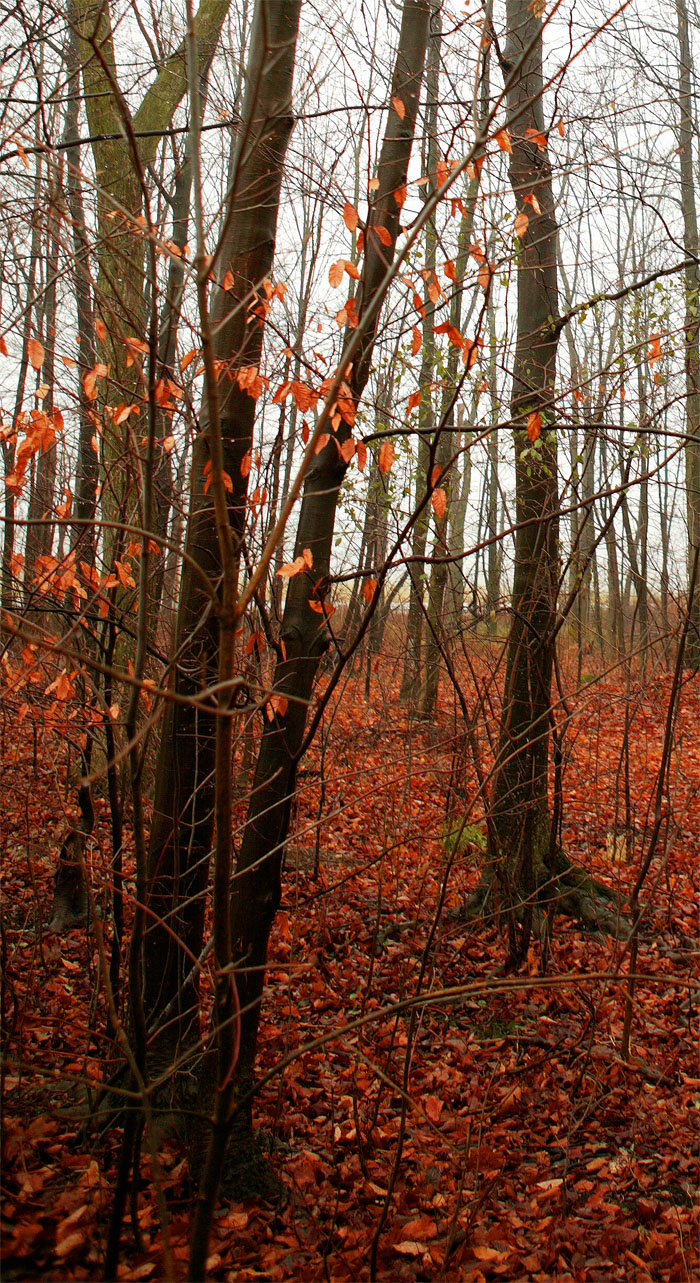 David's backyard with a blanket of fall leaves


OK, this page is getting too long - soooooo

------------------------------------------------------
RETURN TO HOME PAGE

RETURN TO AUGUST 1-17th
RETURN TO AUGUST 18th-31st
RETURN TO SEPTEMBER 1-9th
RETURN TO SEPTEMBER 10-30th
RETURN TO OCTOBER 1-15th
RETURN TO OCTOBER 15-31st
RETURN TO NOVEMBER 1-15th
RETURN TO NOVEMBER 16th
RETURN TO NOVEMBER 17-30th
RETURN TO DECEMBER 1st-15th
RETURN TO DECEMBER 16th-22nd
RETURN TO DECEMBER 23rd-31st
RETURN TO JANUARY 1st-8th
RETURN TO JANUARY 9th-26th
RETURN TO JANUARY 26th-31st
RETURN TO FEBRUARY
RETURN TO MARCH 1st-9th
Return TO March 10th-27th
Return TO March 28th-30th
RETURN TO APRIL 1-11th
Return to April 12th-18th
RETURN TO APRIL 18th-27th
RETURN TO APRIL 28th-30th
RETURN TO MAY 1st-5th
RETURN TO MAY 6th
CLICK HERE TO MAY 7th-16th
RETURN TO MAY 17th-29th
RETURN TO MAY30th-June 1st
RETURN TO JUNE 2nd - June 11th
RETURN TO JUNE 11th-17th
RETURN TO JUNE 18th-26th
RETURN TO JUNE 27th-30th sunsets :)
RETURN TO JULY 1st-3rd - 2004
RETURN TO JULY 4th - 2004
RETURN TO JULY 4th-7th - 2004
RETURN TO JULY 7th-10th - 2004
RETURN TO JULY 11th-22nd - 2004
RETURN TO JULY 22nd-31st - 2004
RETURN TO AUGUST 1st-12th - 2004
RETURN TO AUGUST 13th-25th - 2004
RETURN TO AUGUST 26th-31st - 2004
RETURN TO SEPTEMBER 1st - 5th - 2004
RETURN TO SEPTEMBER 6th - 15th - 2004
RETURN TO SEPTEMBER 15-17th - 2004
RETURN TO SEPTEMBER 18th-26th - 2004
RETURN TO SEPTEMBER 27th - 29th - 2004
RETURN TO SEPTEMBER 30th-OCTOBER 2nd 2004
RETURN TO OCTOBER 3rd - 7th, 2004
RETURN TO OCTOBER 7th-8th
RETURN TO OCTOBER 9th - 15th
RETURN TO OCTOBER 16th-18th
RETURN TO OCTOBER 19th-23rd
RETURN TO OCTOBER 24th-26th
RETURN TO OCTOBER 27th - 28th
------------------------------------------------------

Email: beaudodson @ usawx.com (remove spaces)