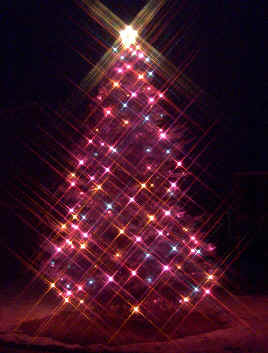 Welcome To December!
December 1, 2003
Cold and snow showers all day long up here. Trying to get all of my computer equipment and papers sorted out. Had dinner yesterday with Norman and David, and then went to Normans for a bit to talk. Paul went as well. He doesn't like heights. So I don't think he liked Norman's windows.
Weather maps still show a huge storm this weekend, if the computer models were actually correct, then there would be a big snowfall from Illinois and Indiana all the way up here to Canada and into the Northeastern United States! Everyone can stay tuned on this storm!

December 2, 2003
We woke up to some light snow this morning. A nice dusting, maybe an inch, but it is melting now! Trying to work on some projects around here, so staying busy enough for now. Hope everyone is doing ok back home. Paul and I are not getting along very well. Not sure but I think he might be going back to Western Kentucky or Tennessee.


December 3, 2003
Sunny here today, waiting on snow, waiting waiting waiting. Still a dusting on the ground though.
Running errands all day long trying to get things in order :) Fun fun.

David is over in Switzerland until Monday.

Norman is going to the hospital tomorrow for some minor surgery. He should get out in a day or two.


December 4, 2003

Sunny here this morning, but clouds are moving in now. I have been out all day running errands. Struggling with everything. I am definitely not in the space that I need to be. I am more confused than ever as to what I need to do. Fighting addictions, fighting feeling out of place, fighting life. These are very difficult days. I need to just hang on. I know it will get better. I don't think I realized just how difficult this would all be.

Paul is going home to Memphis tomorrow morning. That is not a good thing. We have been fighting a lot. He doesn't like it here. We both have issues that we need to deal with and trying to do that together isn't working. I will miss him when he is gone. I think it is for the best though...for both of us.

December 5, 2003
Norman is out of the hospital, they ended up not doing his surgery. They are going to try and do it in 2 weeks just got an email from him :) So that is the update on his situation.
Flurries here in Toronto today, nothing major though. Seems like we get a lot of flurries! Just no big snows, at least not yet. South and east of here they are getting more than a foot of snow from a big storm system in the east.
Paul left this morning at 9 a.m. He is heading for Memphis. I hope he will be ok. I don't think either one of us is happy right now. A frustrating situation.

December 6, 2003
Blizzard warnings for New York City and areas down their way. :) through tonight, wish I was there, would love to be in all that snow! I guess I will have to keep on waiting. Last year at this time we had already been on the receiving end of several major winter storms! Looks like this year is getting a slow start at least for Toronto.
I am sitting here watching the satellite television, New York City has a blizzard warning and the Boston area! They are showing a ton of snow. heavy snow with low visibility, high winds, huge drifts!!!! :) :) :) someone get me a ticket to the BIG CITY!!!!!!! It is cloudy here this morning, with no snow. Maybe next time will be our turn.

New York!!!!! BLIZZARD
(photo from an online source
not mine)

Went to eat lunch with Erick. It was cold outside walking. Winter you know.
My friend Shawn is coming over in a bit.
David returns from Switzerland tomorrow. I might go over to Waterloo for a couple of days. I need to get away from the city.
Looking at the new computer models, HOLY COW :) There could be another snowstorm later this week, but this time in the Midwest! Looks like a powerful storm system moves through the Ohio Valley on Wednesday!
Cold here - 19 degrees at 7 pm.
December 7, 2003
When I said on December 1st that there would be a huge storm this weekend, well this is what I meant :)
All of this snow fell in the Northeast United States. We didn't get anything here in Toronto.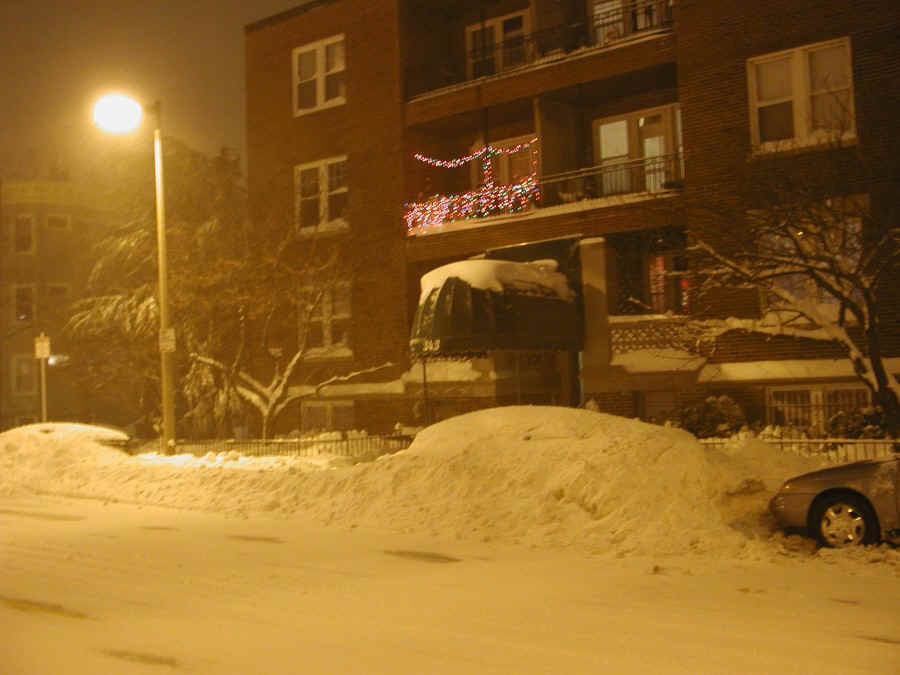 Cars Buried in snow! BOSTON!!!! (not my photo)

Cars Buried in snow! BOSTON!!!! (not my photo)
Now, I wish that was snow had fallen here! Next big storm is on the weather map already. It will bring either a lot of rain or a mix of rain and snow into the Ohio Valley Wednesday into Thursday! If the low tracks a bit further east then everyone down in the West Kentucky area would get a good snowfall! Have to wait and see on this one.
Morning - Sunny here right now. Has been sunny all day! No snow, still. It is cold, the temperature got down to about 15 degrees last night. BRRR.
David is coming into town tonight so might go see a movie or something, depending on how tired he is.
MORE PHOTOS FROM BOSTON
(from online sources - not my photos)



Not my photo - Boston, MA

Now that is a lot of snow!
Dreaming of that much snow here.
Went to the movies with David, we went to see the ELF. It was a good Christmas movie! :) cold outside though, my fingers are froze.



ELF movie photo
December 8, 2003
Morning everyone! Cold start to the week here in Toronto. But still no snow! Where is the snow? I will be singing that song all week I guess. Perhaps we can get something towards the weekend. Looks like a rain event here though midweek.
Extremely cold air pours into my families area later this week. The coldest air of the season so far and perhaps a snow threat down there towards the end of next weekend or the beginning of next week. Still no major snowstorms for Toronto on the horizon.
Going to meet with my immigration attorney later today, working on finally getting my Visa papers together and turned in. We are behind schedule
December 9, 2003
Well it is a cloudy day in Waterloo, Ontario, and I don't see any snowflakes falling out there. AND RAIN IS IN THE FORECAST! Someone get me a tissue before I CRY! What happened to winter?

RAIN???? IN DECEMBER? IN ONTARIO? Ok well enough whining about the weather! SORRY!
BUT SNOW is on the way for my family down in the states. This coming weekend will bring the first real chance for significant winter weather, to their area! Good luck to all of you. I know the kids will be thrilled!
So anyway, I am in Waterloo, which is about one hour or so from Toronto (west). I am visiting David's home. There IS snow on the GROUND here! :) so I am happy about that.

David's House in Waterloo
Yesterday we met with the immigration lawyer. It was a tough meeting, with a lot of very difficult decisions to make. We are way way behind on all of this, but as I told David everything has a time and a place and it will all work out in the end. Norman said he took care of some of this but it ends up he didn't. Not sure why he told us differently. He seems to do that from time to time.
We are trying to get me a Visa, but it is not going to be easy. There are some short term concerns about me going home for Christmas and going back and forth here at the border. We will have to work them out though, in order for me to be home with my family. Anyway, one way or another I will be in New York City with my mother on the 18th through the 22nd! Then my mother and I will travel to St Louis and drive home! I am looking forward to some holiday fun! I am looking forward to seeing my sisters and nephews/nieces!
David and I left the city of Toronto around 5 pm and slowly made our way to Warerloo. Rush hour you know, and I'm not talking about the radio personality there!
We watched National Lampoons Christmas Vacation last night. David has never seen the movie! A laugh a minute - I love Chevy Chase - great movie!
So anyway, now I am trying to catch up on emails.
OK, well I took a tour of Waterloo. :) Actually I went to get my car winterized, if that is a word! CLOUDY here and it is supposed to rain still nothing yet though. :) Still wishing for snow!
Went to Chapters Bookstore and bought some books, some on New York City and some on Boston. Might go over to Boston this week and check that city out, with the thought that eventually I am probably going to have to move from Toronto, at some point. At least Boston has a bunch of snow on the ground. I don't know if I would want to live in Boston. I am checking it out though - it might be on the list.
Anyway, hmm what else, David is leaving for Japan later this week, so maybe I will leave also and Doug is in California! Everyone is AWAY :) or going to be AWAY!
My friend, Dru, is getting ready to go to Vancouver! He is going to be spinning there at a club there, this is all very good for him. A nice opportunity to make some contacts within the club arena! Dru is a great DJ, and plays music with lyrics :) my favorite.
Still looks like snow down south for my family this weekend, I would guess 1-3 inches (if I had to make a long range forecast and that is a ways out still winter storms are almost impossible to forecast outside of 24 hours)!
Heading out in a bit to meet with an attorney, then watching a movie.
Ok we are back at the ranch errr farm!
It is starting to. cough cough, RAIN HERE in Waterloo. I know it's all very sad. I mean it is December and we SHOULD be getting snow. I am trying to not cry but it is all very difficult. :) I will get over it - I guess!
Anyway David I went to do lawyer projects, then we went to eat at East Side Marios. Neat little place to eat, we eat there all the time in Toronto.
We are getting ready to watch Anger Management, supposed to be a funny movie!
So anyway, let me back up and talk about Boston. I am thinking about going to Boston this Thursday, then from Boston I will take a train down to New York City on the 18th. Mother will be meeting us there.
I am thinking about moving to Boston, among other locations! Minneapolis? New York City? Who knows, as long as they have snow :) well there are other requirements. Storms would be nice as well :) Boston doesn't have a lot of storms, but they do have snow, e.g. those recent photographs!
OK, so my trip to Boston is an "exploring" trip. I am going to check out the real estate market, check out the downtown area, meet with someone from the Red Cross, and well generally just see if I like the city.
If I find that I like the city then we will explore even deeper, perhaps next month with a second trip or in February, depending on what is going out up here in the great white (not so white) north!
I will keep everyone updated as to what is going on and what decisions we are making. I guess that is why I keep this journal.
December 10, 2003
Well it is cold outside and cloudy, but nothing is falling from the sky just yet :) Rain is coming though - rain through tomorrow!
I still think my family back home will see 1-3 inches of snow this coming weekend. That is my forecast at least. The National Weather Service only has a 30% chance of snow in their forecast. So take your pick.
Working on all kinds of stuff today, from the New York City trip to Boston. So, I am staying busy.
David is at NDI working. Doug is on his way home from California and Erick is at home waiting for everyone else to come home.
Nothing new today from Norman, as I mentioned he has to have some more eye surgery. I will post an update as soon as he tells me something new.
That is it for right now stay dry out there and warm!
OK, well so it begins :) Rain is falling pretty nice rain out there - a COLD RAIN!
Where is WINTER - where is SNOW???
OK, WHATEVER, on another note my snow forecast (since Sunday) remains the same :) 1-3 inches for West Kentucky and Southern Illinois this coming weekend. A very nice storm system will be moving out of the Gulf Coast northeastward into the Southeast United States. Should be enough moisture and cold air available for some snow across the Tri-State area. Hope I am right :) The kids will love it!!!!

I am leaving for Boston tomorrow evening, will arrive after dark.
Thursday, December 11, 2003
Morning everyone! It is going to be an extremely busy day, leaving Waterloo for Toronto, then Toronto to Boston this afternoon. I will post when I have time.
I am at the Pearson International Airport now! :) Cold and Cloudy, also extremely windy. Some of the flights to the Northeast have been cancelled but the one to Boston appears to be ready to go. So that is good news.
Paid $6 bucks for one of the worst Roast Beef Sandwiches I have ever had, here at the airport. It had ONE slice of Roast Beef in it! When I looked at through the window of the place I bought it from it looked A LOT bigger. :) I think they swapped it out! Well maybe not, but anyway! Maybe they will feed us on the plane.
Doug and Erick are getting the house ready for Doug's Office Christmas Party. I am sure they will have lots of fun and great food.
So let me see here, I am excited about going to Boston. Looking forward to exploring the city, checking out the downtown area, and hopefully go outside the city itself. I know it is a BEAUTIFUL area of the country. Right on the Ocean - nice Harbor Front area and old New England type houses everywhere. Everything I love! Will I like it enough to move there one day? Time will tell. Who knows what tomorrow might bring.
First impressions mean a lot, so we shall see what I think after tomorrow night.
Talked with some of my family back home, they are all getting ready for a weekend of Christmas Shopping and SNOW SNOW SNOW! I told them it looks like 2-4 inches for Western Kentucky and about the same for Southern Illinois. Hard to say where the heaviest snow will be but it appears everyone will receive a WHITE WHITE WEEKEND! Hope they enjoy the snow!
For me???? SNOW IN BOSTON THIS WEEKEND!!!! Now looks likely! Heavy snow and wind changing to rain then back to snow! Possibly another Nor'easter!
Next week my family will warm up and see rain! SO ENJOY YOUR SNOW WHILE IT IS AROUND!
Anyway the plane is loading so I guess I better get going.
More from BOSTON later this evening.
I HAVE ARRIVED IN BOSTON NOW :) Raining lightly and foggy. Some snow on the ground still from that last big storm they had. Ok going to explore.
December 12, 2003
Heading out here in Boston to explore
Final forecast for Southern Illinois and Western Kentucky 1-3 inches of snow. Tough call though
Also look for 2-4 inches of snow in Toronto Sat Night into Sunday Night. Environmental Canada says FLURRIES :) At least that is their current forecast, so one of us will be wrong. I think Toronto will see heavier snowfall from this storm.
Looks wintry here in Boston tomorrow, before the snow changes to rain.
BOSTON IN PICS

The harbor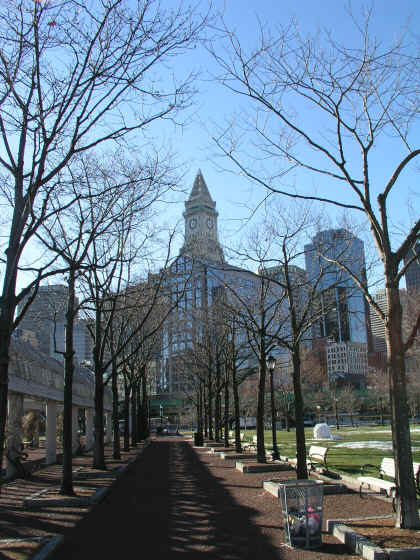 Park near the Wharf

Park on the wharf


Boston, Massachusetts

Boston Common Park (that is the name of this area)
HEY DOUG CHECK OUT THE OUTDOOR BOOK SALE :)



Outdoor book sale

Outside of Macy's - :) VERY festive street, lots of music
and stores with Christmas decorations. Nice area.

Christmas in Boston - USA

NAUGHTY SANTA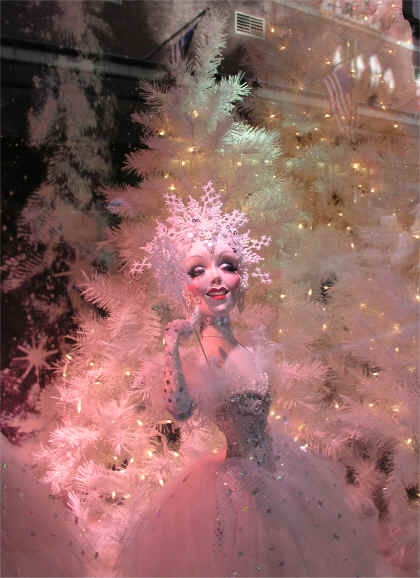 Christmas in Boston - The Nutcracker - Musical

Christmas in Boston "The Nutcracker Musical" window front

Boston weathervane :)
THE ARTS



Stroll through the city.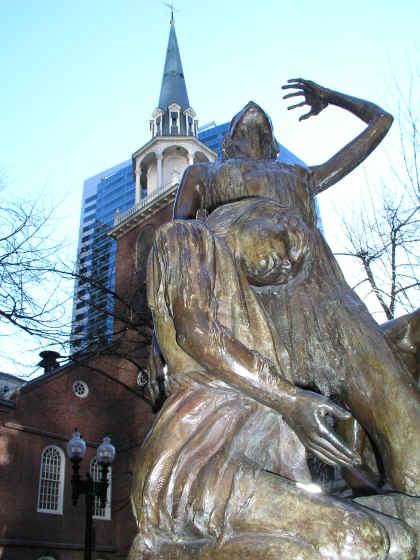 Begging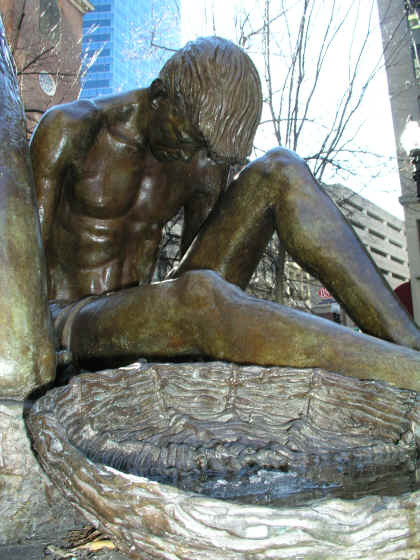 Lost

American Eagle standing guard atop one of the buildings

Boston

Where did I park my car again?
OK, so I headed out this morning around 10 a.m. :) It was pretty cold outside but not too bad! I did have to wear a jacket and there is a lot of snow on the ground.
I walked around the city, well mostly walked, a few taxis here and there. It was fun just exploring.
There was one area where the streets were all brick lots and lots and lots of stores. Everything was decorated for Christmas and you could hear Christmas music playing as you walked from store front to store front. I took a few pictures of that area (see above).
Stopped by a realtor just to see what real estate prices are like. Not too bad actually. We talked for awhile and I told her what I would be looking for, if I did indeed move here. She gave me some sheets of information and her card.
I am meeting with someone from the Red Cross on Monday or Tuesday.
Meanwhile, in the weather department, Winter Storm Watch for Boston! I am getting excited about the snow prospects.
BOSTON FORECAST

INCLUDING THE CITIES OF BOSTON
441 PM EST FRI DEC 12 2003

WINTER STORM WATCH SUNDAY AFTERNOON AND NIGHT .

SUNDAY...SNOW LIKELY EARLY IN THE AFTERNOON...THEN POSSIBLY HEAVY LATE IN THE DAY. COLD AND BRISK. HIGHS 25 INLAND TO NEAR 35 ADJACENT THE COASTAL WATERS.

SUNDAY NIGHT...SLEET...RAIN...OR SNOW CHANGING TO RAIN. PRECIPITATION MAY BE HEAVY. VERY WINDY. NIGHTTIME TEMPERATURES STEADY OR SLOWLY RISING INTO THE LOWER 30S. CHANCE OF PRECIPITATION NEAR 100 PERCENT.

MONDAY...RAIN POSSIBLY ENDING AS SNOW LATE. BREEZY. HIGHS 40 TO 45. CHANCE OF PRECIPITATION 80 PERCENT. .MONDAY NIGHT...VERY WINDY. A CHANCE OF SNOW UNTIL MIDNIGHT.
So :) There you have it! A wintry forecast.

So this is where I had Dinner :) Stuffed Flouder,
Stuffed Crab Mushrooms. Good food!
Found it while out wondering around.
Saturday, December 13, 2003
Well it looks like the dry air monster killed the snowstorm for Western Kentucky and Southern Illinois, where only light snow fell this morning. I guess my sister is happy though, because she went down to Nashville to go Christmas Shopping. Glad I wasn't down there for the busted forecast :( I hate it when snow is forecast and it all falls apart. It seems to happen a lot in the Ohio Valley. I am surprised just how little snow and sleet fell though. I don't think anyone has anything on the ground in Western Kentucky or Massac County either. Cal Sisto is probably not happy because he loves snow just as much as I do! Sorry about that everyone if you wanted snow that is.
I guess I should smile about the huge snowstorm, near blizzard, on its way to Boston! :) Looks like a big one here! They are calling for high winds, heavy snow, and even thundersnow!!!!
Just getting back in from Quincy Market. Not too far from the hotel here. It is a large area that has all sorts of places to shop places to eat and music. Everything was decorated for the holiday season :)
Cold out therein the mid 20s. BRRR. Cloudy here

Quincy Market one of the many buildings in the square

The square, lots of people hustling and bustling, looking
for Christmas gifts, I am sure.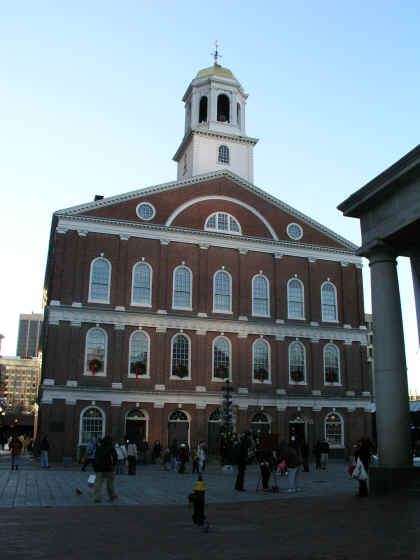 Quincy Market

Merry Christmas :)

Ho Ho Ho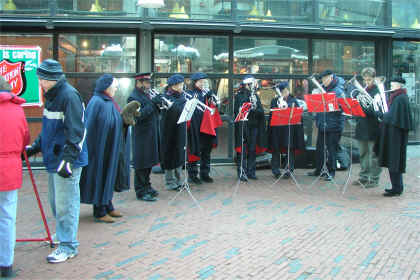 The Salvation Army Band playing Christmas tunes

Hmmm - don't ask me :) These guys were all singing
songs in front of this building, perhaps some sort of
college activity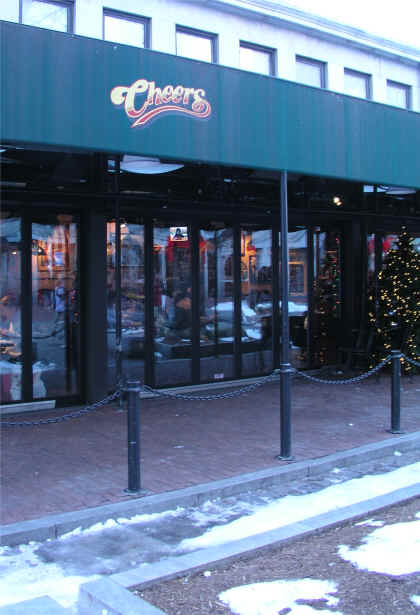 Cheers

Where everyone knows your name.:)
So anyway, back at the hotel for a bit now. It is getting dark outside already, seems like it gets dark here awfully early.
Big snowstorm coming here tomorrow, then rain. The snow should be fun though while it lasts.
I am liking Boston. Seems like a nice city. Not sure if I would want to live here or not. Hard to say. But is has been a nice trip so far. I am sure Spring and Summer would be really nice around here.

OH THIS HAD MY NAME WRITTEN ALLLL OVER IT!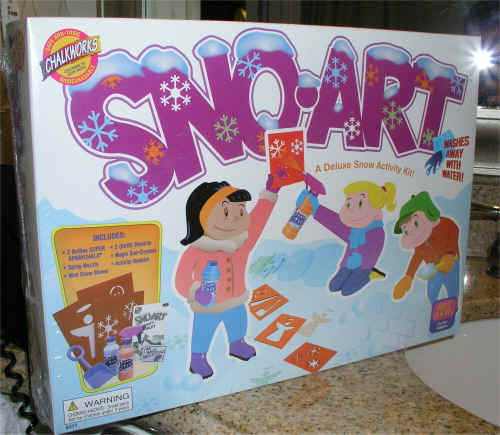 Snow Art :) A DELUXE SNOW ACTIVITY KIT!!
It includes Magic Snow Crystals!
Sunday, December 14, 2003
Ok well there is supposed to be a big storm here today, could be snow changing to rain though. Being along the coast that is the way it goes! I will post photographs if something good happens - good meaning SNOW of course!
Just woke up to the BIG NEWS
Jumping up and down here :) :) :) :) :) :) SMILING FROM EAR TO EAR!!!!

DANCING TO THE NEWS!
BREAKING NEWS!!!!!!!

SADDAM CAPTURED

13:33 Iraqi Governing Council member: DNA tests confirm Saddam Hussein`s capture

600 US Forces Involved in Capture

SADDAM HAS BEEN CAPTURED BY US AND BRITISH FORCES!!!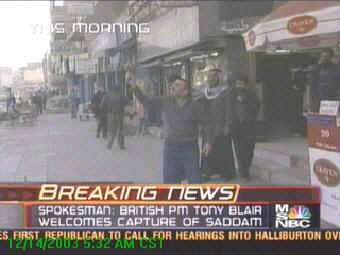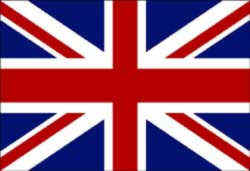 British Prime Minister Tony Blair

Celebrating Iraqi's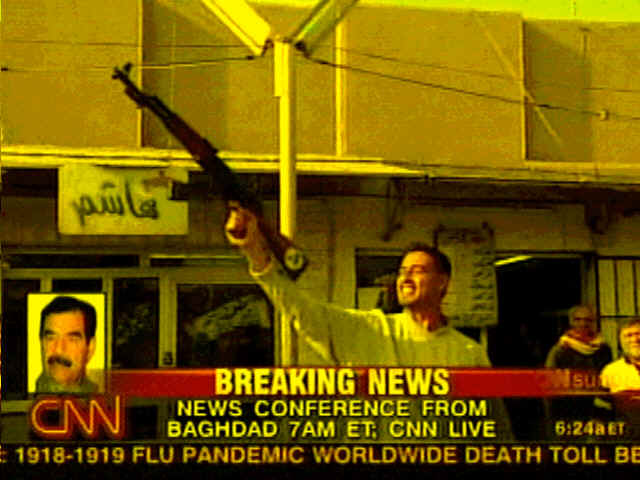 THE MAN WHO TORTURED AND KILLED HUNDREDS OF THOUSANDS OF PEOPLE IS NOW UNDER ARREST!!!

NOW HE WILL FACE JUSTICE!
CNN HEADLINES
Dancing in streets of Baghdad
Shortly after word leaked out about the capture, hundreds of Iraqis flooded the streets of Baghdad, firing guns into the air, singing, dancing and throwing candy into the air -- celebrating the apparent capture of the man who had ruled their lives with terror and repression for more than three decades.
"I'm very happy for the Iraqi people. Life is going to be safer now," said 35-year-old Yehya Hassan, a resident of Baghdad, told The Associated Press. "Now we can start a new beginning."
Earlier in the day, rumors of the capture sent people streaming into the streets of Kirkuk, a northern Iraqi city, firing guns in the air in celebration.
.
Sen. Joe Liebermanquote
"Praise the Lord. This is a day of glory for the American military, American intelligence, and it's a day of triumph and joy for anybody in the world who cares about freedom and human rights and peace." — Sen. Joe Lieberman
.

Sen. Majority Leader Bill Frist R- Tenn quote
This is a major, major step, a remarkable day for the world." — Senate Majority Leader Bill Frist R-Tenn.
.
President George W. Bushquote
Bush Greets Saddam Capture as "Enchanting Day"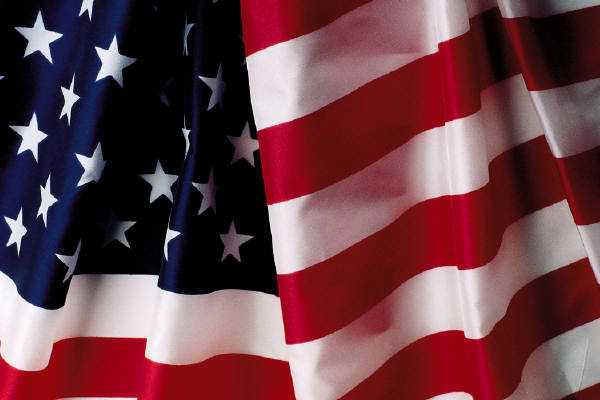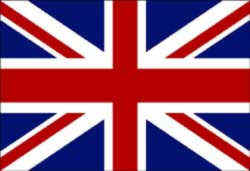 President George W. Bush to address Saddam's capture at noon ET

CNN BUSH SPEAKS TO THE NATION!

NBC NEWS - SPECIAL REPORT

"The torture chambers and the mass graves are gone forever you will never have to fear the rule of Saddam Hussein again in the history of Iraq, a dark and painful era is over, a hopeful day has arrived reject violence, build a new Iraq"
President George W. Bush

"success of mission is a tribute to our troops. the operation was carried out with skill and precision by a skilled fighting force effort to bring hope and freedom to the Iraqi people. today on behalf of the nation I thank the members of our armed forces"
President George W. Bush

"the capture of SH does not mean the end of violence terrorists would rather go on killing innocents than accept liberty. they will be defeated"
President George W. Bush

I have to admit I was jumping up and down with joy and clapping when I heard the news this morning. It was all one could do to not just dance! I do not know how this war will turn out in the end but I know that I am glad Saddam will no longer be in power.
A GREAT DAY!!!!

Back to Boston
Very heavy snow is moving into the Boston area. Thundersnow is forecast this afternoon before it changes over to rain!
Doug tells me that Toronto has received several inches of snow since late last nigh the sent me some pics :) looks very white!
Boston Radar Noon

Very heavy snow moving into the city from the southwest
Snowfall rates of 2-3 inches PER HOUR are expected here in the city!
I am meeting with the American Red Cross tomorrow or Tuesday. I have to call them in the morning. I am also meeting with a Toned Morgan Dollar collector to see about getting some coins to remember my trip to Boston!
3:42 SNOW IS NOW FALLING IN BOSTON!!!!!

BOSTON PAINTED WHITE! MOTHER NATURE HAS DRAPED THIS CITY IN A BLANKET OF WET SNOW! HIGH WINDS OF UP TO 45 MILES PER HOUR DOWN HERE ON THE WHARF. HEAVY SNOW HAS BEEN FALLING FOR THE PAST THREE HOURS.

And why did God make snow?????? Do you even have to ask! When you look at the photographs below they will answer your question!

People were out playing in the snow! People walking, laughing, playing. Snowball fights! Lot of people just walking through the park, watching the beautiful snowflakes tumbling from the sky!

An AMAZING NIGHT IN BOSTON!

BOSTON DRAPED IN WHITE


Frozen In Time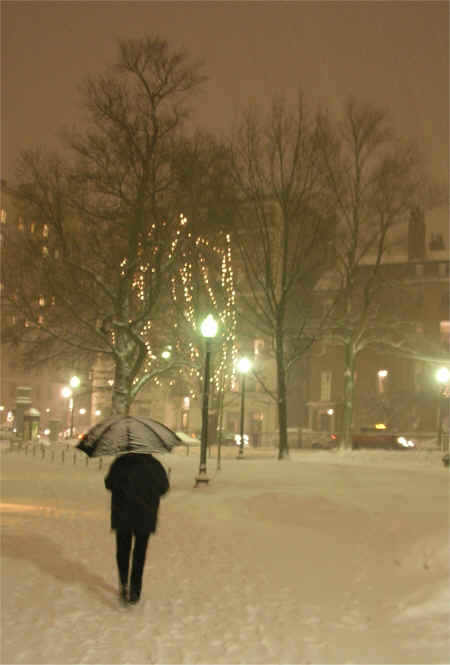 Bostonians are not afraid of the snow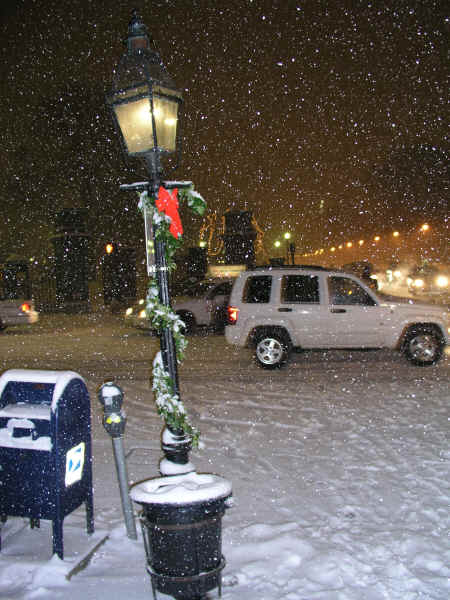 Christmas in Boston!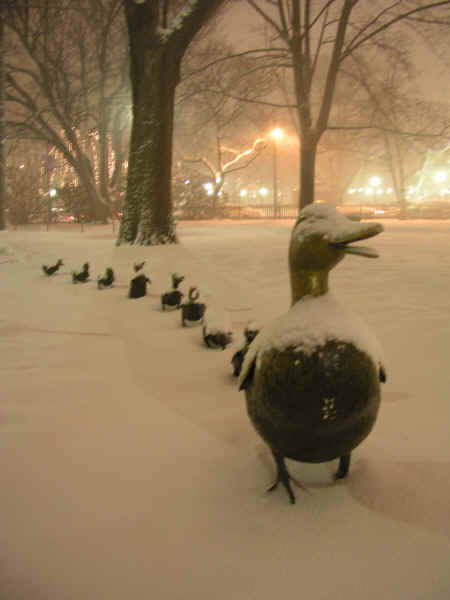 OK, EVERYONE FOLLOW ME



Boston Common Park. Winter 2003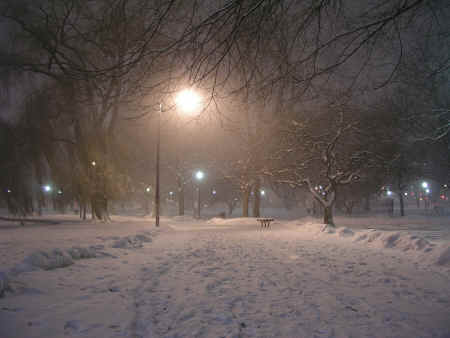 A long winters night in Boston, Massachusetts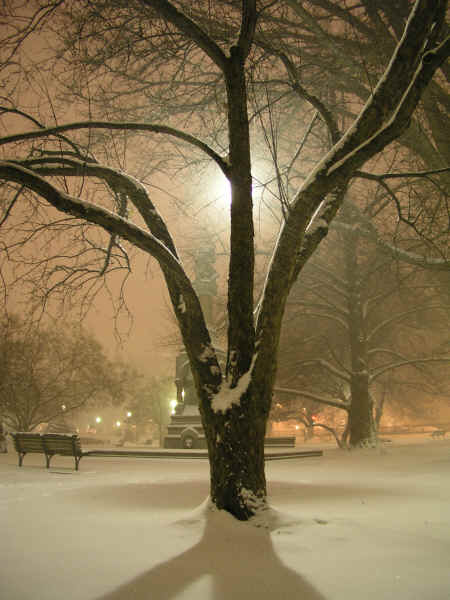 Snow Shadows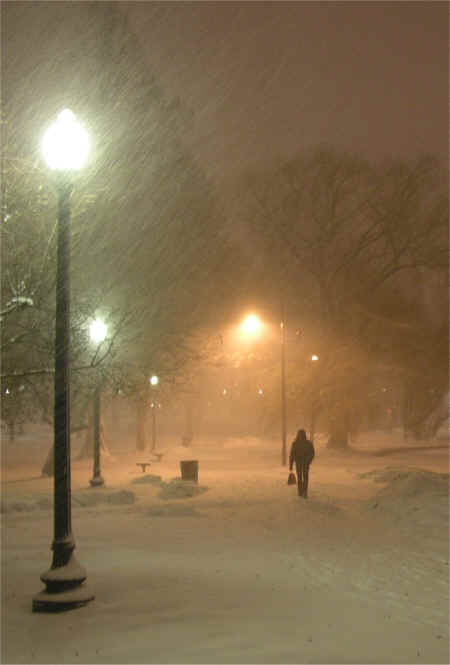 Peace


Young at heart


Classic Boston


And the work goes on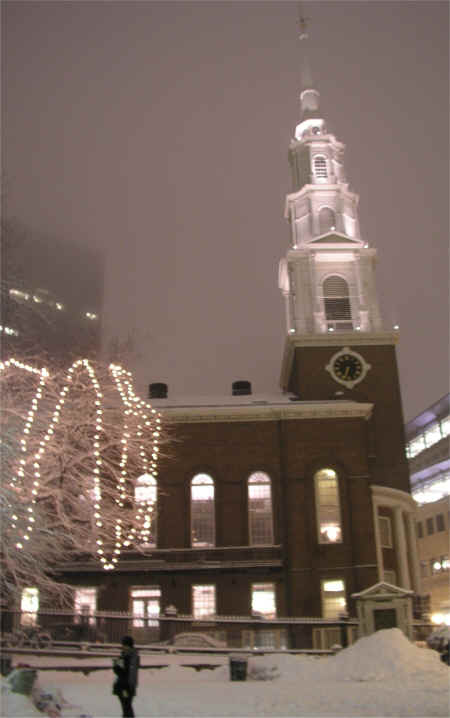 Welcome to Boston Folks!

A bicycle build for SNOW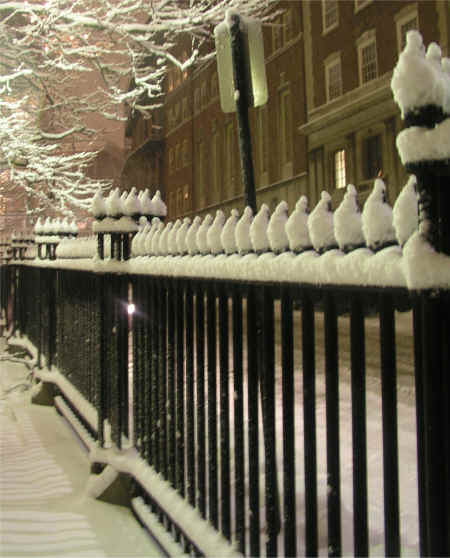 Surely God is an ARTIST!!!!!

Pathway of snow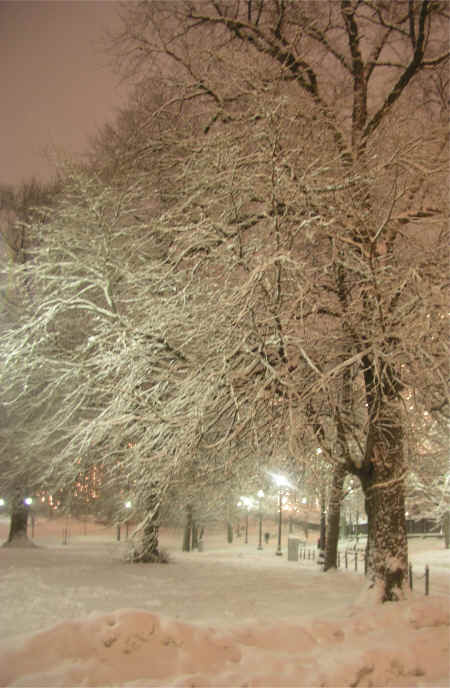 Winter Wonderland Boston


Boston Common painted in snow



December Noreaster 2003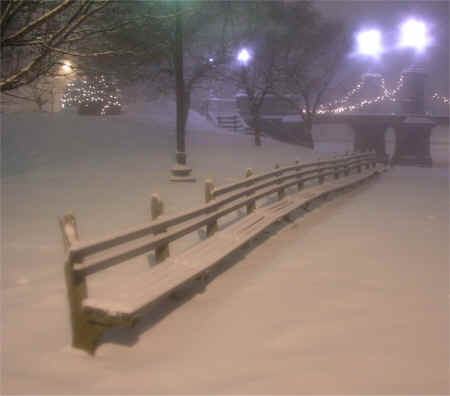 Boston! I love it!

YOU HAVE TO LOVE SNOW!
December 15, 2003
OK, so you get up this morning and you check the journey web-site and you think WOW he has been busy!
Yeah there are not tooooo many days in the year like Sunday :) Although I wish that everyday was like that. I have to admit, it was a day of celebration. First off I am more than happy that Saddam has been captured, but I guess you already figured that out right?
Second there is nothing like a good snowstorm to make one smile! It was a BEAUTIFUL sight out there in Boston! I have to admit I am starting to like this city :) Do I move here? Who knows but so far I like it!
I have always LOVED New England. I have always LOVED snow and I have always LOVED the ocean. You have all three here!
Had fun last night, went out to dance, for the first time in a LONG time. I went to a club here and when I arrived I saw the name of the DJ was Lydia Primm:) I SMILED from ear to ear, she is a friend from Birmingham! I was glad to see her! She is a great person and well plays great music! I have missed her over the years. We used to hang out in Atlanta and Birmingham. We had so much fun.
So anyway, that is it for now who knows what is on the agenda for today :)
I have a meeting with The Red Cross tomorrow at 2 pm.
Tony sent me this - he said it made him think of me :)

THE BOSTON GLOBE THIS MORNING


I am back in from a very COLD day in Boston.

Anyway, went out to explore the city some more. Found a nice little area with lots of places to shop and a ton of restaurants.
Met someone at Starbucks had coffee well I had Cocoa because I don't care for coffee. Then took a tour on the subway, a bit complex, but easy enough! It seems to take you everywhere!
I bought a train ticket to New York City. I could have taken an airplane but it is not that far. AND I LOVE THE TRAIN!!! Trains always mean adventure :) So I am looking forward to the view on the way down there! Should be great!
So, I like Boston. I am not sure about living here though. I will definitely put it on the list. There is something romantic about this city. There is so much history here. The ocean, the city, the people.
I am concerned more and more about my friend in Canada. He is not well. He has been sick for awhile. I don't know everything that is wrong with him but I know his life is difficult right now. He has been having just as hard of a time adjusting to me moving as I have.
At one time I thought all of this would be easy. I thought I knew what I wanted. I thought I wanted to live in Canada. Perhaps that is what other people wanted for me? I don't know. My feelings, my emotions, are confusing. I guess I don't know what I want. Is that a good way to feel? Is that a bad place to be? Is this normal? What is normal anymore? My life is anything but normal. So I don't know how I should feel right now.
I am going to take things one day at a time. I am going to explore new places. I am going to get this out of my system. At least that way I will have explored my options and will be able to make a good decision.
A NEW TOMORROW CLICK HERE


------------------------------------------------------
------------------------------------------------------
RETURN TO HOME PAGE

RETURN TO AUGUST 1-17th
RETURN TO AUGUST 18th-31st
RETURN TO SEPTEMBER 1-9th
RETURN TO SEPTEMBER 10-30th
RETURN TO OCTOBER 1-15th
RETURN TO OCTOBER 15-31st
RETURN TO NOVEMBER 1-15th
RETURN TO NOVEMBER 16th
RETURN TO NOVEMBER 17-30th

------------------------------------------------------
------------------------------------------------------


Email beaudodson @ usawx.com (remove spaces)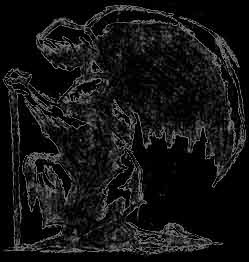 Derek Dodson
Beau Dodson