October turns stormy
October 16, 2004

Hanging around the house today, waiting on a phone call. :)

Well I had dreams about tornadoes and hailstorms all night long. :) I guess that means we are going to get stormy again.
Fall severe weather season around here can be pretty nasty at times.
Next storm threat appears to be Sunday Night into Tuesday. Something to watch - definitely.
.....
Printing a ton of photographs here :) for my photo wall! Fun, going through all of these!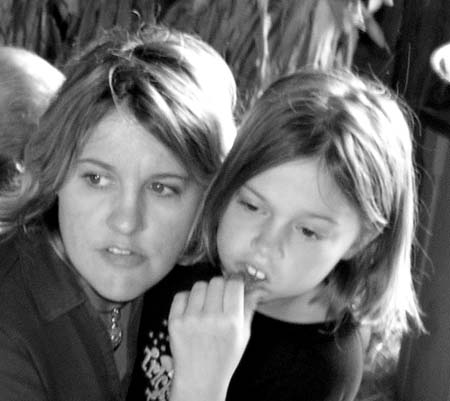 Deena and Danielle
David did call today :) So that was nice, I was glad to hear from him.
----------------------
I have spent most of the day printing and cropping photos for the photo wall. It is taking awhile :) SOOOOO many photographs to go through. There are like 38,000 on this computer!
--------------------
There is a chance for severe thunderstorms across the entire area on Sunday Night into Monday Night.
Sunday...October 17, 2004
Severe Weather Mode for the next two days.
Severe thunderstorms will be possible across the entire area later tonight and into Monday. A warm front will lift across the region tonight bringing a chance for severe thunderstorms. Tomorrow a strong storm system will approach from the west. This system will bring the possibility of severe thunderstorms. There will be a chance for isolated tornadoes. This is a pretty potent storm system for this time of the year.
Monday, October 18, 2004
SIGNIFICANT OUTBREAK OF SEVERE THUNDERSTORMS INCLUDING POSSIBLE TORNADOES LATER THIS AFTERNOON AND TONIGHT.
SEVERE THUNDERSTORM HERE IN LONE OAK AT 5 a.m.
Large hail, very heavy rain, CONSTANT lightning - woke everyone up.
Hail was hitting the window pretty loud.

Lone Oak HailStorm 5 a.m.

Lone Oak Storm. The Green Triangle is a Hail Marker
More severe weather likely today...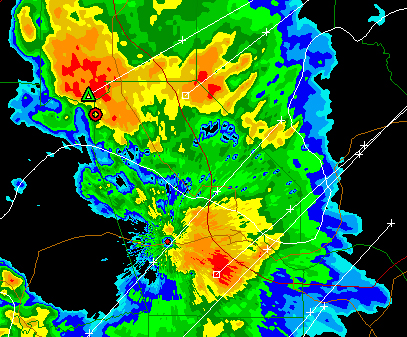 EARLY MORNING THUNDERSTORMS OVER THE AREA

Thunderstorms raking the area
I am very concerned about this afternoons threat for severe storms and tornadoes.
6 a.m. another strong storm here with high winds and hail.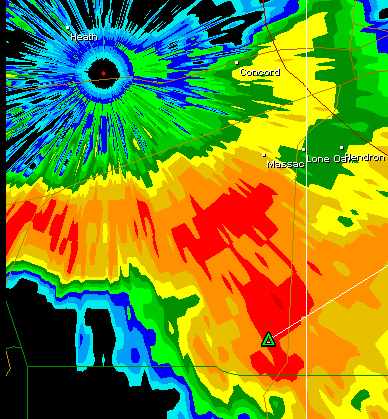 6 a.m. cell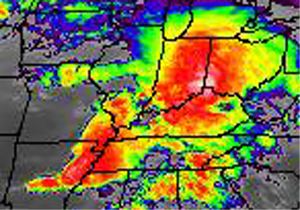 Satellite view this morning...
9:30 a.m.
Another big severe thunderstorm moving towards Paducah and Metropoils.
Sikeston reported one of the more intense thunderstorms in recent memory.
Via Channel 12 reporters.


visible satellite. SHARP cut-off to the clouds to the
west. IF the sun can come out in Southeast Missouri
and Southern Illinois then we are in big trouble.

Severe Thunderstorm moving towards Lone Oak and
Paducah at this time - warning just issued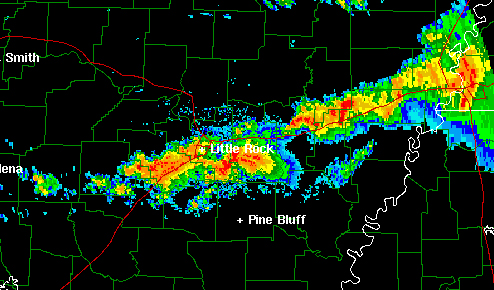 Little Rock radar is showing numerous thunderstorms that are rotating, several
tornado warnings down in Arkansas.

Temps are surging into the 80s.
Tornado Watch for the area now, I was afraid of this. The sun has come out. Big storms forming. Going to be a rough afternoon and evening.
THIRD SEVERE THUNDERSTORM TODAY! CRAZY
At 1:15 we had pea and dime size hail along with strong winds here in Lone Oak. This makes the third hailstorm today.

Third hailstorm today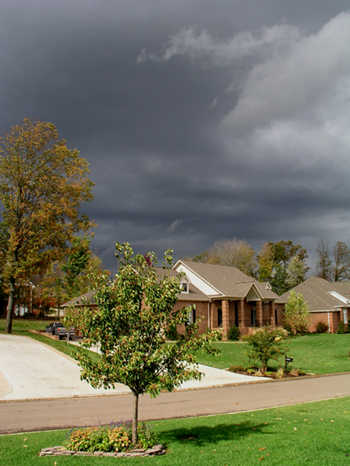 Stormy Sky over Lone Oak

Very Storm Weather here in Lone Oak, Kentucky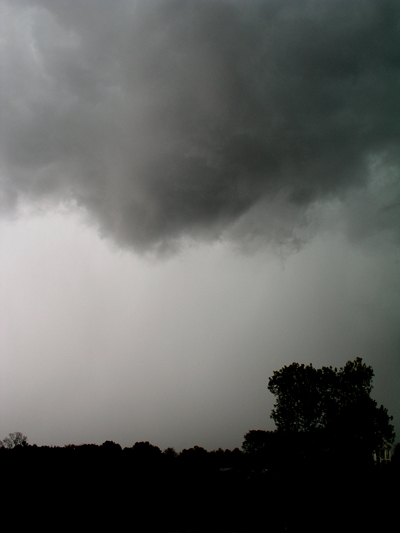 Lowering over Lone Oak area - hail in the background

Lone Oak Hailstorm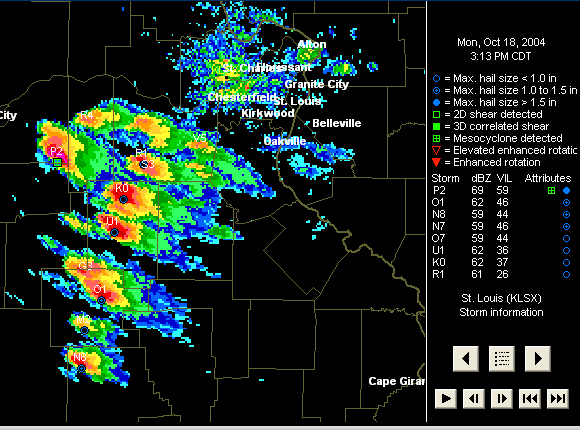 St Louis RADAR EXPLODING THIS AFTERNOON WITH SEVERE STORMS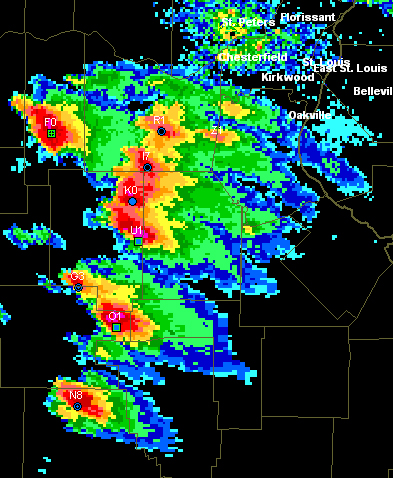 Scary Radar - Eastern Missouri Supercells, tornado producers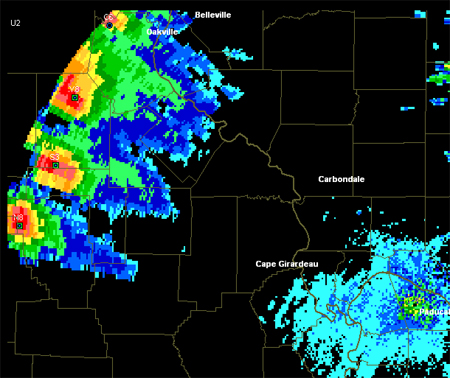 Supercells

Softball size hail south of St Louis
TORNADIC SUPERCELL IN SOUTHEAST MISSOURI AT 4:45 PM - MAJOR DAMAGE REPORTED AND INJURIES FROM THIS TORNADO.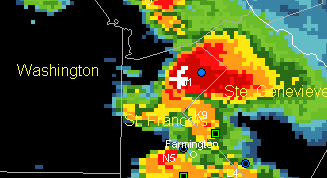 Tornadic Supercell heading into Southern Illinois from Southeast Missouri

SUPERCELLS ABOUT TO CROSS THE RIVER

Hook west of Cape Girardeau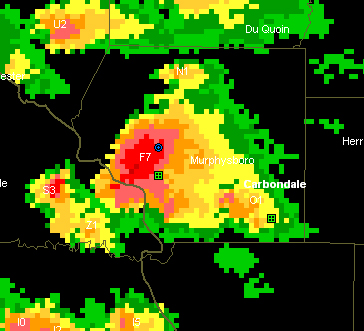 Jackson County Tornadic Supercell
Sixteen tornadoes reported by the Storm Prediction Center so far today.

SUPERCELLS HEADING THIS WAY TONIGHT

Hooks Twins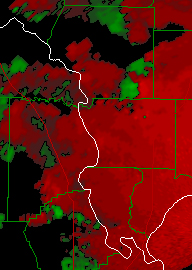 Twin Hooks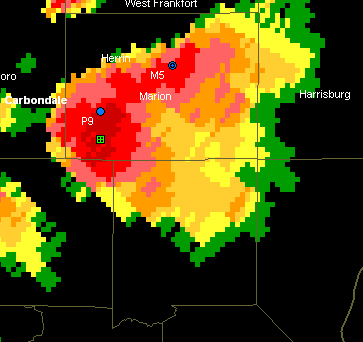 Marion Supercell! WOW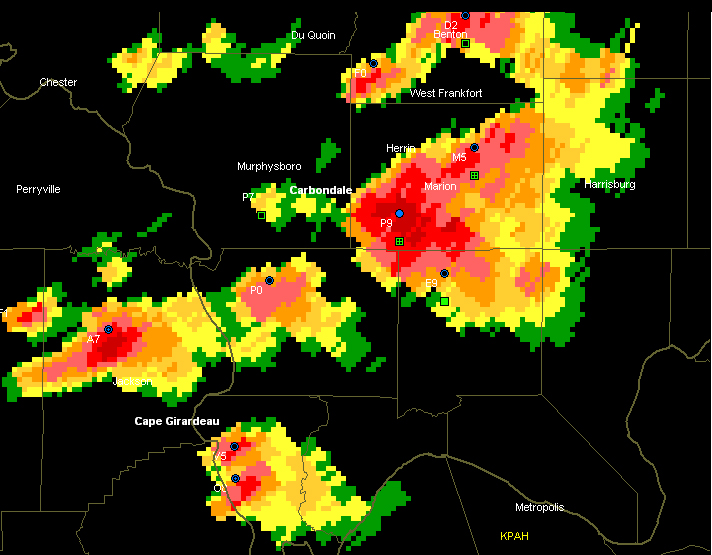 MONSTERS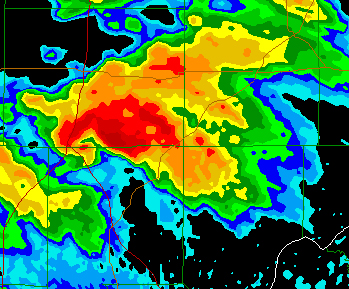 Marion Hook
Showing STRONG rotation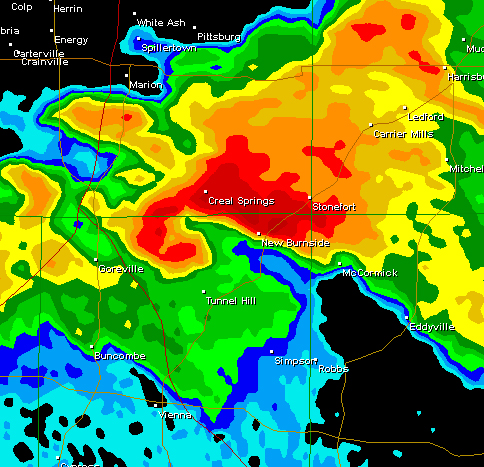 WOW HUGE HOOK ENTERING POPE COUNTY

Hook continues to move across Northern Pope County, Illinois
REPORTS OF SIGNIFICANT DAMAGE IN JOHNSON COUNTY. DESTROYED HOMES.

ROUND SIX FOR PADUCAH
TWIN MONSTERS IN TENNESSEE - TORNADOES REPORTED WITH BOTH
The city of Dyersburg apparently has been hit by a tornado.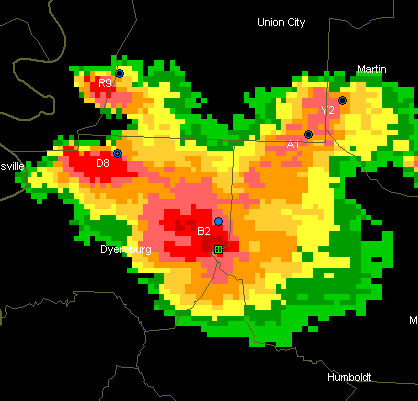 Dyersburg Tornado
10 p.m. SEVERE CELL EAST OF PADUCAH NOW
10 pm cells
Very long severe weather page CLICK HERE TO TURN THE PAGE

------------------------------------------------------
RETURN TO HOME PAGE

RETURN TO AUGUST 1-17th
RETURN TO AUGUST 18th-31st
RETURN TO SEPTEMBER 1-9th
RETURN TO SEPTEMBER 10-30th
RETURN TO OCTOBER 1-15th
RETURN TO OCTOBER 15-31st
RETURN TO NOVEMBER 1-15th
RETURN TO NOVEMBER 16th
RETURN TO NOVEMBER 17-30th
RETURN TO DECEMBER 1st-15th
RETURN TO DECEMBER 16th-22nd
RETURN TO DECEMBER 23rd-31st
RETURN TO JANUARY 1st-8th
RETURN TO JANUARY 9th-26th
RETURN TO JANUARY 26th-31st
RETURN TO FEBRUARY
RETURN TO MARCH 1st-9th
Return TO March 10th-27th
Return TO March 28th-30th
RETURN TO APRIL 1-11th
Return to April 12th-18th
RETURN TO APRIL 18th-27th
RETURN TO APRIL 28th-30th
RETURN TO MAY 1st-5th
RETURN TO MAY 6th
CLICK HERE TO MAY 7th-16th
RETURN TO MAY 17th-29th
RETURN TO MAY30th-June 1st
RETURN TO JUNE 2nd - June 11th
RETURN TO JUNE 11th-17th
RETURN TO JUNE 18th-26th
RETURN TO JUNE 27th-30th sunsets :)
RETURN TO JULY 1st-3rd - 2004
RETURN TO JULY 4th - 2004
RETURN TO JULY 4th-7th - 2004
RETURN TO JULY 7th-10th - 2004
RETURN TO JULY 11th-22nd - 2004
RETURN TO JULY 22nd-31st - 2004
RETURN TO AUGUST 1st-12th - 2004
RETURN TO AUGUST 13th-25th - 2004
RETURN TO AUGUST 26th-31st - 2004
RETURN TO SEPTEMBER 1st - 5th - 2004
RETURN TO SEPTEMBER 6th - 15th - 2004
RETURN TO SEPTEMBER 15-17th - 2004
RETURN TO SEPTEMBER 18th-26th - 2004
RETURN TO SEPTEMBER 27th - 29th - 2004
RETURN TO SEPTEMBER 30th-OCTOBER 2nd 2004
RETURN TO OCTOBER 3rd - 7th, 2004
RETURN TO OCTOBER 7th-8th
RETURN TO OCTOBER 9th - 15th

Email: beaudodson @ usawx.com (remove spaces to email)