MAY 29, 2004
EARLY MORNING UPDATE.
I WILL UPDATE AGAIN AROUND 10 and 11 a.m. this morning...
THE STORM PREDICTION CENTER IN NORMAN, OKLAHOMA SAYS THAT THERE IS A HIGH RISK OF TORNADOES AND SEVERE THUNDERSTORMS ACROSS OUR AREA TODAY.
THIS WILL PROB BE THE MOST SIGNIFICANT OUTBREAK SINCE LAST MAY. IT IS - AS ALWAYS - IMPOSSIBLE TO TELL YOU WHAT COUNTY WILL GET HIT WITH WHAT KIND OF WEATHER.]
I EXPECT ALMOST EVERY SINGLE COUNTY IN THE TRI-STATE AREA TO BE HIT BY SEVERE THUNDERSTORMS.
THIS IS NOT A NORMAN WEATHER SITUATION - THIS IS A DANGEROUS WEATHER SITUATION WITH THE POSSIBILITY OF LONG-TRACKED DAMAGING/VIOLENT TORNADOES.
MORE THAN 88 REPORTS SO FAR AT 2 AM OF TORNADOES FROM SATURDAY. IT WILL LIKELY GO ABOVE 100. THIS IS A NEAR RECORD OUTBREAK OF TORNADOES.
MANY TOWNS HAVE BEEN HIT VERY HARD BY SIGNIFICANT TORNADOES LAST NIGHT.
IF YOU ARE GOING CAMPING OR ANYWHERE THIS HOLIDAY WEEKEND REMEMBER THAT NEWS CHANNEL SIX IS ON 87.7 OR SO. YOU CAN LISTEN TO THEM LIVE - OR YOU CAN LISTEN TO YOUR WEATHER RADIO IF YOU HAVE ONE.
MAKE PLANS NOW - SAFETY PLANS FOR SEVERE WEATHER. THIS MEANS HAVING BLANKETS OR SHEETS PLACED IN YOUR SAFE AREA.
A SMALL BATHROOM OR A CLOSET WILL WORK IF YOU DO NOT HAVE A BASEMENT.
PREPARE NOW FOR THE POTENTIAL OF A MAJOR OUTBREAK OF SEVERE WEATHER TODAY.
HOPEFULLY MY FORECAST WILL BUST AND WE WILL NOT GET WHAT IF IT APPEARS WE ARE GETTING.
THERE IS THE POSSIBILITY OF SUPERCELL THUNDERSTORMS ACROSS OUR AREA TODAY. SUPERCELL THUNDERSTORMS CAN PRODUCE BASEBALL SIZE HAIL, WINDS OVER 70 MILES PER HOUR, VERY FREQUENT LIGHTNING AND LARGE - LONG TRACKED TORNADOES - SOME OF WHICH COULD BE VIOLENT F3-F4 RANGE.
- severe weather likely today
TODAYS WEATHER WILL BE SEVERE THROUGH THE DAY INTO TONIGHT. SEVERAL LINES OF STORMS WILL MOVE THROUGH THE AREA. ALL STORMS HAVE THE POTENTIAL TO PRODUCE SEVERE WEATHER.
Tornado sirens going off right now in Paducah - we are under a tornado warning. A tornado touched down just south and west of my apartment.

WALL CLOUD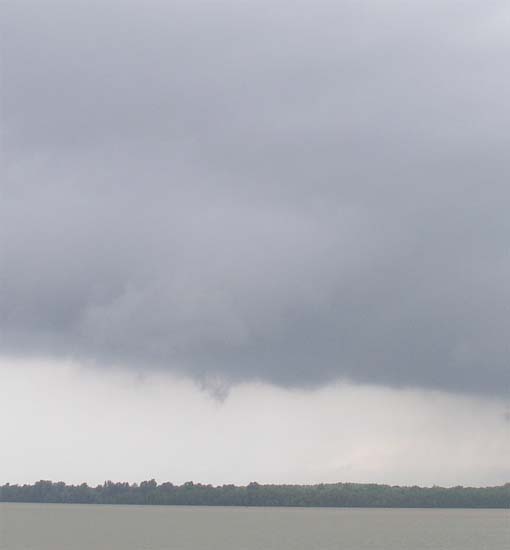 Funnel Cloud in thge middle of wall cloud rotating...


Second Lowering - LARGE wall cloud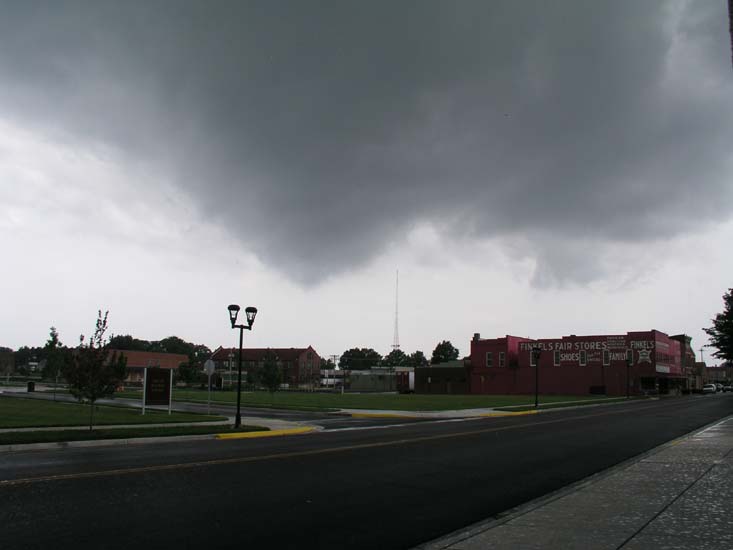 Lowering - Wall Cloud over Paducah
RADAR SHOWING HOOK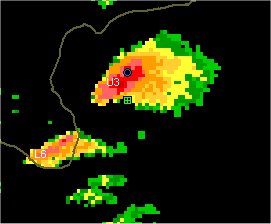 DAMAGE IN PADUCAH FROM TORNADO - JUST NEAR THE AIRPORT.

MARENGO, INDIANA, REPORTERS SAY THE TOWN LOOKS LIKE A WAR ZONE. MAJOR DAMAGE.
Long day very tired going to bed will update in the morning.
180 TORNADOES IN THE PAST 48 HOURS! These are preliminary numbers, but it has been a bad outbreak
Monday, May 31st
Hi everyone. What a weekend. I knew it would be bad, but geeesh the damage reports in some areas are just incredible. Fifty-percent of one town in Indiana was wiped out. Almost every county in the Paducah Warning area reported some type of damage. Portions of Massac County had trees down. Marvin Korte's Carport was blown off along with part of his roof. Other reports of damage throughout McCracken County, where the tornado hit. Numerous reports of large hail.
The sky turned GREEN from where I was standing here at the river and you could see the rotation in the storm as it approached. Here is just how BLACK it got here, follow these pictures:

Picture One looking over the Four Rivers Center....very low cloud being pulled into the storm to the west...

Looking into Massac County...at one point the sky was GREEN

Storm Approaches Paducah...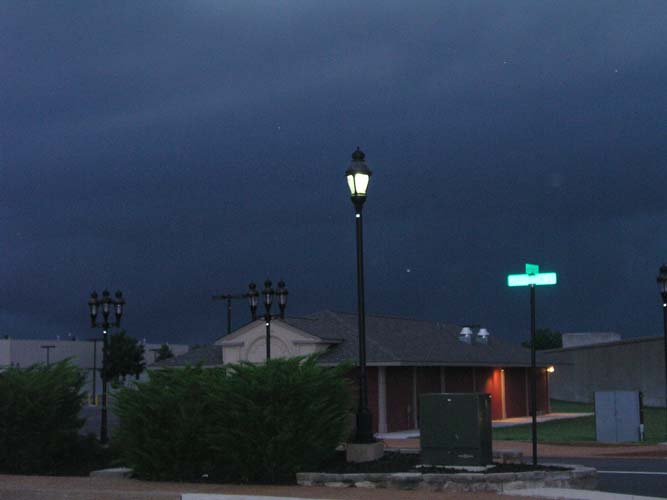 Storm almost on us....winds are starting to gust to near 50 mph...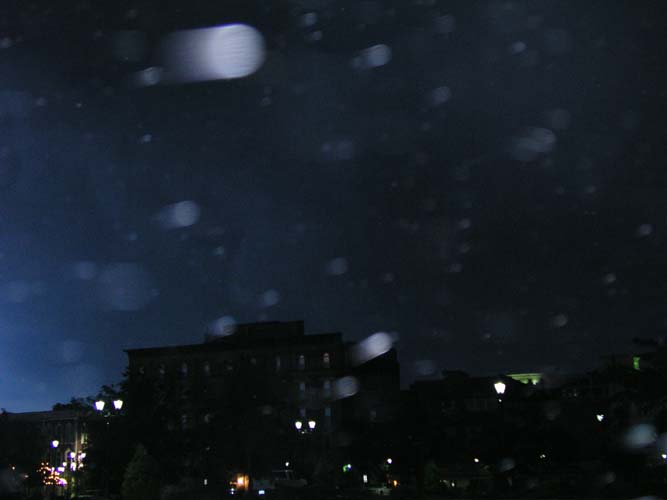 Storm is upon us....very high winds at this point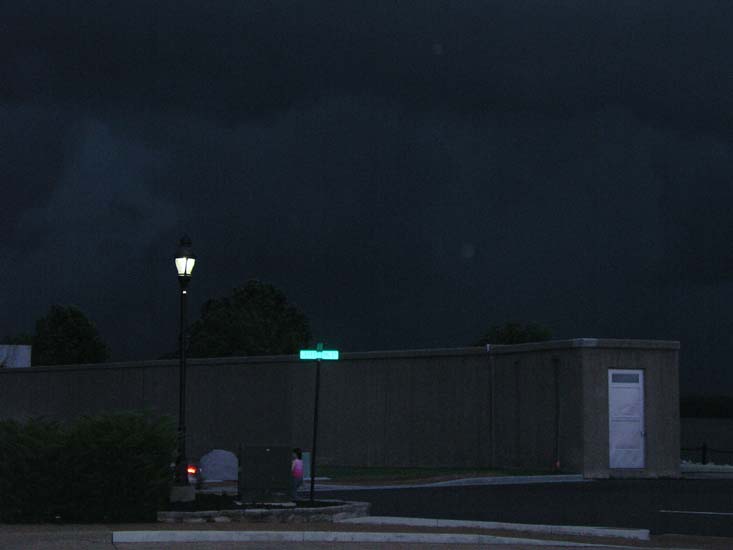 ALMOST LIKE NIGHT - BLACK SKY ROLLS OVER THE CITY VERY HIGH WINDS

Storm moves on top of us, roll cloud in front of the storm winds gusted over
sixty miles per hour.

ALL OF THE DOTS INDICATE DAMAGE FROM
TORNADOES AND HAIL!!
I got some bears for the Game Room, to go with the Indian and the Horse! :)


Four Bears and a Wagon Wheel

One of the bears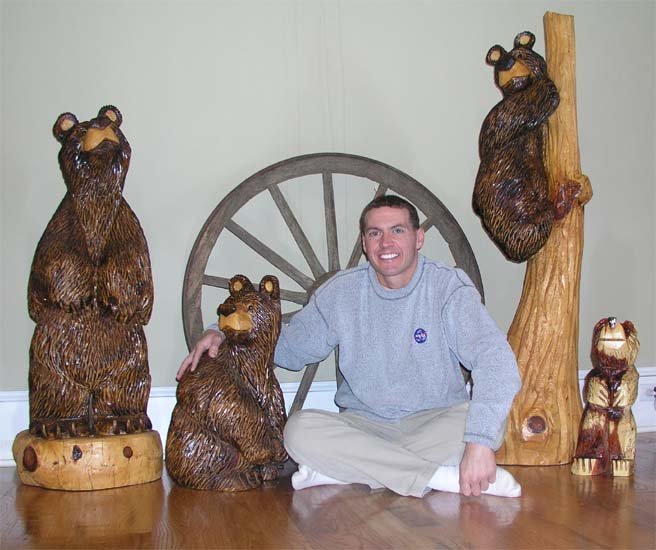 Me with the bears :)

OH AND THE WEATHER TODAY :) THE DAY AFTER.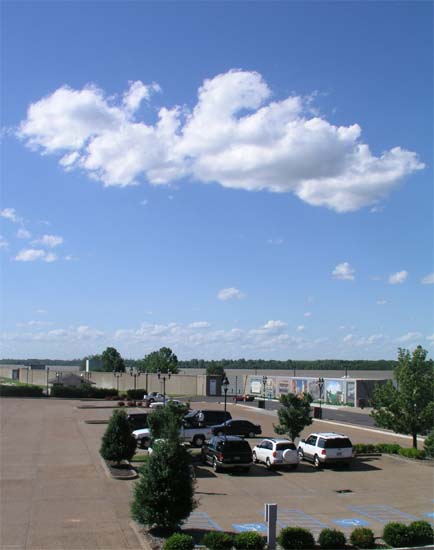 BEAUTIFUL WEATHER
Wednesday - June 2nd -
Hi everyone - I am having computer problems so there might not be updates for a few days - trying to get Comcast Cable in here to fix me up - So ANYWAY, mother has a mover, I will post some pics eventually.
NEW PAGE CLICK HERE
------------------------------------------------------
RETURN TO HOME PAGE

RETURN TO AUGUST 1-17th
RETURN TO AUGUST 18th-31st
RETURN TO SEPTEMBER 1-9th
RETURN TO SEPTEMBER 10-30th
RETURN TO OCTOBER 1-15th
RETURN TO OCTOBER 15-31st
RETURN TO NOVEMBER 1-15th
RETURN TO NOVEMBER 16th
RETURN TO NOVEMBER 17-30th
RETURN TO DECEMBER 1st-15th
RETURN TO DECEMBER 16th-22nd
RETURN TO DECEMBER 23rd-31st
RETURN TO JANUARY 1st-8th
RETURN TO JANUARY 9th-26th
RETURN TO JANUARY 26th-31st
RETURN TO FEBRUARY
RETURN TO MARCH 1st-9th
Return TO March 10th-27th
Return TO March 28th-30th
RETURN TO APRIL 1-11th
Return to April 12th-18th
RETURN TO APRIL 18th-27th
RETURN TO APRIL 28th-30th
RETURN TO MAY 1st-5th
RETURN TO MAY 6th
CLICK HERE TO MAY 7th-16th
RETURN TO MAY 17th-29th
------------------------------------------------------

Email beaudodson @ usawx.com (remove spaces)