WELCOME TO OCTOBER EVERYONE!!!!!


To Every Thing There is a Season
Ecclesiastes
To everything there is a season,
and a time to every purpose under the heaven:
A time to be born, and a time to die;
a time to plant, and a time to pluck up that which is planted;
A time to weep, and a time to laugh;
a time to mourn, and a time to dance;
A time to cast away stones,
and a time to gather stones together;
a time to embrace, and a time to refrain from embracing;
A time to get, and a time to lose;
a time to keep, and a time to cast away;
October 1, 2003

Well October is here and it feels like it! Temperatures are nice and cool, beautiful blue sky and the leaves are just hinting at starting to turn colors here! I think I have said it before and I will say it again. I LOVE FALL!
I went to Fort Massac with Carol Harris, a good friend that I have known FOREVER, over in Metropolis (our birthday is on the same day). We got BBQ and went down to the river to eat it. We got outside and about froze :) so we decided just to sit in the car and eat. While we were sitting there we kept seeing these butterflies everywhere and finally I realized they were Monarch Butterflies! They are returning to Mexico for the winter.
It is amazing if you have never seen their migration. Hundreds of them will pass you by during a few days out of the months of September and October. There were some really large ones today. Some of the biggest I believe I have ever seen.
I can't sleep at night. This has been going on for a number of days now. I am up for hours and hours. Sometimes I don't fall asleep until 4 or 5 am. I guess I am stressed. I am concerned about my friend who has cancer as well. He is fighting the battle of his lifetime. I hope that he makes it through all of this. I am not sure what to do.


The Migration Story (about the Monarchs and where they go)
October 2, 2003
Very late here 3am. I am still up working on a project. Been a long day.
David made it back to Toronto late last night. He will be in recovery for awhile :) Jet Lag you know!
Keep Norman in your prayers...as he is having a difficult time right now! He is strong though and will be just fine!!!
Beautiful Sadness surrounds me - it is the extremes of emotions. The happiness and the sadness - it has been that way for years. It is what makes this journey so incredible.
We are surrounded by angels.
Late Update
Went to the hospital, Pastor Keplinger is in ICU. He had three of his main arteries blocked and two arteries burst. He lost five pints of blood and his blood pressure bottomed out. It was touch and go last night and he is not well.
He was able to barely talk and they have him pretty drugged up. He will be in ICU for awhile and the next 24 hours is critical to his recovery. He is a FIGHTER and has made it through some amazing tests before - this will be another one of them.
Pastor Keplinger, is one of my heroes! He was my mentor for about 8 years, when I was in my 20s. We have been through A LOT together! Keep him in your thoughts and prayers. Pastor Keplinger is a SAINT - X2. I can not say enough about what he has done for the people that come into his life! He is truly truly truly and ANGEL! His daughter sent for an Angel Bear to be brought to the hospital, he still has three boxes or so at his house from the tornado teddy bear project. I told him he needed to get better because someone has to feed the bears!
My grandmother and I went to see him.
We then went to Crackle Barrel after that and we had lunch, then to Wal Mart to get her hair cut :) and to buy some "For Sale" signs for my mothers old house in Metropolis!



Grandmother had a great time and her
new hair cut looks great! :)


Beautiful Day Outside!!!! FALL :)



IMMIGRATION ISSUES:

We are in full speed ahead mode. I have to go get finger printed on Saturday Night, then those fingerprints get sent to the FBI. Then we have to send those to Canada. This is part of the immigration check. They do a background check on everyone.
We have a ton of paperwork to fill out. We are moving ahead though!
October 3, 2003
The tornado book is almost finished. I finished my end of the proof reading last night. I will turn this over to Clyde Wills this afternoon at 2 pm. Terror In The Night - will be the name of the book. This is a project that I am very proud of.
I hope to see this thing go to press next week!!!! :) Will keep everyone updated! I know Pastor Keplinger is going to be excited about all of this. He was interviewed in the book and wrote the forward.
My doctor is going to go ahead and do a needle biopsy on my chest. Hopefully this will happen next week. This will tell us if there is anything we need to be concerned about.
Heading out to see Pastor Keplinger now, I will be back tonight.
Afternoon and Evening :)
Pastor Keplinger is doing much better today. His spirits were high and he could talk. He is still in ICU and will likely be there through tonight. They hope to move him up to CCU tomorrow. :) He is a fighter!
After leaving the hospital, I went to meet with Clyde Wills from the Metropolis Planet. We talked for 2 hours about the tornado book and made corrections. This is Clyde and me with the book cover!
I had dinner with Bobby Vaughn, one of my Metropolis friends, we went to Pizza Hut! Had lots of pizza, of course what else!
Bobby said while we were eating "one day I can see you changing the world." I am thinking that one day I could see him changing the world. He has a special place in my heart.
October 4, 2003
Where did the days go???? They FLY by we are almost through the first week in October already.
My needle biopsy is next Thursday at 11 am. So all that is good, glad to get that over.
Things are great otherwise, time is passing by so quickly. There are a thousand things to do and little time to do them.
Pastor Keplinger remains in the hospital. He is going to be moved to CCU this afternoon. I will go visit with him!
Update on Pastor Keplinger, he has been moved to CCU and is doing a little better. They are having problems with his blood pressure. Hopefully they get that fixed! He is in good spirits, but tired. I think he is more than ready to go home.
I would imagine he will be there until Wednesday or so.
I am still having problems sleeping. It is driving me nuts. I have never had this problem before. I am also battling other issues. Nothing new there. Addiction isn't something that goes away overnight. It is a constant battle. I will be fine though. I just need to work through it.
Continue to battle depression as well. This has been a life long fight. I am learning more about myself though. It is a process. There has been a lot happen over the years. I don't expect to be "OK" overnight.
October 5, 2003
Morning everyone. Partly cloudy outside but nice! I am going to see Deena and Tony today it is Dylan's birthday (well it was last week, but we are celebrating it this week).

Should be a fun day! Will post photographs this evening.

UPDATED EVENING NEWS....
Ok well a fun day down at Tony and Deenas I will let the photographs tell the story!!!
Really, I mean the Osbournes have nothing on this group!

BREAKING NEWS....THE MTV MUSIC AWARDS...AFTER SHOW - CAUGHT ON TAPE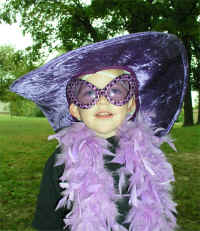 Diva Grandmother Once Again - IGNITES ON THE SCENE

Puff Dylan and his girlfriend Deen O

Miss W

Pirates Of The Ohio River Star Tyrex

Joan Rivers Daughter (SUZZY Q) Makes A Rare Appearance

Special Guest Beau flew in from Canada

Hollywood Here We Come
Deena, Mother, and I in the kitchen (no I am not cooking)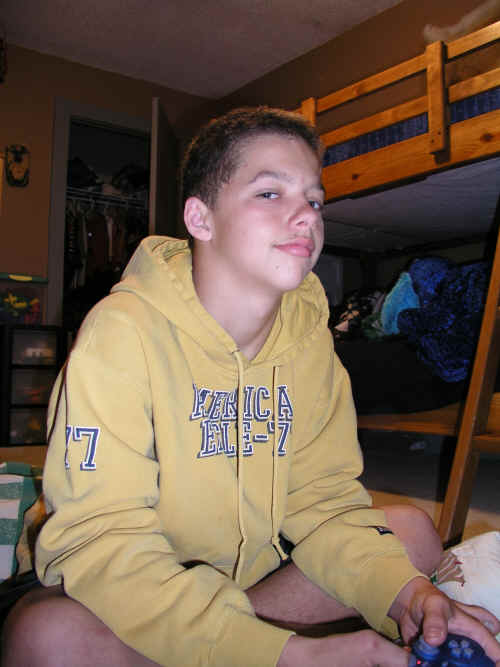 Dylan Hillebrand

Dylan and Deena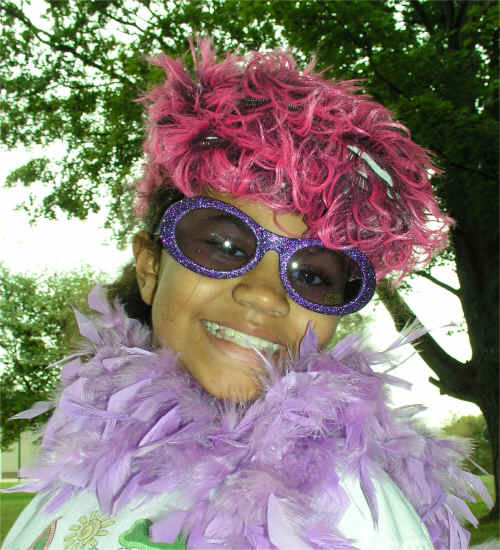 Mariah Willett

HAPPY BIRTHDAY DYLAN!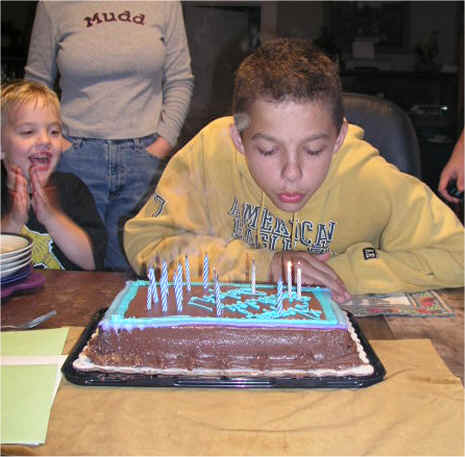 HAPPY BIRTHDAY

So as you can see we had a BLAST today, not everyday you can play this hard! Tony said you had to go to Disneyland to get this much excitement!
It was fun, grandmother, mother, and the kids all had a good day!

I have never heard grandmother laugh like I did today - she loved it!
Dylan had a good birthday! So all in all an A+++ Day!
October 6, 2003

Hi everyone, extremely busy day around here! Trying to get immigration stuff worked on. Spent 90% of the day on that.
The rest of the time was spent visiting with my dad at his Red Cross Blood Drive!

One of the trucks that the Red Cross uses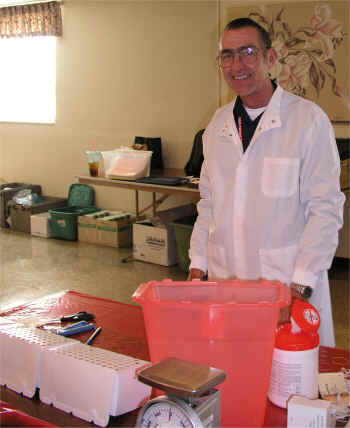 My dad...:)
When I left the church (where they were having the drive) they were just starting to get busy, lot of people filling out the applications and everything. There is a TON of paperwork to fill out when you are trying to donate your blood.


Monday Evening...

Pastor Keplinger is not well, they have moved him back down to ICU. He is very weak and has multiple problems. Keep him in your thoughts and prayers.
October 7, 2003
Busy day ahead. I have to go meet with my accountant and then to Metropolis. I will see Pastor Keplinger later this evening. Hopefully he will have improved some.
Had lunch with grandmother, we went to Montego's Pizza House, that is where she likes to go. She saw her brothers wife there, her brother died a number of years ago. It was nice though for her to see Irene.
My grandmother and I then went to her house and hung out for the afternoon.

Evening update...
Pastor Keplinger has pneumonia, he also has bleeding internally. They are unable to find out where the blood is coming from.
He went into surgery this morning and they put some tubes inside of him to drain the blood. They also removed some of the fluid in his lungs.
When I left the hospital he was still out.
And truly this is Beautiful Sadness, how do we come off a Summer so amazing, so brilliant, so BEAUTIFUL into a Fall where the extremes of happiness and sadness are so stark. There truly is a season for everything...

Pastor Keplinger with my grandmother, earlier
this summer


I Believe there are angels among us
sent down to us from some where up above
they come to you and me in our darkest hours
to show us how to live,
to teach us how to give
to guide us with a light of love
when life held troubled times
and had me down on my knees
There's always been someone
to come along and comfort me
A kind word from a stranger
to lend a helping hand
a phone call from a friend
just to say I understand
Ain't it kinda funny
at the dark end of the road
someone lights the way with
a single ray of hope

They wear so many faces,
show up in the strangest places,
grace us with their mercies
in our time of need
- Song (unknown)
If I Was A River
If I was the sun
I would shine my light
To light your world
If I was the rain
I would wash your tears away
I keep your world right
Be your light in the night
If I was the sky
I would rain down love into your life

If I was a river
You would be my ocean
Every stream would lead me to your arms
And if
If I was a river
I'll flow to you forever
Love would run forever in this heart of mine
If I, if I
If I was a river

If I was the wind
I would carry you
Above the clouds
And if I was the earth
I would be your solid ground
If I could I'll be
All you ever would need
I would be your world
You're the only world there is for me
- Song by Tina Arena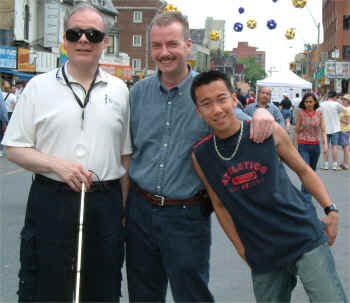 ---------------------------------------------
Tuesday Evening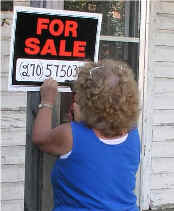 Mother is nailing a FOR SALE sign on her old house!!!!! This is big news and now we can start the process of moving onto the next stage! Finding her a new place to live.
On immigration issues...
I have completed MANY tasks over the past 48 hours. I have the letter from the Sheriff of Massac County, this is my background check for the State of Illinois. I have been fingerprinted for the FBI and that has been sent off. I have completed getting the photographs that we will need for the application, along with many other documents we need.
Brett Bloomston is sending me a package in the next day or two, this will contain all of the Alabama Court documents.
We are still waiting on the letter from Georgia, a background check from that state (since I lived there)
So things are moving very swiftly now.
The goal is to have this finished by the end of October.
October 8, 2003
Going to the hospital, they just put pastor k on life support. He is not well please pray for him.
12:30 p.m. Update...
Home to change clothes and take a shower, as I left this morning before I could do all of that.
Pastor keplinger has a major heart attack last night, they lost him for 15 minutes. They now have him on a breathing machine,
The doctors are doing a cat scan as I type this, they will determine if he still has activity in his brain and if he does whether or not there is damage from what happened earlier this morning.
His sister Joy is waiting on their other sister to come down from Ohio. She will be here in an hour.
Everyone will then meet to discuss the options.
He has an angel bear with him, watching over him, along with ten thousand real angels that have surrounded him that we can't even see.
I spoke with Clyde Wills at 11:30 pm and the tornado book is all but done. I had Pastor Keplinger write the forward, earlier this summer. We are going to put this photograph of him with the teddy bears in the book as well. I am supposed to pick the book up this afternoon to check off on everything.
I am still having severe sleeping problems. This has been going on for a long time now. I may have to go to the hospital to see if they can give me something to help me sleep. I am worried that it is impacting my daily life. Driving and other.

---------------------------------------
In the arms of an angel
fly away from here

oh...this glorious sadness that brings me to my knees



Pastor Keplinger with a few of the 1200 angel bears

you're in the arms of the angel
may you find some comfort there

you're in the arms of the angel
may you find some comfort here

Beautiful Sadness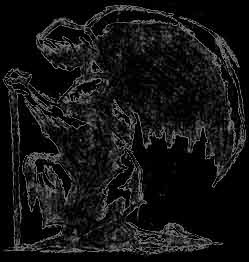 One of my heroes is gone, into the arms of the angels, where he will find comfort
Surely the Gates of Heaven are not big enough for this man.
Heaven smiles tonight, the angels are singing, and Pastor Keplinger is dancing!

He left us at 5:40 pn this evening, we were all by his side as he passed away. He knew we were there, he squeezed our hands. he looked into our eyes and he knew that it was time. The day that he had dreamed about, preached about, all his life.
HEAVEN....HEAVEN....HEAVEN
in the arms of an angel
fly away from here

you're in the arms of the angel
may you find some comfort there

you're in the arms of the angel
may you find some comfort here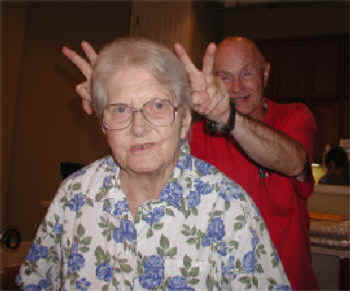 On Monday afternoon Pastor Keplinger looked into my eyes squeezed my hands and through his oxygen mask he said "I Love You" and I looked into his eyes and I knew - he knew.
I said Pastor Keplinger "I love you, you are my hero and my angel, you will always be my hero"
Truly if there was ever a saint it was this man, a grandfather to me, a mentor who
taught more me more than I could ever try to remember. The adventures - THE ADVENTURES we had together
So many adventures that we had together.
Moving an Organ on the back of his truck from Central Illinois all the way back to Metropolis. This was for a nursing home, so the grandmas and grandpas there could sing along when children came in from the schools and churches!
When the MCTUFF Teen Center was homeless, because the stupid riverboat gambling game to Metropolis, Pastor Keplinger and I moved it to the local park :) We would not stop! The kids came and we plugged in television sets and nintendo video games to the park gazebo! The kids played video games right out there in the middle of the park!
We brought out the ping pong table which he had hand made!
Pastor Keplinger then found 3 shopping carts and we had SHOPPING CART RACES with the kids! We figured since we were homeless we should make the most of it.
Pastor Keplinger, a SAINT, a TRUE SAINT - ministered to thousands of people over his lifetime. He witnessed wars, as an Army Chaplain, he witnessed the destructive power of natural disasters, he witnessed births and deaths by the hundreds. He stood by people when they were in need.
He was an ANGEL!
Pastor Keplinger, pictured here in Central Illinois, standing with my family as I first returned to the United States last summer when we thought I was free. He was there, by my side, by my grandmother smiling at all of us - reuniting.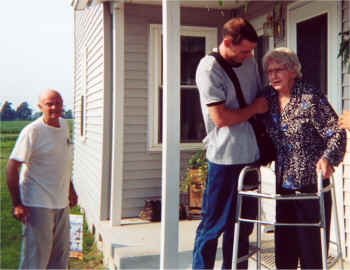 Pastor Keplinger, who while I was in Atlanta, mailed me an angel just days before I fled.
Pastor Keplinger, who I immediately called after the May 6th tornado, and said "Pastor Keplinger people are going to need our help will you be the person to help me get things done."
He said "SURE - what are we going to do" and he said it with a smile on his face.

He delivered over 1200 teddy bears to the children down here, the semi-truck pulling up at his house with 100 boxes of bears :) He took them all and organized them by schools and off he was!
He delivered check after check after check, voucher after voucher, to dozens of people who needed immediate help. He was there.
Pastor Keplinger, I will always love you, you will ALWAYS BE MY HERO! I miss you already, but I smile...I SMILE KNOWING that you are RIGHT NOW in HEAVEN! I pray that you will be one of my angels, watching over me as you always have! And one day, one day Pastor K...I will join you and we will laugh and smile at all the fun times we had - all the joy we brought to peoples lives and all the lives that we have touched!
Goodbye Pastor Keplinger, you have touched all of our lives and forever made them better - you will be missed
XOXO

and then a hero comes along


HEAVEN
Love without measure
Space without time
Life with no crying
Will one day be mine

Hearts never breaking
Hands that don't fight
Days that don't end with The darkness of night

The lamb and the lion Will walk side by side
In a world where freedom, abides
Windows of glory, swing open wide
Shower down blessings
And shine down a light

On my soul I do believe
Oh, can't you see That's what, heaven will be like
That's what, heaven will be

Friends that don't leave you
Smiles that don't fade
Nobody's hurtin', no one's afraid
No hungry children
Loved ones don't die
No sad farewells
There'll be no more goodbyes
Windows of glory, swing open wide
Shower down blessings
And shine down a light On my soul

I do believe Oh,
can't you see That's what, heaven will be like
That's what, heaven will be
All the burdens and longings
We bring to this place
Disappear in the moment

We look at the love on His face
Oh-Oh Oh I do believe Oh, can't you see
That's what heaven will be like
That's what, heaven will be
- song - Michael English

October 9, 2003
It has been a very long week, a week of happiness, a week of sadness.

I laughed at watching my family dress in costumes on Sunday Afternoon

We celebrated life...as we watched Dylan celebrate his 14th birthday

We have cried at watching Pastor Keplinger suffer in the hospital, from strokes and heart attacks.
I prayed on Tuesday as a friend had surgery
We have smiled at seeing mother, on Tuesday, finally put that for sale sign on her house and we have all been thrilled to hear mother talking about getting a place of her own.

We were all saddened by the death of Pastor Keplinger on Wednesday Evening.
but I was humbled that God would allow me to be by his side when his spirit went to Heaven.
For years I thought about that day and I prayed that I could be there with him, standing by his side, holding his hand when he let go
We were proud to see the tornado book, finally finished on Wednesday. Mother arrived at the hospital with my final copy at virtually the same time Pastor Keplinger was leaving us. I had told Pastor Keplinger on Saturday Night that the book would be done on Wednesday and that the forward he wrote looked really great.
And today, I was anxious as the DR took a biopsy of my chest.
It has been a week of extremes, emotions have been to the highest and the lowest they could possibly be.
And this is why we call it Beautiful Sadness, it is the way God works sometimes, none of us understand it, none of us know why, but that is the way life is. But I know...
that everyday...is a special day
to be treasured
to be lived

October 10, 2003
Cloudy and rainy outside, it has been for the past two days.
Going down to Deena's house today with mother and grandmother to visit with everyone and to look at a couple of houses for sale. We are looking for a house for mother.
Pastor Keplingers funeral will be tomorrow, Saturday. I have to read scripture during the service. The service will be at Faith Lutheran Church on Old Marion Road. It starts at 2 pm.
The newspapers says that they have a memorial fund
The Faith Lutheran Church
Memorial Bear Fund
3464 Old Marion Road
Metropolis, Illinois 62960
-----
We went to look at houses today. We looked at a very nice log cabin - here is the pic of it :)

mothers dream house

Mother and I sitting on the swing at the Log Cabin
Mother was sick the entire day, stomach problems she said. :( Hopefully she will get better tonight.
Otherwise - hmmm packing up around here trying to get my things in order.
I got my biopsy yesterday, kinda sore from that, should get the results back on Monday. Not expecting any surprises but they are just making sure.
Saturday...October 11, 2003
Today is Pastor Keplinger's funeral.

I am printing this photograph of Pastor K...to hand out
to people at the funeral. I am sure many people do not
have a photograph of him.
My letter that I wrote and read during the service...
--------
Saturday Evening...
Had dinner with Daddy, Deb, and Frances. Frances is daddy's mother (my grandmother). We ate at the Executive Inn here on the riverfront. It was also a Shriners meeting. I had a nice time visiting.
Here are some photos :)
Deb, Daddy, Grandmother and myself

Grandmother (on my dads side) and me

Deb, grandmother, daddy, and me
October 12, 2003



and the moon...rises - Ohio River,
Paducah, Kentucky


October 13, 2003
Packing and stuff around here. Trying to go through all of my papers. Was going to mail boxes out but the Post Office was closed for Columbus Day.
Otherwise, no report back from the DR yet, perhaps tomorrow.
It is possible now that I will return to Toronto sometimes after the middle of November. I have a friend who has cancer and I am very concerned about him. He is like a brother to me. I need to try and help him through all of this, although he doesn't want me to. Sometimes I do not understand everything that has happened. I know he is sick but I just don't know how sick - or everything that is going on.
October 14, 2003
Rain, wind, and thunderstorms here this morning as a big storm system is moving through. Pretty dark and low clouds outside right now should turn colder as the day goes on.
Getting ready to go to the post office to take some boxes, and the bank, and to get a scratch buffed out of my car where someone scratched the hood. Otherwise, waiting to hear from the Doctor on my test results for this biopsy thing. Then going over to Massac County to see grandmother! So busy day and then I have school tonight.
More later...
Back from running some errands :) car is in the shop for now.
Winds here are gusting over 50 miles per hour, there were several large limbs and half a tree down in the road coming back here to the Fox Briar. Temperature has fallen about 10 degrees cold front roaring through here.
Should be a big storm for Toronto with heavy rain and high winds and then cold cold cold.
Afternoon...
Had lunch with my friend John, we went to Ryans :) always a good place to eat - well in my book at least.
Then I went to get my car, they had it all buffed out, the scratch that is! Can't even tell anything was wrong with it. So that is good.
Evening...
Grandmother is in the hospital. Mother and I took her at 6 pm - to Lourdes. She fell and has been having dizzy spells. I got home at 12 am and mother is waiting for them to take her up to a room. They are going to keep her in the hospital for now.
October 15, 2003
Grandmother is in the hospital, so I will be heading over there this morning.
Tabatha is also having surgery at Lourdes and her mother wants me to be there with her. So I will be at Lourdes.

From grandmothers hospital room - this was the view of the sunset tonight
Grandmother is still in the hospital. They have done a number of tests on her. She has some inner ear problems and also they have been trying to get her blood pressure leveled out.
She was not able to get up today and walk, she was too dizzy.
She might be there a few days. Not sure yet. She is in good spirits though.
Mother and I were there most of the day. I also had a friend downstairs in surgery - so I was going back and forth.
The great grandkids came to visit as well.
Grandmother has her angel bear there :) so she is in good hands!
I am still having sleeping problems. I have been to the hospital and they gave me something to help me sleep. I was falling asleep while driving. So I needed to do something about it. So the doctor talked to me awhile and was not surprised considering how much pressure I have been under - and everything that has happened.
TIME TO CHANGE THE PAGE FOLKS
CLICK HERE FOR OCTOBER 15th-31st
RETURN TO HOME PAGE
RETURN TO AUGUST 1-17th
RETURN TO AUGUST 18th-31st
RETURN TO SEPTEMBER 1-9th
RETURN TO SEPTEMBER 10-30th

------------------------------------------------------
------------------------------------------------------

Email beaudodson @ usawx.com (remove spaces)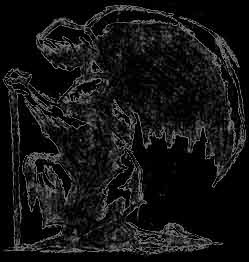 Derek Dodson
Beau Dodson