Sadness...without beauty
I miss you already :(
you are MY Superman
you rescued me
you saved me
you forever changed me
I feel lost...
there is a hollowness now
Something great has been removed from my life
I tried to pretend this day would never come
I tried to push it off
I kept hoping...
hoping something would change

Where do I go from here...
Where do I find that smile
this is not beautiful sadness
this is deep sadness...

I know I can't fall...
I can't let you down
I can't let this destroy me...

Everything you have done for me
Everything we have fought for
Everything we have been through

I wish this day away
I wish...i wish...i wish....i wish
my wish can't be filled
I scream into the night air...
and I curse this day
...it doesn't matter what you believe
I will see you again
...there will come a day
you will wait for me in the field of Easter Lilies
...where the sunsets are always spectacular
where the rainbow fills the eastern sky
I will be there...
---------------------------------------
October 3, 2004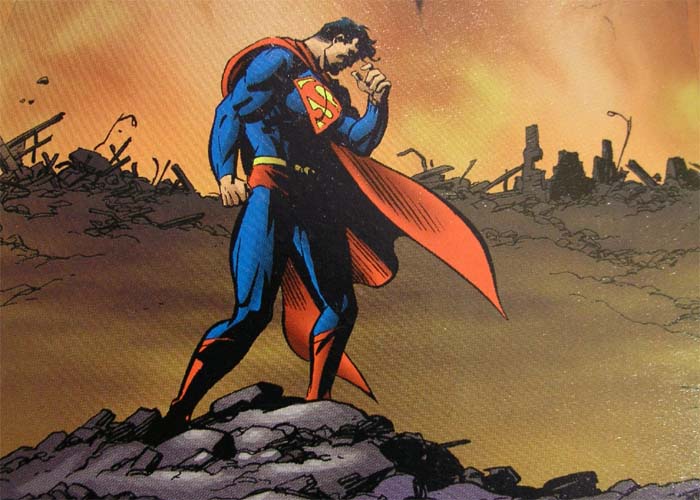 This is profound sadness
...without beauty

I cry out in ANGER

I curse that which has taken from me one of the few people in my life who actually didn't fail me.
I curse the Heavens above...
I curse Hell below...

Why did it have to be like this...where is the miracle we waited so long for
...where is the happy ending
why does God not stop that which destroys human life
WHY DO MY HEROES FALL...
TAKEN FROM ME LIKE ANGELS CALLED HOME

I HATE THIS WORLD
...FOR THE SICKNESS IN IT|

I HATE THIS WORLD
...FOR THE MEN WHO BRING HATE AND EVIL INTO IT

I HATE THIS WORLD
...THAT BRINGS HURT AND PAIN TO THE INNOCENT

WHERE IS GOD NOW...
WHY DOESN'T HE INTERVENE
HE can cure cancer - he can take it away from you
It doesn't have to end like this
YOU TELL ME HE IS ALL KNOWING
YOU TELL ME HE CAN HEAL THE SICK
YOU TELL ME HE CAN MEND THE BROKEN
SO SHOW ME...
WHY DOES THIS ALL HAVE TO HAPPEN LIKE THIS
WHY CAN'T THINGS BE DIFFERENT
IT WASN'T SUPPOSED TO HAPPEN LIKE THIS
IT WASN'T SUPPOSED TO BE THIS WAY

WE WERE ALL SUPPOSED TO LIVE HAPPILY EVER AFTER
WE WERE ALL SUPPOSED TO LAUGH AND CRY TOGETHER

WE WERE ALL SUPPOSED TO BE TOGETHER

WE WERE ALL....SO MANY THINGS

ANGUISH AND SADNESS FILL MY HEART
I WANT TO SCREAM
I WANT TO THROW SOMETHING
I WANT TO SELF-DESTRUCT
I WANT TO BE WITH YOU
I WANT TO HOLD YOU
I WANT TO TELL YOU I LOVE YOU
I WANT TO BE WITH YOU WHEN YOU SAY GOODBYE

THIS ANGER....THIS ANGER....THIS ANGER
IT FILLS ME
I GO TO MY KNEES AND THROW MY FISTS INTO THE AIR AND I CURSE THAT WHICH HAS BROUGHT ALL OF THIS ABOUT
IT NEEDN'T BE THIS WAY
IT WASN'T MEANT TO BE LIKE THIS
THIS IS NOT HAPPENING
NOOO NOOOO NOOOOO NOOOOOO NOOOOOOO NOOOOOOOOOOOOOOO
---------------------------------------------

Monday, October 4, 2004
These emotions...
they are normal
they are what anyone would feel
In my head I know that
but in my heart it rings hollow

knowing something and believing something...
two different things

Watching someone who is and has been nothing but an angel
sent from Heaven above to intervene in a situation
to rescue me from a prison...from myself
how could God then take that angel away from me...
why would he take that person back...after everything we have been through
why...would He do that
why now
There is no sense in any of this...
perhaps there will never be sense in any of this
My mind races in a thousand directions
My emotions are like the roller coaster that we have been on...lived on
for so long
But now...I have to ride alone
this will take time

I know that I will make it through all of this
I have to...there is no other choice

I have been equipped with the tools to do what I have always wanted to do
Now I have to find that path...figure it all out...and move forward
Tuesday, October 5, 2004
In my head I know that nobody is going through all of this alone. I know in my head that each and every one of us is hurting...is a bit lost...doesn't know what to say or do. But in my heart it feels like one is alone...that nobody can possibly understand the sense of emptiness that fills it.
It is all so frustrating...so much anger...it is all so intense and so real.
For someone that moved mountains for me...I can't even push over an anthill. It is not fair...but fair has nothing to do with it.
It is the way it is...it is the way life is...there is not one answer or two answers that will make it all better.
I knew I wasn't ready for this...
I knew I was pushing it off
I knew I was in some world of denial
That maybe something would change
Maybe something would happen
Maybe there would be a miracle
Maybe...maybe...maybe
This is going to take time
---------------
---------------
This is like a free fall...into a darkness
it is tremendous sadness that overtakes my heart
it is the void...the emptiness
How can someone be there one day and not the next
someone that has been a rock to you through so very much
how do you let go of them...how do you say goodbye...how do you allow your mind to let go

I don't know...I don't have these answers...this is a path yet taken
...this is something unknown to me
It is wrong...
there is no justice in this
there is no fairness in this
there is not a reason or an explanation that makes everything better
it is that heartache that all of us have felt...losing someone that you love so much

This intense anger...that makes you want to scream

How can somebody so young be so sick...
How can someone that you love so much have a disease that rips them from your life
I hate this...I hate this...I hate this
I am full of rage...
I knew this would be like this...I knew I was not prepared for this
I knew I would not want to let go...how could I
For someone that saved my life...I stand by helplessly?

Where do I go...what do I do...how do I put on a good face
Am I supposed to act like everything is ok
Am I supposed to just live my life like nothing has happened
Am I supposed to take this pain on...without end
I am so sad...
This is not fair
This is not the way I wanted it to be
Why couldn't I have done something more...
Why couldn't God have prevented this
Why...so many whys
GRRRRRRRRRR
If I could stop this world...
Stop the spinning...
If I could make the world go backwards...
Time would be erased
Time would move in rewind
The months would pass Oct...Sept...August...July...June...May...April...March...February...January...December...November...October...and back we would go...we would all go back and back and back
back - to day one
to the beginning
We would start this all over again...
We would catch this disease earlier than ever
We would be able to prevent what is happening now
We would find something...a cure...a way to make things better
THIS IS NOT THE WAY IT WAS SUPPOSED TO BE
Spiral...spiral...spiral this is a free fall into darkness
THIS IS NOT MY WORLD
This is not the way I want it to be....
I want to destroy everything in my path...
I want to shout...I want to scream...I want to hit the earth with my fists and crack the world into two pieces
tears from heaven
these are the tears from heaven
that wash my face
that drown my sorrows
Thursday, 07, 2004
WAITING
TO
EXHALE....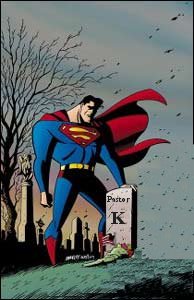 Remembering Pastor Keplinger
One of my angels watching over my shoulder...every step of the way

------------------------------------------------------
RETURN TO HOME PAGE

RETURN TO AUGUST 1-17th
RETURN TO AUGUST 18th-31st
RETURN TO SEPTEMBER 1-9th
RETURN TO SEPTEMBER 10-30th
RETURN TO OCTOBER 1-15th
RETURN TO OCTOBER 15-31st
RETURN TO NOVEMBER 1-15th
RETURN TO NOVEMBER 16th
RETURN TO NOVEMBER 17-30th
RETURN TO DECEMBER 1st-15th
RETURN TO DECEMBER 16th-22nd
RETURN TO DECEMBER 23rd-31st
RETURN TO JANUARY 1st-8th
RETURN TO JANUARY 9th-26th
RETURN TO JANUARY 26th-31st
RETURN TO FEBRUARY
RETURN TO MARCH 1st-9th
Return TO March 10th-27th
Return TO March 28th-30th
RETURN TO APRIL 1-11th
Return to April 12th-18th
RETURN TO APRIL 18th-27th
RETURN TO APRIL 28th-30th
RETURN TO MAY 1st-5th
RETURN TO MAY 6th
CLICK HERE TO MAY 7th-16th
RETURN TO MAY 17th-29th
RETURN TO MAY30th-June 1st
RETURN TO JUNE 2nd - June 11th
RETURN TO JUNE 11th-17th
RETURN TO JUNE 18th-26th
RETURN TO JUNE 27th-30th sunsets :)
RETURN TO JULY 1st-3rd - 2004
RETURN TO JULY 4th - 2004
RETURN TO JULY 4th-7th - 2004
RETURN TO JULY 7th-10th - 2004
RETURN TO JULY 11th-22nd - 2004
RETURN TO JULY 22nd-31st - 2004
RETURN TO AUGUST 1st-12th - 2004
RETURN TO AUGUST 13th-25th - 2004
RETURN TO AUGUST 26th-31st - 2004
RETURN TO SEPTEMBER 1st - 5th - 2004
RETURN TO SEPTEMBER 6th - 15th - 2004
RETURN TO SEPTEMBER 15-17th - 2004
RETURN TO SEPTEMBER 18th-26th - 2004
RETURN TO SEPTEMBER 27th - 29th - 2004
RETURN TO SEPTEMBER 30th-OCTOBER 2nd 2004
------------------------------------------------------

Email: beaudodson @ usawx.com (remove spaces)