October turns stormy
October 19, 2004
A wicked night across the area. Numerous tornadoes, large hail, and damaging winds. At least three dead and dozens injured from the storms.
Johnson County, Illinois hit hard as well as the Missouri Bootheel. Western Tennessee was hit by several damaging tornadoes.
This was one of the worst October severe weather outbreaks that I can remember.

Tornado Damage Across the area - (news photo)


Tornado Damage Across the area (news photo)


Nigel Phelps House. (news photograph)
Nigel and I went to school together and he graduated with my sister Dione. He was almost killed, broken arm and other injuries. He is still in serious condition tonight.
Wednesday, October 20, 2004
Ok well things have calmed down at least in the storm department around here. :)
More severe thunderstorms are expected Friday Night. I am thinking we see a squall line move through with high winds and heavy rain also a lot of lightning. Tornado threat doesn't look as high here, but perhaps further northwest of here there will be a tornado threat.
Grandmother is coming home on Friday :) :) YAY She is pretty happy about that of course! We are trying to get everything ready for her to return home. Mother has been getting the house ready.
Mother is doing well - continues to improve day by day.
No new news from Norman or David. No new news really from Toronto :) I am heading up there on November 1st. I DO NOT have a visa yet and I am concerned about that. I have no idea what the problem is...if there is one at all.
Most everyone in Massac County had some bad storms the other night. Some damage in the southeast portion of the county.
Ok more later.
-------------------------------------------------------------------------
OPERATION ENDURING FREEDOM CONTINUES
AMERICAN SOLDIERS CONTINUE TO FIGHT AGAINST TERRORISTS WITHIN THE BORDERS OF IRAQ...
AMERICAN TROOPS CONTINUE TO SPREAD FREEDOM THROUGH A ONE OPPRESSED COUNTRY...
AMERICAN TROOPS AND THEIR ALLIES CONTINUE TO FIGHT FOR THE MEN-WOMEN-AND CHILDREN OF THIS NATION THAT WAS ONCE HELD HOSTAGE BY A BRUTAL DICTATOR THAT RAPED AND MURDERED HUNDREDS OF THOUSANDS OF INNOCENT PEOPLE...IMPRISONED CHILDREN IN DUNGEONS...AND GASSED HIS OWN PEOPLE.

In Baghdad, Iraq, children freed by the USA now receive
an education. Iraqi girls now attend primary school
without fear of being raped by Saddam's family.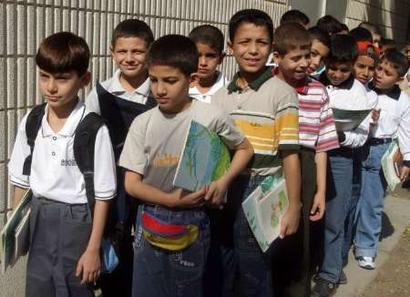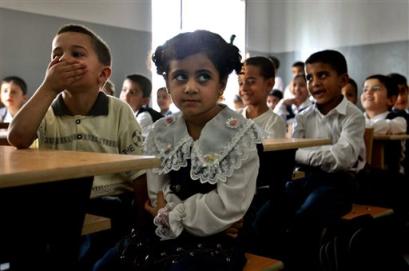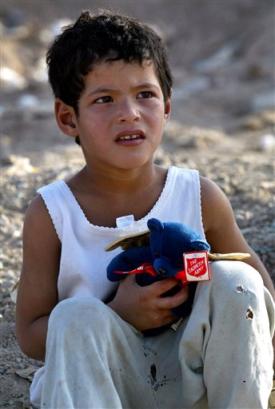 Child with a teddy bear handed out by our troops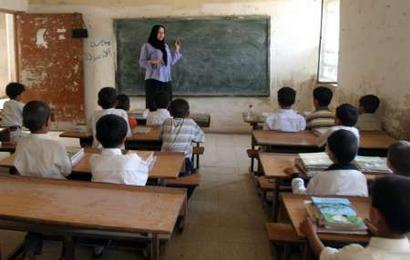 In Sadr City, Iraqi children freed by the USA attend classes
and more than a thousand receive book bags and gifts from American heroes.



U.S. Troops hand out free bookbags and other school supplies to
children in Iraq

American Troops Fight For Their Freedom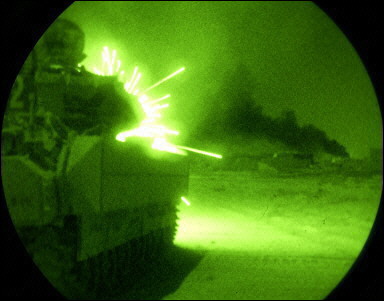 In Samarra, ~125 kilometers north of Baghdad,
American heroes in a M2A2 Bradley Fighting Vehicle
open fire with a 25 millimeter chain gun
on terrorists in Samarra.



A soldier watches over his unit...Iraq
GOD BLESS AMERICA AND ITS ALLIES FOR ITS CONTINUOUS FIGHT FOR FREEDOM...NOT ONLY FOR OUR OWN INTERESTS BUT FOR THE INTERESTS OF THE ENTIRE WORLD.
----------------------------------------------------------------------------------------------
Photos from the family get together on Sunday :)

The whole gang :)
Dione and grandmother, this is my dad's mom :)

Family get-together on Sunday :)

Playing around with my new camera - well not new since I have had it since Christmas :)
Just learning to use it though, it takes great pictures. :)
Friday
Grandmother is coming home today :) YAY - we were not sure that this would happen just yet, but it appears everything is on track!
YAY Grandmother is home! I hope this all works out for mother and her. She seemed happy to be home! :)
I got to play with my camera down there. Took these photos below OF A MONSTER :)
GIANT BUGS HAVE INVADED KENTUCKY. WE ARE UNDER
ATTACK




THE ATTACK OF THE KILLER PRAYING MANTIS, OUTSIDE OF MOM'S HOUSE

RUN EVERYONE RUNNNNNNNN
GRANDMOTHER COMING HOME :) :) :) YAY - This is her leaving the nursing home this morning!

Grandmother leaving the nursing home!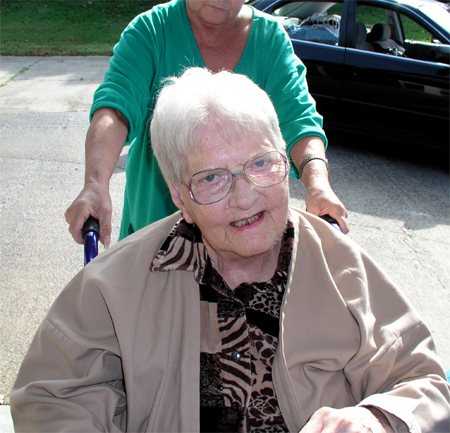 Grandmother arrives home :)
Saturday
Rain Rain Rain :) We picked up 0.30" not bad!
Sun is out this evening - storms firing to our north. I believe those will stay north of us though. :)
No visa today.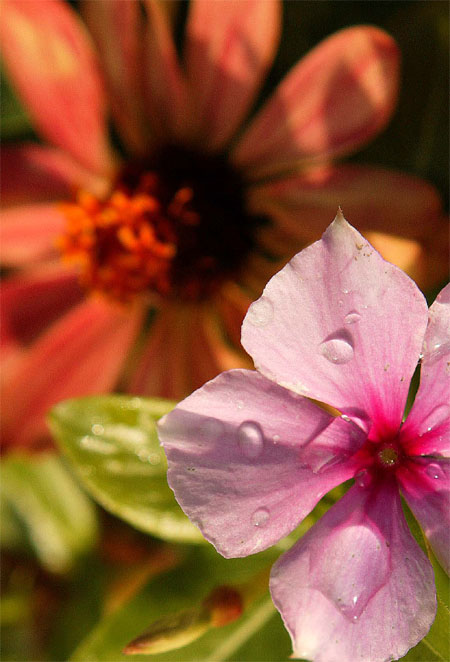 raindrops falling from the pedals of one of the flowers in the front yard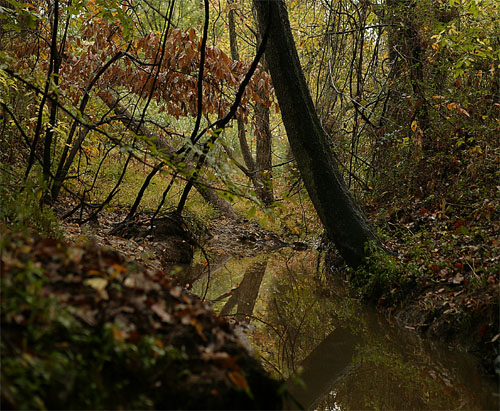 The Creek, behind my house
FIRST SUNSET PHOTOS WITH THE NEW CAMERA :)
A FEW MINUTES LATER EVEN BETTER COLOR!!!

WOWOWOWOWOWOW I hope everyone was able to see this one!
--------------------------------------------------------------------------------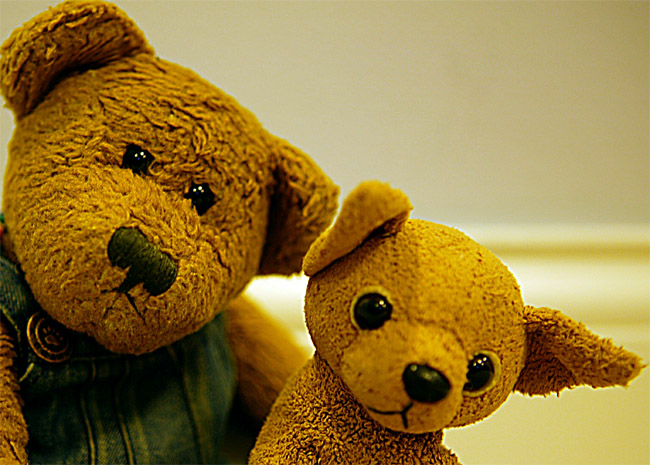 Cheetah and Muggles found out about the new camera. EEK this could be a problem!
I can just see glamour shots coming now.
JAPAN HAS BEEN ROCKED BY A MAJOR EARTHQUAKE. OVER ONE THOUSAND INJURED, DOZENS FEARED DEAD.
THE QUAKE MEASURE CLOSE TO 7.0
THIS WAS A BIG ONE

Whole hillsides came crumbling apart.
(news photo)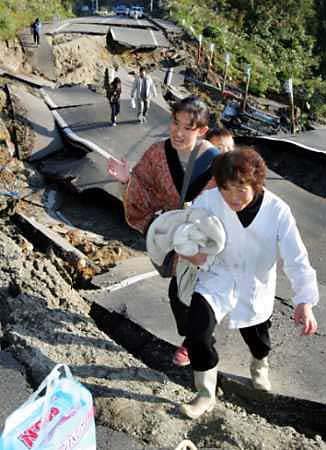 Residents try to escape, while large aftershocks ROCKED
the countryside (news photo)

Houses tumbled and fell apart (news photo)
More Information CLICK HERE
Ok TURN THE PAGE AND CLICK HERE

------------------------------------------------------
RETURN TO HOME PAGE

RETURN TO AUGUST 1-17th
RETURN TO AUGUST 18th-31st
RETURN TO SEPTEMBER 1-9th
RETURN TO SEPTEMBER 10-30th
RETURN TO OCTOBER 1-15th
RETURN TO OCTOBER 15-31st
RETURN TO NOVEMBER 1-15th
RETURN TO NOVEMBER 16th
RETURN TO NOVEMBER 17-30th
RETURN TO DECEMBER 1st-15th
RETURN TO DECEMBER 16th-22nd
RETURN TO DECEMBER 23rd-31st
RETURN TO JANUARY 1st-8th
RETURN TO JANUARY 9th-26th
RETURN TO JANUARY 26th-31st
RETURN TO FEBRUARY
RETURN TO MARCH 1st-9th
Return TO March 10th-27th
Return TO March 28th-30th
RETURN TO APRIL 1-11th
Return to April 12th-18th
RETURN TO APRIL 18th-27th
RETURN TO APRIL 28th-30th
RETURN TO MAY 1st-5th
RETURN TO MAY 6th
CLICK HERE TO MAY 7th-16th
RETURN TO MAY 17th-29th
RETURN TO MAY30th-June 1st
RETURN TO JUNE 2nd - June 11th
RETURN TO JUNE 11th-17th
RETURN TO JUNE 18th-26th
RETURN TO JUNE 27th-30th sunsets :)
RETURN TO JULY 1st-3rd - 2004
RETURN TO JULY 4th - 2004
RETURN TO JULY 4th-7th - 2004
RETURN TO JULY 7th-10th - 2004
RETURN TO JULY 11th-22nd - 2004
RETURN TO JULY 22nd-31st - 2004
RETURN TO AUGUST 1st-12th - 2004
RETURN TO AUGUST 13th-25th - 2004
RETURN TO AUGUST 26th-31st - 2004
RETURN TO SEPTEMBER 1st - 5th - 2004
RETURN TO SEPTEMBER 6th - 15th - 2004
RETURN TO SEPTEMBER 15-17th - 2004
RETURN TO SEPTEMBER 18th-26th - 2004
RETURN TO SEPTEMBER 27th - 29th - 2004
RETURN TO SEPTEMBER 30th-OCTOBER 2nd 2004
RETURN TO OCTOBER 3rd - 7th, 2004
RETURN TO OCTOBER 7th-8th
RETURN TO OCTOBER 9th - 15th
RETURN TO OCTOBER 16th-18th
------------------------------------------------------



Email: beaudodson @ usawx.com (remove spaces to email)