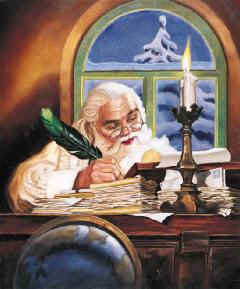 December 16th-31st


December 16th

It is time
Every path has led to this road
There can be no triumph without loss
No victory without suffering
No FREEDOM without sacrifice


"As difficult as it seems, you can be sure of this: At the core of the heart, you have the power to move beyond the old
issues that are still hindering your freedom. The hardest things—the ones that push you up against your limits—are the
very things you need to address to make a quantum leap into a fresh inner and outer life."
Howard Martin


A New Chapter...A New Beginning

Today I went to visit a new area of the city. There were lots of shops and restaurants. Today Continued my exploring
of the great city of Boston!
So far so good, eventually though I will have to make a decision as to whether or not I will make a second visit to Boston.
A second visit would mean that I am serious about possibly moving here.
Some of you are asking me what I am doing, what has changed, has anything changed about me living in Toronto.
What is the status of my Visa?
It is a complicated issue right now with Canadian Immigration. Right now I am there, basically flying under the radar,
per say. I do not have my Visa. I need that Visa in order to live there. I need that Visa in order to work there. Right now
I am frozen. I can't work or go to school. I can't even technically be there legally.
Each time we cross the border we risk me being shut out of that country.
Like I said, it is complicated. We are way behind on getting me a Visa. There was a problem with getting all of the information
to our attorney. We have not even filed for the Visa at this time.
It is possible that we will file, by the beginning of January. It is then going to be another two to three weeks before we know if
it has been approved. The Visa would be a VISITOR Visa and would not grant me the right to actually live there or to
work there or to even go to school there. So again, to some degree I will be frozen.
David, Doug, Norman, and Myself FOUGHT a THREE year battle to set me free. That battle came at GREAT cost, physically,
emotionally, and financially.
Why did we fight so hard for my freedom why did we all risk so much?
Let me review for you some comments from the day after we won my freedom from the State of Alabama.
These are comment sent to me from some of you
----------------------------------------------
You my friend have a new lease on life...
Brett Bloomston

----------------------------------------------
A butterfly is now FREE

...Amen! to the Lord above.  I am so thankful for
those trials that comes our way cause at the end of every 
storm, a rainbow will appear and we'll appreciate 
life more than more you think.

And those voices of Angels singing and praying 
for this butterfly to be free, 
is now vividly FREE...

.....and so for you Beau, spread your wings and fly.
Erick

----------------------------------------------
Hi Beau,
The freedom you gained this week is still on my mind. Earlier, I saw a beautiful monarch butterfly, stately
and regal looking, floating by me in an open field near Kingston where I was hiking. He was totally
determined and self-assured in his manner as he winged his way to his Mexican over-wintering grounds;
I immediately named him Beau. May your new wings of freedom carry you on your journey and to a
destination you have never been to before - just as the monarch is making this migratory trip for the first
time. Have wonderful trips, both of you, Beau and the monarch.
Dave
----------------------------------------------
Beau, 

Since Friday's triumph, I have given a lot of thought to the 
meaning of FREEDOM. 

When I first met you, your life was constrained within a dark 
place devoid of family, growth and spirit.  It was heart breaking 
to see you waning away in that environment.  

You were a caterpillar locked inside a cocoon.

Slowly, you started to emerge from that cocoon – to see your family 
again – to allow yourself to have some fun – to set goals – to DREAM.  A beautiful 
butterfly emerged from its cocoon and spread its wings for the first time – AND FLY! 

But this butterfly was restrained within a jar – continuously flying
into the glass walls that were its prison – able to see the beauty of the world around it – 
but never able to fully experience its wonder.  
Erick conveyed this image to me before we left for Atlanta.  He said that his prayers 
would be with us on Friday hoping that we would smash that jar – forever. 

Friday morning was like a dream – we all awoke to find broken pieces of glass 
everywhere.  The butterfly soared into a meadow of endless flowers and DREAMS. 

This is FREEDOM – the power to act or speak or think without externally 
imposed restraints. 

DREAM BEAUTIFUL DREAMS, BEAU! 

David

----------------------------------------------
And so it goes, line after line all about my FREEDOM.
And so now I want to be free...

I want to take those steps that will help me move forward in life.

Steps that will help me be everything that I want to be, for myself and for others.
When I was handed my freedom, on September 6th, 2003 I had no idea what would happen to me next. It was impossible to know what direction I would go. I tried to figure it out. I wrote down my goals and it all sounded great. At least on paper.
But when you are set free in life, after you have been a prisoner for so long, you really can't imagine what happens to your soul inside. The thing that you have longed for, what seems like forever, you now have. There is great joy, splashes of joy, realizations of freedom, that you experience. Those splashes, they come at no set time, they just come, sometimes while walking down the street, sometimes while eating at a restaurant, and sometimes while you are waiting to fall asleep at night.
You just smile, for no other reason, than because you know you are free. It is the most wonderful feeling inside. It is hard for most people to understand what that feels like, because they have never been a prisoner to something. I now have great compassion for those people in other countries that are held in bondage by dictators, by rulers, who won't allow them to be free. I have compassion for them, because I know they have something inside of them that has been bottled up. Something so natural it is or should be something that is as given as breathing air itself. It is the freedom to express, the freedom to speak and the freedom to be whatever you want to be.
And so now I have that freedom. A gift from David, Doug, Norman, Erick, Brett, Kristy, My Family and all My Friends who stood by me and fought to see this day. A gift from God Himself.
It is this journey, this pathway of freedom that I am now on. That you each read about daily through my online journal.
I have waited for so long, dreamed forever, and waited for these days!
There were so many tears, so many sleepless nights, waiting waiting waiting for that second chance. Now I have that chance and now I have to ask myself what am I going to do with it?
Brett Bloomston said "you have a new lease on life" Now dammit I have to act like I have a new lease on life.

The hardest thing for me to do was to tell my friend, my brother David "I am going to Boston"
Why?
Because it meant that I was going to wade out into the deep end of the pool. Away from the security of my house in Toronto, away from Doug, away from Norman, away from even David. It meant that I was going to "gasp" actually try to fly! :)
It meant I was going to explore a world of my own choosing, a world I have never seen before. It meant that I was saying "I AM FREE" watch me FLY.
And so it is, that I have made the decision that I will not live in Toronto or Canada. But I will live in my homeland - America. So I can be free, so I can be those things that we fought SO FREAKIN HARD FOR THE PAST THREE YEARS.
It might mean that, wherever I move, that I won't know a soul, it will mean that I won't have Doug or David or Norman or anyone else within reach. But I will have my spirit, my desire to succeed, and those tools that David has given to me. Those paint brushes. Let me use them. Quit holding my hand. Quit trying ot make decisions for me. Let me be free now.
It means that I will be doing EVERYTHING that EACH OF YOU have told me to do. TO LIVE - to get on with my life, to make some decisions, and to walk down a pathway of my choosing.
I know that for my family it will at first bring some sadness. Because they have met my friends in Toronto, they have seen the happiness that Toronto has brought into my life. But what they fail to see and understand is that my life reads like a book. There are many chapters, many beginnings, and many endings. It is a story of growth - a story of much happiness and much sorrow. A beautiful sadness as I like to call it. A pool of many colors but that have all led to where we are today.
And so I have to assure my family that the decisions I am making are based on what is best for me. What I need to move forward in life - what I need to do to be me.
That very thing that each of you, has wished for me, for so very long.
This is where you have all wanted me to go. A place where I can be me. Where I can be free, to work, to go to school, to explore, to bring happiness into my life and those around me.
It will be the hardest decision I have had to make and yet the easiest.
So I ask for your blessing...as I start a new chapter in my life.
For now I have to decide what to do with the freedom that has been given to me!
This won't happen tomorrow or next month, but rather it will be an ongoing process.
When will I move? I have no idea, it will be months down the road. But that day will come.
Where will I move? I have no idea, but I will move :) It is exploring these cities, that I am visiting, that will make my decision. In the end I will let fate take me down an unknown path.
Sincerely - may my freedom be used to set others free
- Beau
-------------------------------------------------------------------------------------------------------

Hi everyone
Well a long day, long mostly because I didn't sleep well last night. So I am running on empty here :)
Had a good day, met with a coin collector this morning and bought four nice rainbow colored Morgan Dollars. :) My favorite American Coin!!!!
I met with the Red Cross this afternoon at 2 p.m. Met a nice lady named Jennifer. She talked to me about all of the different disaster services that they have available in the Boston and Greater Boston region. She gave me a lot of information to take home with me.
It seems that they have a lot going on and a number of things that would be of interest to me. So I shall check into all of this and keep it as something I might be interested in doing or working with.
After that I went to eat dinner and now I am back here at the hotel. TIRED TIRED TIRED! So I am going to try and go to bed early tonight.
David is in Japan, everyone else is back at home now. I guess mother is getting ready for her big airplane ride to New York City.
So very nice and exciting. Can't wait to see the Big Apple all decked out for Christmas. Should be a nice trip.
I will be back in Illinois on the 22nd, late that night. I will be staying at the Fox Briar Inn and will leave back for Toronto on the morning of the 30th.
So that is the scoop...for today at least!
Hope everyone is taking care of themselves with all of this flu that is going around.
Stay safe and warm everyone.
December 17, 2003
Cloudy day outside and rain is on the way for Boston. :) No snow, just rain! I guess this might melt
what is left from the last storm.
I am heading for New York City tomorrow.
more later...
OK, back from exploring :)
Went to the Boston Aquarium, which was fun. They have a lot of penguins there, seals, sea otters, turtles,
sharks, and a thousand different kinds of fish! :)
It is located right here on the Harbor Front, by the hotel I am staying at.

Where's MY DINNER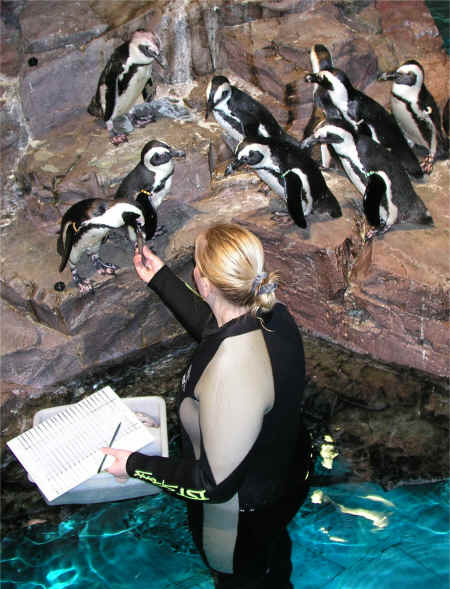 Oh there it is :)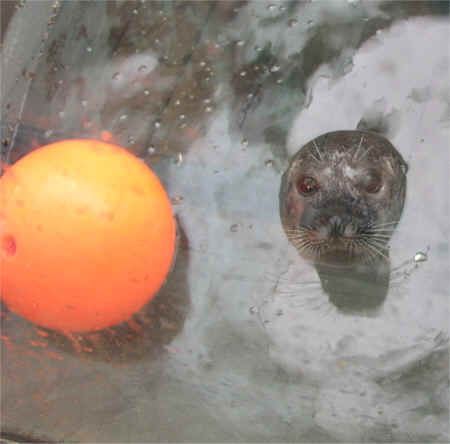 Watch you looking at?

Mating Squid...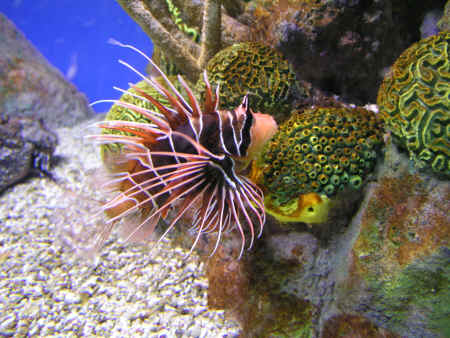 Beautiful...Salt Water Fish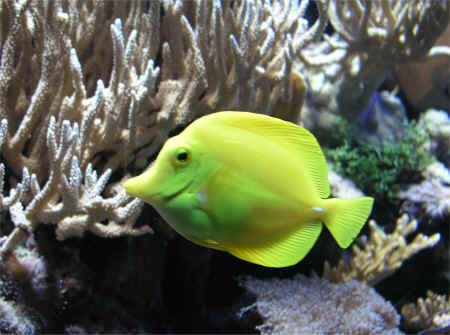 Seas Star



Jelly Fish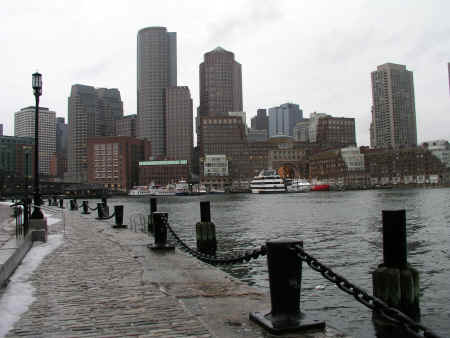 Boston from the Harbor Front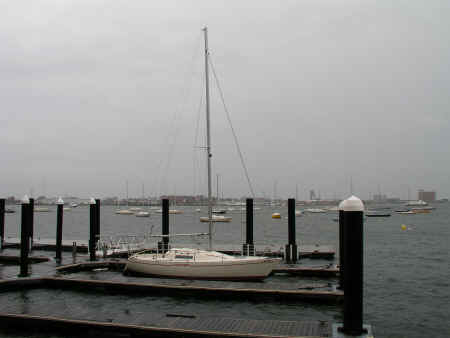 Boston Harbor - boats everywhere. I love it.

OK, well that is the adventure for today. I am tired and stressed, so I am going to try and go to bed early tonight. Tomorrow is the train ride to New York City.
It will be a fun day. My mother is flying in from Illinois, to meet me in the Big Apple. Then David and Doug are coming on Friday. We are going to see the Nutcracker on Saturday Night and then Lord Of The Rings Movie on Sunday.
Should be a good weekend, although some rain is in the forecast. Maybe it will snow! :)
Could be a dusting of snow to a quick inch of snow tonight across portions of West Kentucky and Southern Illinois. :)
Thursday, December 18, 2003
Leaving this morning on a train for New York City.
- NEW YORK CITY -
I have arrived safely in the Big Apple!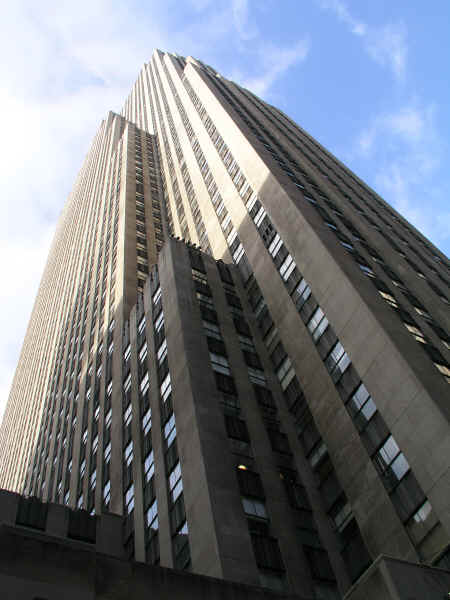 This city is like a giant monster, it is constantly changing, everything is in motion
the buildings they TOWER skyward...as if they are rockets heading for the moon!!!
It is a sea of people, there are lights everywhere, buildings they come alive with color
and shimmer
the people they hustle and bustle in every direction, coming and going, to and from,
a horizon of faces made up of every color, every shape, every size! They just keep
coming! From where, one wonders!



the line up...to get a taxi!
It is by every stretch of the imagination another world, set apart from any city I have ever been in!
You sense that people hate it, but yet love every minute of it.
It is almost like a game, getting across the street, hailing a taxi cab,
standing in line to get food, all of it, like some action video game. But it's not it's all real!!!
Rockefeller Square is Christmas City Center here in the Big Apple.
Christmas Trees...lit up like Santa himself decorated them, Angels stand with trumpets as if they are
singing a song that can only be heard by the children that are standing and dancing around
with smiles on their faces, gazing up in wonderment at the giant Toy Soldiers, who themselves are
trumpeting the arrival of Christmas!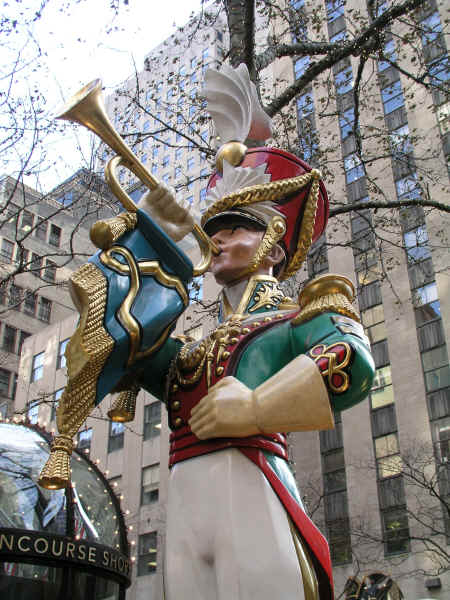 Yes indeed, this IS NEW YORK CITY!!!!!

Ahhhh but wait, I forgot in all the excitement to tell you about the train ride over here! :)

Trains, Trains, Trains, there has always, in my heart at least, been something magical about trains.

Perhaps it is the soothing sound, the clank-e-ty clank-e-ty noise that they make on the rails?

Perhaps it is just watching the world pass by your window, little towns, big cities, lakes and rivers!

All passing you by - in but a blurrrrrr.
The ride between Boston and New York City takes you into Rhode Island and Connecticut. Beautiful ocean-scapes lined with little fishing towns and villages. You look out your window and you see pier after pier, lined with little boats. Covered in white tarps for the winter. And the houses, the houses are just what you would expect for small New England towns. Weathered and worn, but sturdy and standing.
Those train rides are few and far between, but they are always - hmmm magical!

OK, WELL the plans for the weekend? Mother is going to a spa tomorrow morning, then not sure what we are doing. We will decide that as we go! Statue of Liberty? Times Square? Both? :) We are going to see The Lord of the Rings - "Return of the King" on Saturday Morning then the Nutcracker on Saturday Night. And a thousand other things in between now and Monday Afternoon!
It will be fun! That is for sure!
My friends David, Doug, Erick, Andrew, and Dru are all heading down to the city here. :) So we will have a lot of company!!!!!

OH AND BY THE WAY :)
To clarify - my GOALS have NOT changed - it is just where those goals will be carried out that has changed! I think some people thought that since I might not live in Toronto that I have totally different goals. That is not the case, my goals remain unchanged! I know some are worried. I worry about myself as well. There have been a lot of changes. There have been a lot of emotions over the past few months. This isn't any more easy for me than it is for anyone else. I just need every ones support - I am moving forward. That is what is important.
-----------------------------------------------------------------------------------
MOTHER HAS ARRIVED SAFELY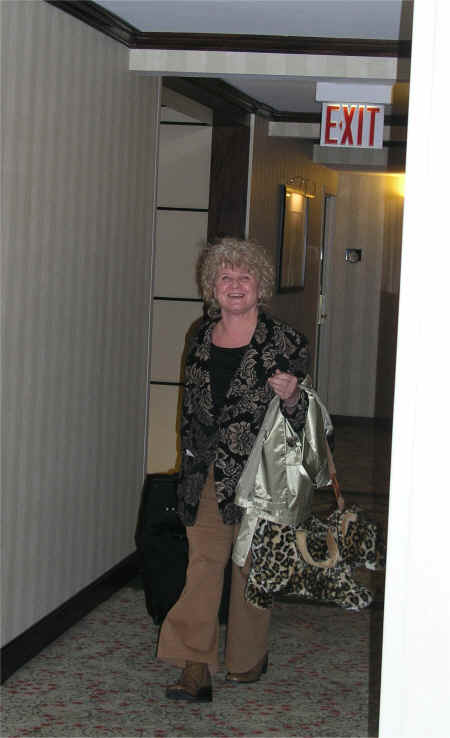 Mother arriving :) from her
flight from St Louis
The plane was about an hour late. They had a few problems :) Nothing major though! She did make it and we stayed about five minutes at the hotel and OFF we went! We had places to go, things to do, people to see, or so they say in this city.

Mother in Time Square, New York City!!!
Mother called grandmother from Time Square not sure grandmother knew exactly what that meant, but I have a feeling she knows where it is!
Mother was having fun, we were both in TOTAL AWE at the size of everything. THOUSANDS of lights, whole buildings just LIT UP!!!! It was INCREDIBLE!!! AND REALLY THERE ARE NO WORDS! TIME SQUARE - MOTHER - TAKES ON A LIFE OF ITS OWN!

Mother at the GIANT TOYS R US Store!
They have a Ferris Wheel inside the store!!!



GIANT T-Rex - LIFE-SIZE It comes to life and moves and
roars! Tyler would love it!!!!
SO YEAH OK, WE FOUND A HUGE TOY STORE! RIGHT IN TIME SQUARE. IT WAS FOUR STORIES TALL! THEY HAD HUGE DISPLAYS OF LEGO BLOCKS. THEY HAD BUILDINGS AND PEOPLE MADE OUT OF LEGO'S!! THEY HAD AN ENTIRE BARBIE LAND (DANIELLE MY NIECE WOULD HAVE PASSED OUT)
TYLER WOULD HAVE FREAKED AT THE JURASSIC PARK DISPLAY! THIS WAS A LIFE SIZE T-REX THAT ROOOOAAAARRRREEEDDD TO LIFE! IT WAS SOMETHING TO SEE.
MOTHER AND I JUST WALKED AROUND, WITH SMILES ON OUR FACES, JUST LAUGHING AT EVERYTHING THAT WAS GOING ON. PEOPLE WERE JUST, WELL YOU COULD SEE IT IN THEIR EYES, ADULTS WERE LIKE LITTLE KIDS IN THAT STORE! AMAZING!

ROAR!!!!! (But hey I'm not scared)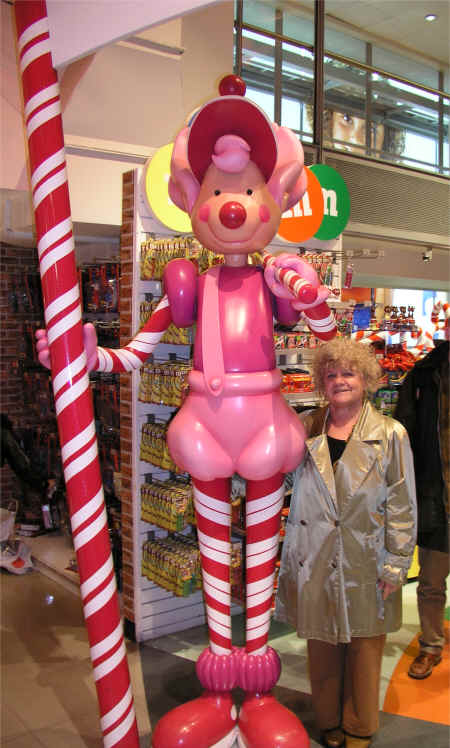 Candyland!!!



BROADWAY!!!! HOW COULD YOU MISS IT???
THERE WERE SO MANY PLAYS ON BROADWAY! MAMA MIA, LION KING, AND ON AND ON AND ON!
WE JUST WALKED AROUND EVERYWHERE! STARING UPWARDS AND GAZING AROUND - GAWKING AT IT ALL!!!!


Mother and I ate at a restaurant called "The View" It was 48
stories high in one of the buildings near Time Square. The
view was great and so was the food!!! Mother had a great time.
This is the view from one of the windows. The restaurant
revolved, so you could see the whole city!!!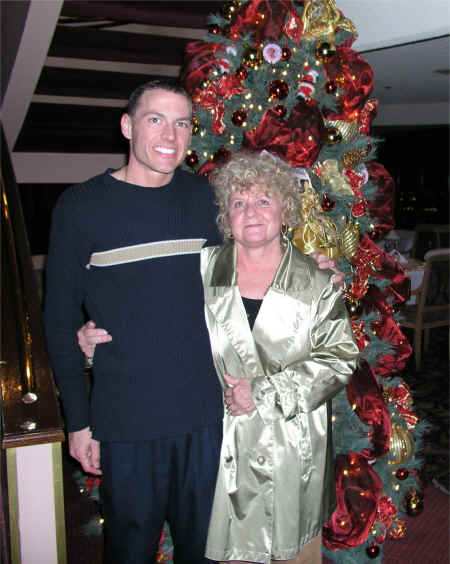 Mother and me :) At The View Restaurant -
high above New York City!!!!


Mother in the elevator, going down from the restaurant!



Mother wanted me to tell everyone this is how she gets around
New York City :) wink wink

Mother on BROADWAY!!!!!

Radio City Music Hall :)

Mother and I standing in front of the HUGE Christmas Tree
located in Rockefeller Center!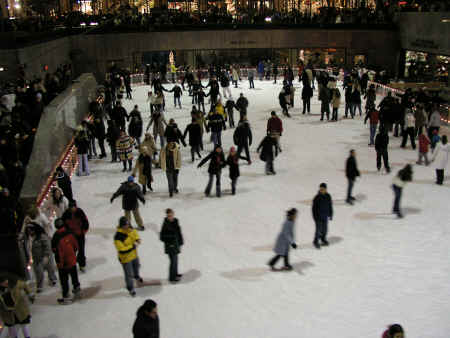 Ice Skating below the Rockefeller Center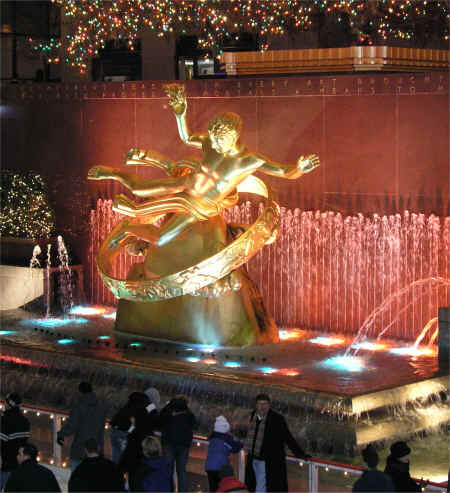 Rockefeller Center - Christmas Decorations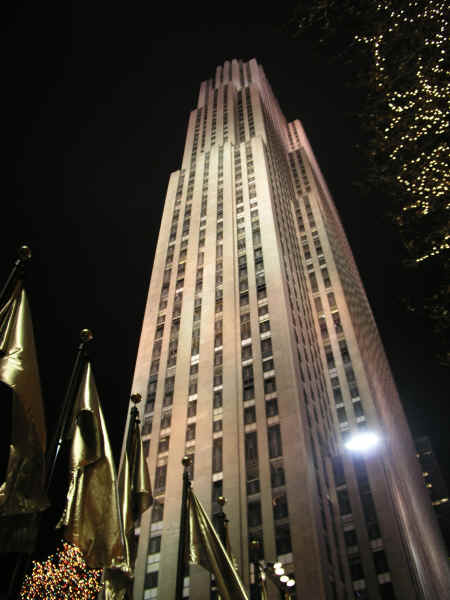 Rockefeller Center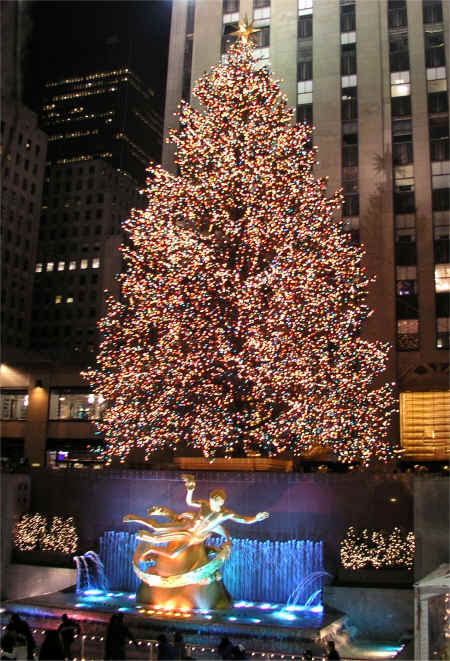 Rockefeller Center Decorations
Mother Celebrating Christmas In New York City-2003


WOWOWOWOWOWOWOWOWOWOWOW SO MANY LIGHTS!!!!!

Mother and I took a carriage ride through the Rockefeller Center area

A BEAUTIFUL ENDING - TO A BEAUTIFUL NIGHT IN NEW YORK CITY!!!!

Rockefeller Center is amazing in the day and at night. Just hundreds of people, looking at all the beautiful Christmas Lights and Ice Skaters and Music :) and well just about everything else you can imagine!
WE ARE HAVING A BLAST! MOTHER AND I GOT LOST GOING BACK TO THE HOTEL, WE WALKED BY IT TWICE! OH WELL, WE ARE JUST LOST IN A CITY THIS BIG!!!! IT IS HUGE - HUGE - HUGE!
Tomorrow Morning mother is going to the spa. She will have fun there. A nice break for her.
Otherwise...who knows what adventures we will find!
I will post pics when I have time!
Everyone else is arriving tomorrow throughout the day!
Friday, December 19, 2003
GOOD MORNING NEW YORK CITY!!!!
What else can you say!
The sun is rising over the city now, the streets are already filled with taxis and cars!
Oh so a couple of pictures I didn't get in last night :)

This is a GIANT...Ferris Wheel inside of the
Toys-R-Us Store! Can you imagine?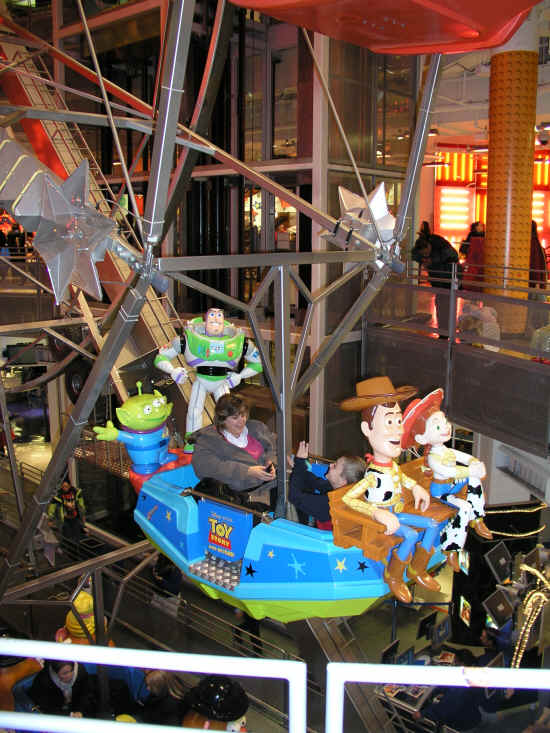 People riding the Ferris Wheel - inside
the store!




This LIFE-SIZE man, and child, and Christmas
Tree is made out of LEGO BLOCKS!!!!!!!!!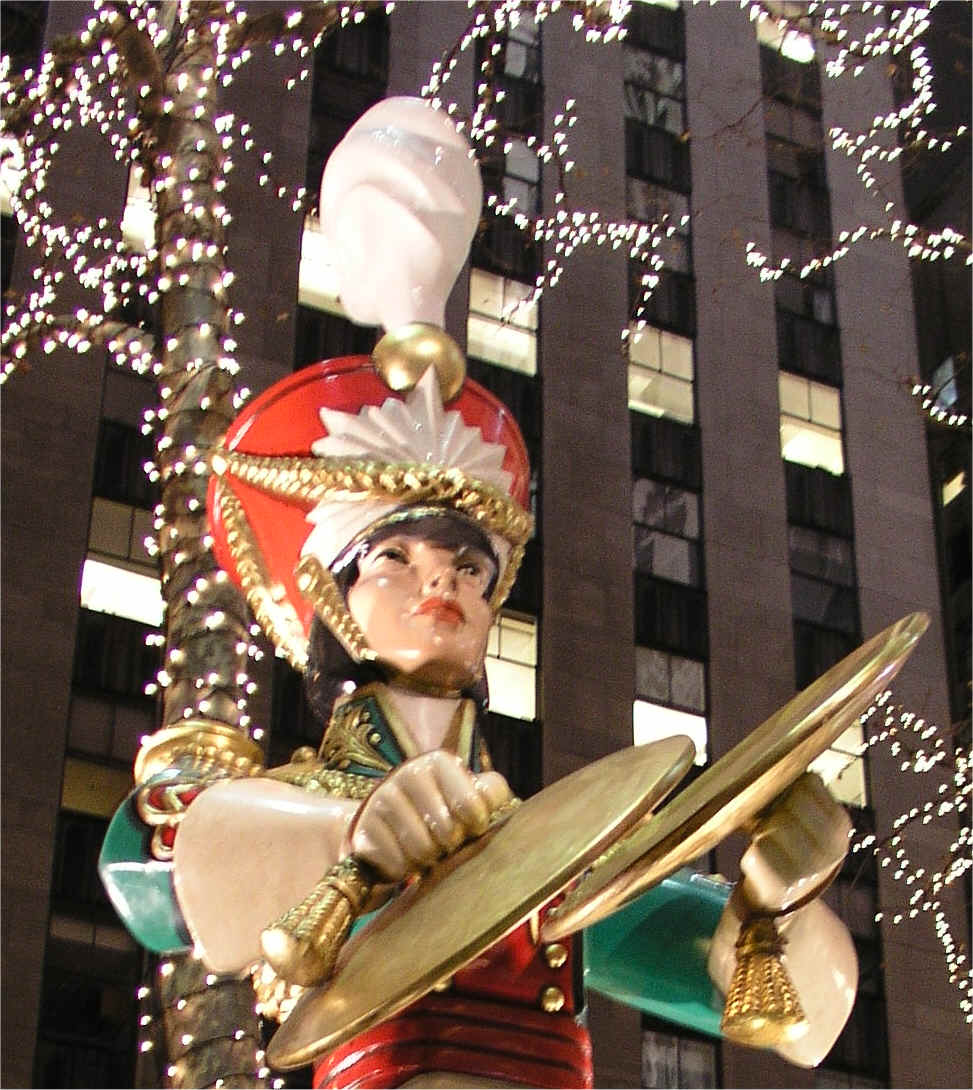 HAPPY HOLIDAYS FROM NEW YORK CITY!

OK, mother has been at the SPA ALL DAY LONG :) I thought she should have been back by now.
I called and she is still there. So, I guess she is doing just fine!
I have been out exploring and waiting on everyone to arrive.

This truck was carrying a statue - apparently for one of the local parks.
This statue, on top of the truck, is of a group of workmen. I believe the
original photograph is from the 1920s.

Another shot

--------------------------------------------------------------------------------
CHANCES FOR A WHITE CHRISTMAS? Kentucky and Illinois?
For those wanting a White Christmas, back home in Kentucky and Illinois, it appears right now that the next
storm system will bring rain.

HOWEVER, IF it were to track further SOUTH and EAST then there would be a chance for snow. So it is
something worth watching! For those interested.

The odds right now favor rain, but we all know how this can change, especially this time of the year.
--------------------------------------------------------------------------------
Evening:
Doug and Erick have arrived from Toronto, David has arrived from Japan, and mother is back from the Spa!
So I believe we are actually making some progress here in the Big Apple!
Now, what are we doing? That has yet to be decided!
-----
Back in from eating out and walking around the city.
Everyone has made it into the city now. So that is good news.

Mother and me at the restaurant - Italian food tonight.

David, Doug, Erick, and Mother

Walking around New York City - :)

Toy Soldiers fit for a king!

Erick at Radio City Music Hall


Erick, Mother, Doug, Andrew, Dru, and Me
in front of the big Christmas Tree in Rockefeller
Center!

It was a wonderful evening. Everyone had a great time. David is a bit jet lagged from flying in from Japan and I
think Doug and Erick have had a long day. Mother is wore out as well, from being at the spa all day!
Tomorrow we are going to see The Lord of the Rings Movie and The Nutcracker! Should be a fun day!
Saturday, December 20, 2003

The Lord of the Rings - Return of the King!
and
The Nutcracker!
So a busy day ahead of us!
This is the third part of the Trilogy, the Lord of the Rings. We are all anxious to see the final chapter.

White Christmas Update:
The latest computer models want to bringer colder air into the West KY and Southern IL area on Tuesday and
Wednesday. KEEP HOPE ALIVE on the chances for snow! :) This COULD be a close one.

Anyway back to New York City!
It will be hard to post pictures today, because it is going to be NON-STOP ACTION.
Mother is having A BLAST! The TIME OF HER LIFE! She just smiles all the time. She had so much fun at the Spa
and her hair looks GREAT. She had a 90 minute massage. I am pretty sure she enjoyed that.
Evening...
Hi Everyone :) It is almost 1 am and I am TIRED :) As you can imagine!
Lord of the Rings "Return of the King" was AWESOME! We all loved it. It was about 3 1/2 hours long, but well
worth seeing. I don't have any pictures of course. because well it was a movie!


Lord of the Rings

Today was great, from start to finish! After the movie we had to rush and get ready to go see the Nutcracker. They didn't really allow photographs, but I did get one or two :)


THE NUTCRACKER - LINCOLN CENTER, NEW YORK CITY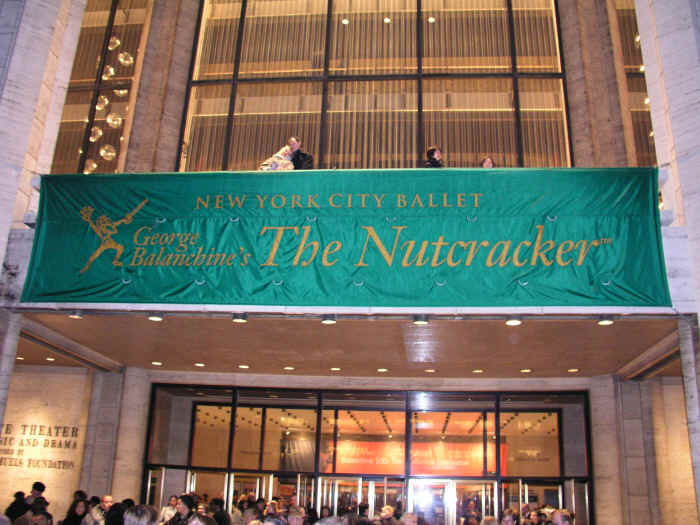 The Lincoln Center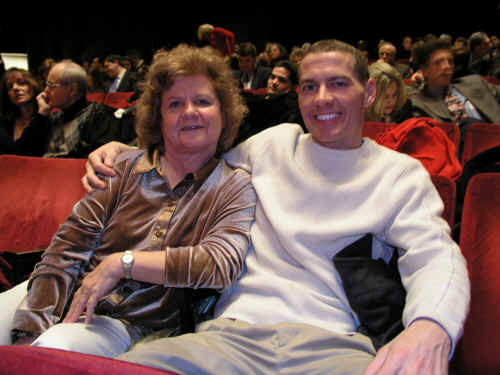 Mother and I inside the Lincoln Theatre during intermission. The
Nutcracker


The Nutcracker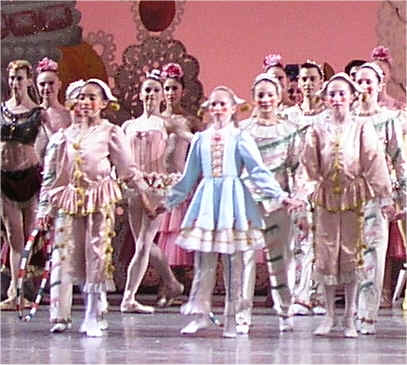 The Nutcracker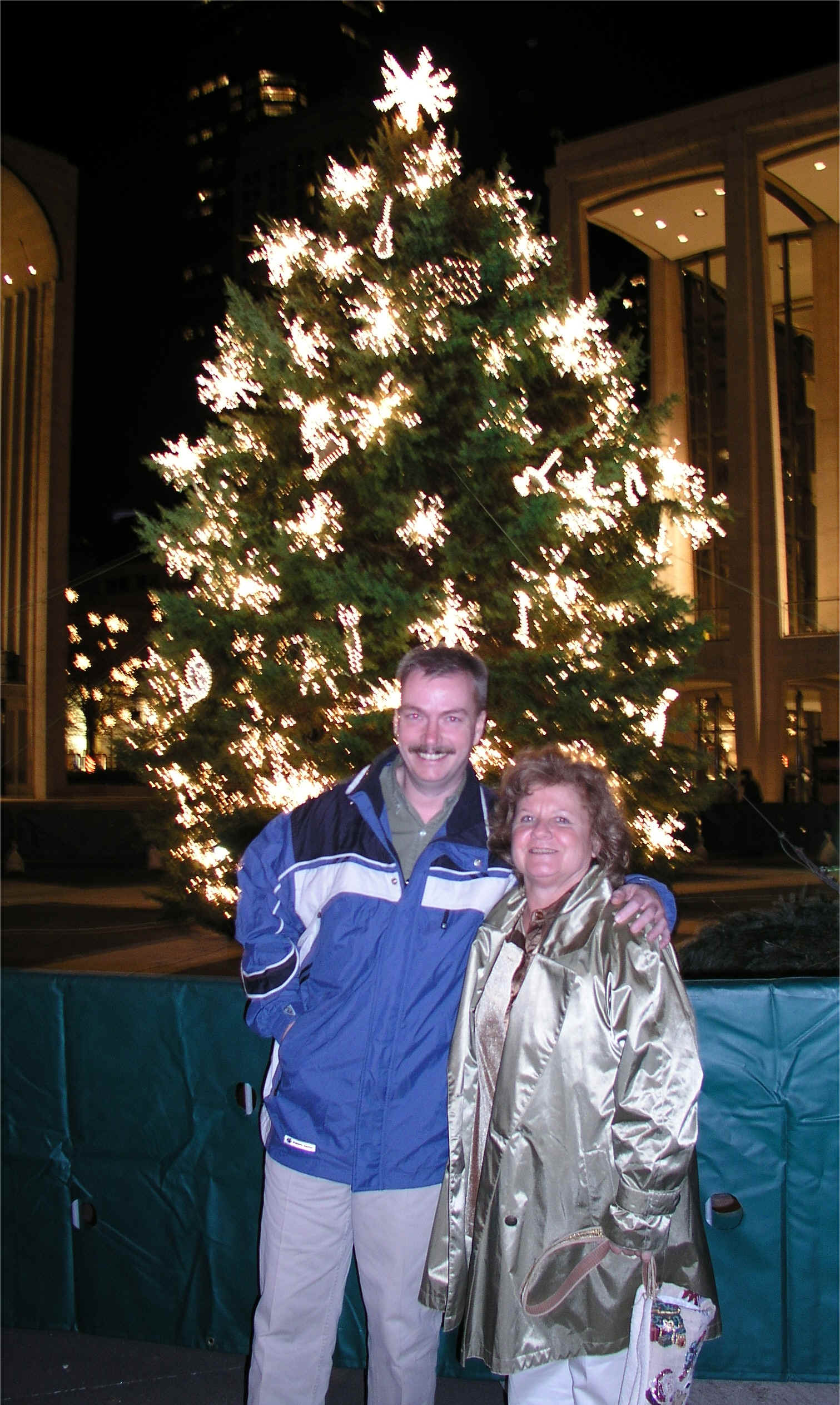 Mother and David outside the Lincoln Center

David, Mother, and me outside the Lincoln Center
New York City
Anyway, it is hard to put in words what today was like. Hmmm...it was just great being around all my friends and having mother here to see all of this. I think everyone is just enjoying each others company and loving every minute of it!

And the White Christmas Forecast Update
STILL looks like MAINLY rain, with a chance that it will change over to snow at the end. IT STILL APPEARS THAT THIS IS MAINLY A WET STORM SYSTEM on Tuesday and Wednesday. But of course never give up hope, but I am sticking with mainly rain on those days, changing to snow at the end. It will be very difficult to get any real accumulation with a system like this.
Sunday, December 21, 2003
Morning everyone :)
Going to go shopping today, mother has a few gifts that she needs to purchase for Santa Clause, at least that
is what she said.
YAWN, I could sleep a couple more hours, buttttttttttt I guess I will have to get going here.

And the Morning White Christmas Update...the storm system for Tuesday
Nothing has changed, the forecast looks like rain, some heavy for this next storm system. It will likely change to some wet/light snow at the very end. But this continues to look like mainly a moderate rain event. Sorry about that :( Just can't seem to get enough cold air in there this year for a decent snowstorm. Maybe January will be better.
If you are going to travel it looks like a chance for snow and ice in portions of Northern Missouri into Northern Illinois, Michigan, and northwest of that area.
Further south thunderstorms are possible across portions of Southeast Missouri and Western Kentucky, Western Tennessee on Monday Night and Tuesday with the system.
So doesn't look good for a White Christmas in the Tri-State area. Sorry folks. :(

Ok I AM WORN OUT :)
I think we walked everywhere and then some! We went to Macys, Little Italy, SOHO, Central Park, and everywhere
in between.
Here are some photographs before I take a nap :)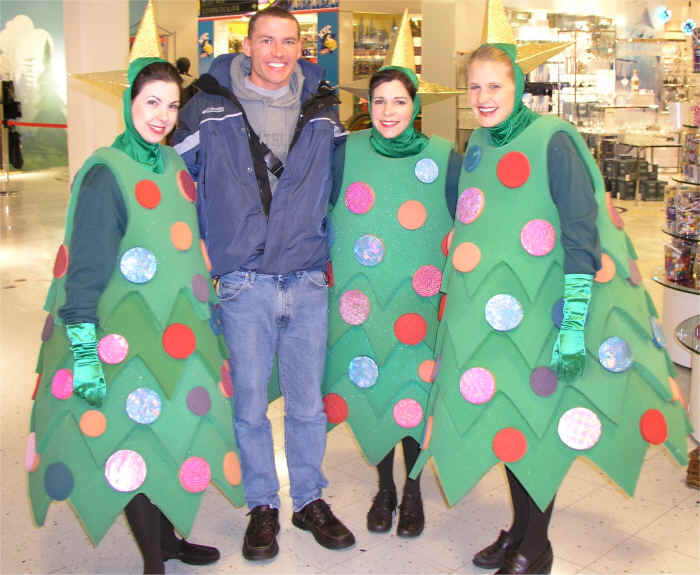 Macy's Christmas Tree Ladies

Macy's Santa

Mother at a cafe in SOHO, New York City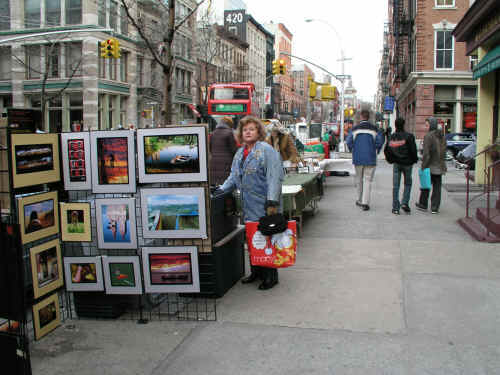 Mother shopping in SOHO

Fish market in Chinatown

Chinatown, New York City

Some shady looking guy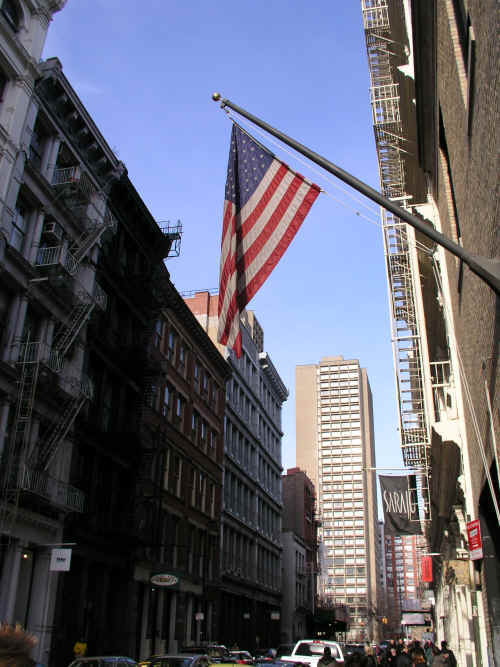 Old Glory, Standing Guard

One of many interesting buildings in the SOHO
area of the city.

Dru and Andrew - Central Park, NYC

Squirrel in Central Park
SUNDAY NIGHT
An AMAZING evening here in New York City
We had a blast eating out at a steak house.




Mother and me at the restaurant

David and Mother


Doug and Erick

Andrew and Dru

Dru up to something

Waiting and Mother :) I think she was in love

Mother and Doug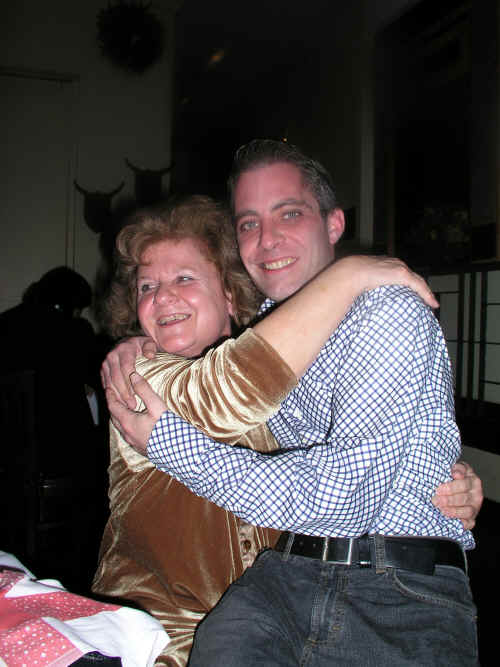 Mom and Doug...Dancing again



A happy night...in New York City
I am surrounded by the most amazing people, they are like family, they bring so much happiness into my life and
for my family!
It is all just simply amazing!
So, the photographs tell the story! A WONDERFUL NIGHT IN NEW YORK CITY!!! FRIENDS, FAMILY, FRIENDS = MEMORIES FOREVER!!! THANK YOU DAVID AND DOUG, ERICK., ANDREW, DRU, MOTHER for a VERY special
night!!!!
Monday, December 22, 2003

For those back in Illinois and Kentucky - it still looks like rain tonight and tomorrow, with a brief change to snow flurries or snow showers. Don't expect a White Christmas this year. There is a risk for an ice event towards New Years Eve. That is a LONG way off though, but there is some potential for a storm system around that time.

WHAT AN AMAZING DAY YESTERDAY WAS! I had so much fun.

WOW IS ALL I CAN SAY! LOOKING BACK UP AT THE PHOTOGRAPHS - THEY TELL IT ALL!!!!!
Today is going to be a long day, but it will be an adventure, as always!
So the plan is as follows:
8 a.m. head for a helicopter ride, over the city :) This is going to be AMAZING!
10 a.m. back to the downtown area, to finish some Christmas Shopping :) for Tyler
11:45 head for the airport
2:45 plane is supposed to take off
7:00 p.m. arrive in St Louis
11:30 p.m. arrive home
The nation is on this ORANGE alert, so everything is going to take longer. Security is very high in New York City,
anyway, so I am not sure how this changes anything. We expect to be at the airport longer than we would have been though.
Helicopter ride was great :)



Those yellow pouches are floatation devices, but here we are
getting ready to go up in the helicopter.

Mother and me, in the helicopter


Statue of Liberty


This city is HUGE HUGE HUGE!!! IT NEVER ENDS!

David in the copter :)

So we are leaving for the airport shortly, we should arrive in St Louis around 7 p.m. or so :) Depending on the
weather, rain is in the forecast.

Our Plane Home :) YAY

...St Louis
We are in St Louis now, arrived around 7 p.m. It is raining here and it is mild. Temperatures are in the 50s :) So Merry Christmas to that! It is supposed to get a bit colder.
I did hear from Kristy down in Alabama. Apparently Brett has a brand new baby :) boy!

CONGRATULATIONS BRETT! NICE CHRISTMAS PRESENT!
It was a great weekend, for that matter it has been a great few weeks. Boston was nice. I have to figure out now if
I want to make a second trip to that city. Right now that is the plan - a second trip.

David might go with me, we would go look at Real Estate. I would meet with the Red Cross for the second time
and we would go to the Capes.
Sigh, there are a lot of decisions to make. It is stressful but at the same time it is exciting. Just knowing that I will
be able to finally start over, get some stability going, find my way down that path.
There are a lot of goals that I have, most of you have read about them on the web-site. Nothing has really changed
with my goals.
There is a lot going on, some spoken and some goes unspoken. But I know that I have a great support network that is
cheering me on. I also know from life experience that everything has a purpose, everything has a reason. As hard as
that is to understand sometimes. I have learned though just to have faith and things will work out.
With all of that said, Doug was so happy when I emailed him with the news that I would be moving from Toronto. I
think he has known for a long time that my space was not in Toronto but elsewhere.
He also knows though that our paths are not going to be far apart. There are many adventures still ahead of us.
The same goes for David, who has told me that he wants me to get on with my life and fly.
So anyway, it is going to be a good week. Christmas is here! :) Where did the time go? This month has just, well
passed by so quickly.
Ack...ok well Christmas gifts to wrap, people to see, things to do! :)
Will update the page when I have time!
MERRY CHRISTMAS EVERYONE AND HAPPY HOLIDAYS!
This page is SOOOO LONG. I am going to go ahead and start a new one! It takes this page too long to load, for
those without high speed
SO CLICK HERE FOR DECEMBER 23rd-31st


------------------------------------------------------
------------------------------------------------------
RETURN TO HOME PAGE

RETURN TO AUGUST 1-17th
RETURN TO AUGUST 18th-31st
RETURN TO SEPTEMBER 1-9th
RETURN TO SEPTEMBER 10-30th
RETURN TO OCTOBER 1-15th
RETURN TO OCTOBER 15-31st
RETURN TO NOVEMBER 1-15th
RETURN TO NOVEMBER 16th
RETURN TO NOVEMBER 17-30th
RETURN TO DECEMBER 1st-15th

------------------------------------------------------
------------------------------------------------------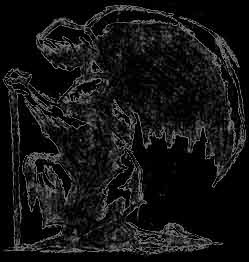 Derek Dodson
Beau Dodson