Redemption
April Continues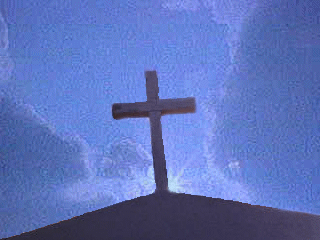 So yeppers, I am in Paducah, Kentucky now! HOME :) And I am very happy. I feel motivated. I am moving in the right direction, a direction we have waited for a long time to come.
I have made an appointment with a counselor on Wednesday. I have to see a medical doctor on Thursday for a full check up. I have an eye appointment on Friday. :) ALL very good things.
Waiting to hear from Cal on the weather radio program idea for May. Hopefully everything will work out.
I have been to the National Weather Service this morning touching base with them, letting them know I am back in town, and seeing if they need more tornado books. They should not have to pay for those of course.
I have other things lined up, when I am ready.
I will start looking for houses next week. I have some financial issues to work through first then we can move forward.
Paul is here with me, and it is raining today. I feel motivated again FINALLY! :) Thank Goodness! I want to start anew now and stay on track. My family supports me and that is important.
David is heading back to Toronto this morning. I know he is sad to see me leave but happy to see me back home in Western Kentucky and Southern Illinois.
TOMORROW is CAMERA DAY! I PROMISE LOTS OF BEAUTIFUL FLOWER, TREE PHOTOS, FROM DOWN HERE! THEY ARE EVERYWHERE. EVERYWHERE! PURPLE, WHITE, PINK, RED, WOWOWOWOWOWOW PICTURES WILL BE COMING IF THE SUN EVER COMES OUT!!!!!
BIG BIG THANK YOU TO DOUG, ERICK, DAVID, NORMAN, DRU, ANDREW, AND KERI for getting me packed and on my way! I know it wasn't easy and others that are missing me, Shawn and everyone else! I know we will all see each other again!!!!!! Everyone hang in there, do good for yourselves and keep the SPIRIT alive!
BREAKING NEWS FROM THE SHADOW ANGEL FOUNDATION

(their slogan is "MAKING A DIFFERENCE")

NBC NEWS - PADUCAH, KENTUCKY is ON for our Weather Radio Program.
In memory and rememberance of the May 6th, 2003 Killer Tri-County Tornado, the Shadow Angel Foundation is donating 31 NOAA Weather Radios with special Antennas and booklets on severe weather from the National Weather Service in Paducah. The radios will be given away ONE per day during the month of May! :)
This will make the second major Shadow Angel Foundation Project. The first one being the tornado book of course.
Special thanks to Cal for working with News Channel Six to get this program stamped and approved. And special thanks to David for helping me deal with the weather radio company and negotiate.
This is all GREAT News and I am very proud of this new program we have running!!!!! Good Stuff!
News Channel Six Web Site Click Here

NOAA Weather Radios that we will give away CLICK HERE
ALSO BREAKING NEWS FROM THE SHADOW ANGEL FOUNDATION.
An additional check for $15,000 has been donated to the Disaster Recovery Group in Massac Countythis money will go directly to the tornado victims! This makes total donations from the book of $30,000 and total donations in excess of $60,000 TOTAL!
GOOD NEWS!

Tuesday, April 13, 2004 SPRING?????
IT IS SNOWING, YES SNOWING, JUST A FEW MILES EAST OF HERE! IT IS DRIFTING THIS WAY, BUT I DON'T THINK IT WILL MAKE IT HERE. CAN YOU BELIEVE THAT?????? VERY VERY VERY VERY VERY RARE FOR IT TO SNOW HERE THIS TIME OF THE YEAR. I HAVE NEVER SEEN THAT HAPPEN BEFORE!
DEENA JUST CALLED AND SAID THEY HAD OVER AN INCH DOWN THERE IN MAYFIELD! THE SNOWFLAKES WERE HUGE. LIKE THE SIZE OF QUARTERS. NEVER BEFORE SEEN ANYTHING LIKE THIS! NOT THIS LATE IN THE YEAR! AMAZING WEATHER!
WISH I WOULD HAVE BEEN DOWN THERE TO SEE THE SNOW. RADAR SHOWS IT JUST EAST OF ME!!!!! WOW!
BREAKING NEWS.

PRESIDENT BUSH TO ADDRESS THE NATION TONIGHT AT 8:30 p.m. EDT
Things are going well here in Paducah. I am gaining some weight back YAY :) I am getting into a motivated mood. I still have some slow starts from time to time, and sometimes I am having anxiety attacks, but I guess that is normal with everything going on. I have started looking or driving by a few houses that I might want to live in. So that has been fun! David and I did that on Sunday and then again on Monday. I also did that with Paul. So that has been exciting. I spent a little time with my grandmother and mother last night. Just long enough to get my mail and say hello and talk to grandmother about her driving a big truck and trying to get mother down there to her new house! :) I told grandmother she used to drive one on the farm and I didn't see any reason she couldn't drive one now! :)
She thought better though and just laughed. I think I need to get her some new flowers because she is out! :) So flowers will be coming soon!
David emailed me. He is busy and I think having "missing beau" feelings and I am having "missing David" feelings, but that also goes for Doug, Shawn, Erick, Dru, Andrew, Keri, Norman, and everyone else in my life. It sure is hard for a group of friends like this to go their own way. It is sad but good, you want to see someone move on, but yet you want to put them in a bottle and keep them on a shelf for yourself. It was not easy for me to leave all of my friends up in Canada.
We will make it though, hey we always do. We do out best and that is all we can do. I know that is what I am trying to do.
Wish the sun would come out because I want to go outside and take photographs of all the flowering trees. Maybe later today the sun will show its pretty face!
Starting Over and how that works
Well, you know in your mind you think that starting over is supposed to be a BIG event. But the reality is there are a lot of tears, a lot of people pulling you in different directions. You want to run back home to Toronto and you want to be with those that are hurting. But you know I have to do what is right for ME and I have to do what is best for ME and for my family. I have to take care of number one right now and I have to do that in order to be well again.
No matter how much these days may hurt those that I am away from, I hope that they really believe in their hearts that I am doing fine down here and that I have started a new life. A life that we have all waited on for so VERY VERY long. It is not easy on my end. I miss everyone and I wish sometimes that I was back in Toronto under the safety umbrella of those that have cared for me for so long.
I am doing good down here. I am doing the best I can and I am making it here. So be HAPPY for me and know that I will do good for myself. One day at a time.
Wednesday, April 14th
PICTURE DAY PICTURE DAY PICTURE DAY. BEAUTIFUL SUNSHINE - NOT A CLOUD IN THE SKY!
I AM HEADING OUT :)
I have an appointment tonight for the drug treatment program. I am meeting with a counselor, so good good on all of that! YAY :)
Good mood today, great great! I feel like I am on a nice roll.
I found an absolutely BEAUTIFUL house that I want, now we have to work out the details on how to purchase it! I am hoping it works out!!!!
More later and pics coming soon!
OK AS I PROMISED EVERYONE.
Paducah is a sea of flowers! Purples, reds, whites, pinks, BEAUTIFUL - they are on every corner - almost every single house. It is like running through the fields of Heaven! If there are streets in Heaven then they would be lined with these trees and flowers. God gave us these to brighten our moods after a long winter, after all the cloudy days! It is Gods way of saying "I am still here and here is Spring to prove it" Enjoy the photos! I took them to share with everyone!
It has been said that you can tell my mood by the number of photos on my web pages - sometimes that is true - sometimes not. It is certainly true today! I am smiling :)
There is a story here behind the Dogwood Tree and it goes like this:
THESE PHOTOS ARE A GIFT TO ALL OF YOU! :) ENJOY ENJOY AND SOAK THEM IN!

As a child I heard this tale,
Long ago during the days that Jesus
was here on earth in the form of man
there were many dogwood tree's.
The dogwood was comparable in
size to the oak tree and other
monarchs of the forest. Because of its
firmness and strength it was
selected as the timber for the cross,
but to be put to such a cruel use
greatly distressed the tree.




Sensing this, the crucified Jesus in his gentle
pity for the sorrow and suffering of
all said to it: "Because of your
sorrow and pity for My sufferings,
never again will the dogwood tree
grow large enough to be used as a cross
. Henceforth it will be slender, bent and twisted
and its blossoms will be in the form of a cross
two long and two short petals



.
In the center of the outer edge of
each petal there will be nail prints
brown with rust and stained with red
and in the center of the flower
will be a crown of thorns, and all who see
this will remember."

~ Author Unknown
AND NOW THE PHOTOS I TOOK THIS MORNING! INCLUDING THOSE ABOVE - BUT MANY MORE BELOW! I HOPE EACH OF YOU ENJOY THEM AS MUCH AS I DID TAKING THEM. IF YOU GET THE RED X THEN REMEMBER TO LET IT LOAD THEN HIT REFRESH AND IT SHOULD WORK FOR YOU.
ENJOY THEM! THIS IS WHAT PADUCAH LOOKS LIKE TODAY!!!

Dogwood trees, a couple :)

Flowers, Flowers, Flowers Everywhere

And God sprinkled the colors like salt and pepper

USA, Paducah, Kentucky!!!!

For us to enjoy they line the streets like a road fit for a king or queen

A tide of flowers rolls in


The Tulips are starting to break through
and ring out SPRING IS HERE SPRING
IS HERE!




Purple, yellow, purple, yellow, follow the yellow brick road




A purple flower monster creeps towards the sidewalk
waiting for its next victim

Dogwoods - IN FULL BLOOM!! WELCOME TO PADUCAH!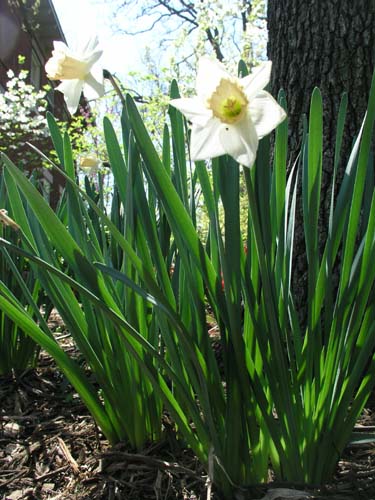 An Easter Flower Struts its stuff!!!!!!
Growing upward towards the SUN!

A tide of flowers rolls in and crashes ashore.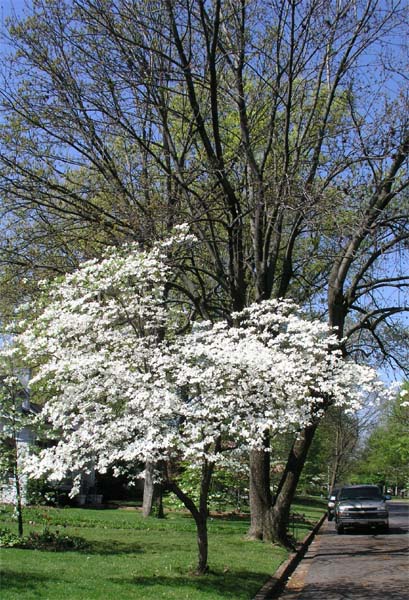 Dogwood stands PROUDLY announcing Spring!

WOW WOW WOW is all I can say!! BEAUTIFUL!!!!!




Pink Dogwoods!!! I love it I love it.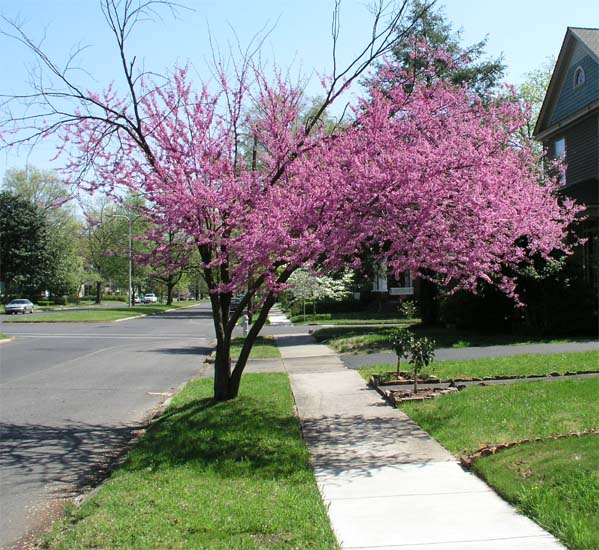 Beautiful Purple Flower Tree Stands Alone, waiting for someone to notice it

Where did this house go! :) I think the flower trees are taking over. :)
So yeah you can see from my web-site that I am in a happy mood! :) A lot of friends are being supportive and helping me get through some of these issues. I will get there. I have to be at my counselor tonight at 5 p.m.
I hope you enjoy the flowers!
Thursday
I went to see my medical Doctor today for a complete physical. He has put me on some new medications for my anxiety attacks and Nexium for my acid reflux problems and to heal the damage. So this is great. I am also making an appointment to see a psychiatrist in order to evaluate some of the issues that I have. I am not perfect and having someone who is a professional will help me work through some of the past events that have caused me trauma for so long. So yeppers I am doing GREAT down here and this is and was the RIGHT decision for me to come back home. :) Very mature decision I think! Thank you for those who do check on my daily, it is very important for me and keeps me on my toes. It is easy to just slow down, but I am pushing forward.
I spent the rest of the day getting my car fixed, normal 15,000 mile check up that I have to do for the warranty.
Then I spent the day with Chad looking at houses. I did not see many that I liked. Maybe one or two. I am in LOVE with one house - it is my dream house! It has EVERYTHING ACROSS THE BOARD that I want. I don't know if we can pull it off it is a lot of money but we will see. It is a beautiful house
Here is a photo of the outside

The front of Shadow Angels House

The back of Shadow Angels House
Ok well there it is.
It has a finished basement
It has an area for huge weather book collection, my CD collections, Record Collection

It has a nice kids room for when the kids come over and spend the night
It has a MEDIA ROOM, my DREAM DREAM ROOM - for computers and televisions sets for emergency times

It has a beautiful master bedroom
Guest bedroom
A room for Paul to call his space
It has a big basement for a large game room, pool table, video games, and everything
A pool that warms itself

An area for a hot tub, the closed in area

It has many other rooms, two kitchens! I don't know how many bathrooms!
It is a dream house! It has everything for everyone that would visit. Guest room, it has it all!
It is in a nice neighborhood.
We are working with Doug and David to negotiate how we can pull this off. I have my fingers crossed and trusting that if this is meant to be it will be.
I could see Shadow Angel Foundation doing its headquarters out of this place.
We have much to do
BREAKING NEWS..
CAL HAS EMAILED ME AND THE NOAA WEATHER RADIOS HAVE ARRIVED. I WILL BE MEETING WITH CAL NEXT WEEK TO PICK UP A FEW AND CHECK THEM OUT. I ALSO HAVE TO MEET WITH THE NATIONAL WEATHER SERVICE AND PUT TOGETHER SOME INFORMATION TO MAIL OUT WITH THE RADIOS.
THIS SHADOW ANGEL FOUNDATION PROGRAM WILL BEGIN IN MAY.
I AM GOING TO THE BANK TOMORROW AND SETTING UP A CHECKING ACCOUNT FOR THE FOUNDATION.
WE ARE MOVING FORWARD.! PACING OURSELVES! TAKING CARE OF ME FIRST BUT GETTING THERE. MORE LATER
OK NOW THE SHADOW ANGEL DREAM HOME
THERE ARE A TON TON OF PHOTOS THERE! I could not possibly post them all. But you get the idea.
I don't deserve anything like this. God has been good to me and I always give back always and I know that great things are going to come from my home my Shadow Angel Base! :) as I will call it!
Friday April 16th
Well a pretty active day around here :)
I met with the eye doctor this morning and he did an exam on my eyes. We decided I needed to stay out of my contacts for about two weeks and then come back and do another exam.
He believes he can get me fitted for contacts and glasses. He even tried a pair on me and I could see GREAT. But he thinks he can get me to 20/25 vision. That would be wonderful. He says my current prescriptions are all messed up. So that is nothing we did not know already! :) heh
I then met with Clyde Wills from the Metropolis Planet and we talked about the current book sales. We made the front page of the newspaper again, they also gave another check for $15,000 to the disaster relief organization. So that is great news! :) I will try to post a picture of the newspaper clipping. I don't have a scanner here.
We also discussed the possibility of an anniversary banquet for the community. Shane Parker is wanting to do that. I am not sure how that will work out but we shall see.
The book sales continue at a slower pace now. There are still several hundred left.
I then went to the National Weather Service. The NWS if putting together a packet of information for Cal and me to give out with the Weather Radio program. That will start in May! :) The packet will include information on tornadoes and severe thunderstorms.
While I was at the National Weather Service they asked me to speak at a community meeting on May 6th. The night of the killer tornado. They want me to talk about the tornado book, teddy bears, and so on.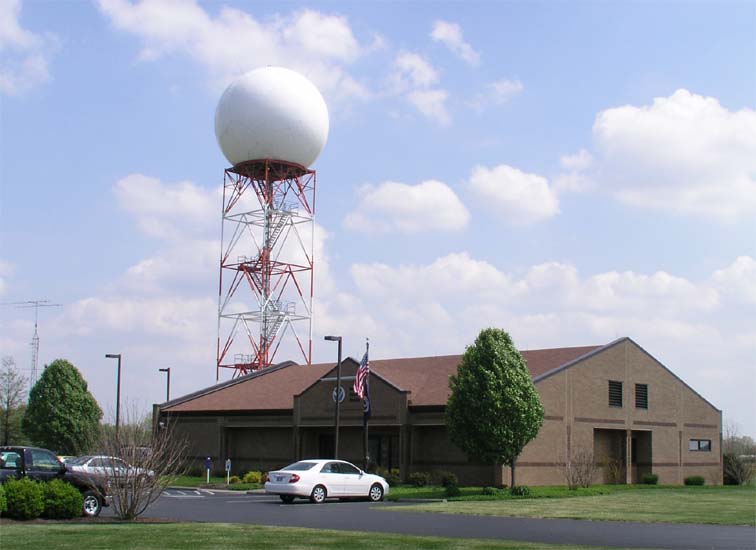 The National Weather Service. Doppler Radar behind the station.
This is where all the tornado and severe thunderstorm warnings are
issued. All of your forecasts as well!
So that went great! :) I am excited and the NWS is excited about the whole project!!! Cal is excited as well. This is going to be a great promo for Shadow Angels, the NWS, and News Channel Six.
I then went to the bank and opened up the bank account for the Shadow Angel Foundation! :) YAY We now have an official bank account. I put in 100 dollars and will send out an email for people that want to donate. One HUNDRED PERCENT of the money will go towards different charity events. Head Start, the tornado projects, and whatever else we come up with! :) We are good at that!!!!!
I am asking Norman to help me draft a letter - a fund raising letter.
I have hired a team of graphic designers to make a logo for Shadow Angel. We shall see how that goes! :)
SOOOOOO, I went out and bought some artwork for the new house - when we get a new house. :) I bought a superman flying with a USA Flag - it is awesome!!!!!! I love it!!! Not sure what room it will go in but we shall figure that out as we go
Here is a photo of it

Superman Flyingdone by a local artist after 9/11 - the guy didn't want
to sell it but he did!
I also picked up one more piece of art work, it is a Superman painting.
BREAKING NEWS. SMALL METEOR HITS WEST KENTUCKY
A SMALL METEOR JUST HIT JUST WEST OF PADUCAH, KENTUCKY. REPORTS FROM NUMEROUS PEOPLE THAT HOUSES SHOOK AND WINDOWS RATTLED. THERE WAS A LOUD BOOM - EXPLOSION NOISE. DOZENS OF PEOPLE ARE OUT LOOKING FOR THE IMPACT SITE. HARD TO SAY IF THEY WILL FIND IT. PRETTY WILD THOUGH!!!!! THE IMPACT WAS ABOUT 25 MILES FROM HERE WEST.
Saturday, April 17th
Things are going well and I am hanging in there today. Been a tough day, but that is ok, there will be those days. :) Nice day out/ It is warm, almost 80 degrees.

Sunday, April 18th
HOLY COW! :) IT COULD NOT BE MORE SUNNY OUTSIDE. .IT IS BEAUTIFUL BEAUTIFUL BEAUTIFUL!
I FEEL SOME PICTURES COMING ON! :)
WOWOWOWOWOW The sun is just shining so brightly, the sky could not be more blue! It is a Spring day to enjoy that is for sure! I am going to grab my camera and try to find something to represent the day. Maybe I will take Cheetah out for a cameo appearance. She has not been online for awhile! :)
Have a Happy Sunday Everyone! :)
Ok well I took lots of picture today! We better start a new page, what do you think????
I hope you enjoy the photographs and they bring a smile to your face! :) Cheetah was a good sport today! ;)
NEXT PAGE OF THE JOURNEY CLICK HERE

------------------------------------------------------
------------------------------------------------------
RETURN TO HOME PAGE

RETURN TO AUGUST 1-17th
RETURN TO AUGUST 18th-31st
RETURN TO SEPTEMBER 1-9th
RETURN TO SEPTEMBER 10-30th
RETURN TO OCTOBER 1-15th
RETURN TO OCTOBER 15-31st
RETURN TO NOVEMBER 1-15th
RETURN TO NOVEMBER 16th
RETURN TO NOVEMBER 17-30th
RETURN TO DECEMBER 1st-15th
RETURN TO DECEMBER 16th-22nd
RETURN TO DECEMBER 23rd-31st
RETURN TO JANUARY 1st-8th
RETURN TO JANUARY 9th-26th
RETURN TO JANUARY 26th-31st
RETURN TO FEBRUARY
RETURN TO MARCH 1st-9th
Return TO March 10th-27th
Return TO March 28th-30th
RETURN TO APRIL 1-11th
------------------------------------------------------

Email beaudodson @ usawx.com (remove spaces)