NAME:
BEAU
Location: Paducah, KY

---

WEATHER GALLERY

This is my little space, my little world, my thoughts, my dreams, my happiness, my sorrows, my

---

laughter, my tears, my life as it was yesterday, is today, and will be tomorrow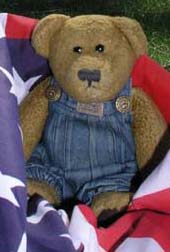 Friday May 04, 2007
We made it home. Yeesh I never realize how big those photos are until I get on my big computer. They always look so small on the lap-top. Prob take forever to download on slow connections. I should try to remember to make them smaller :)

We had a great trip home. Seemed like it took longer to get back than it took to get down there! Maybe it is always that way? I don't know.

Warm and muggy here in Paducah. Scattered storms through the weekend. Could be an isolated severe event. I am not overly excited about any of it. The big potential is out west in the Central Plains. They can keep it. Just bring us the rain. We need it.
Well I posted this before and I will post it again :)

http://www.theinterviewwithgod.com/viewmovie.html

If you watch nothing else in the next year then watch that. :) At least once a week. :) Can't go wrong.
Daisy was THRILLED to see us! To say the least. lol I couldn't even hold her in my arms when I got home. She was so excited. :) She wouldn't leave my side this morning and fell asleep in my lap four times while trying to stay sitting up. lol She kept falling over. It was funny. I guess she missed me!

Rainbow tonight here in Ashcreek :)
MAY 5, 2007

THE MORNING AFTER
MONSTER EF5 TORNADO HITS KANSAS OVERNIGHT AND EARLY THIS MORNING
TORNADO WAS ESTIMATED TO BE 1 1/2 to 2 MILES WIDE.
Greensburg, Kansas - WIPED OUT
THIS IS A RADAR IMAGE I GRABBED FROM MY RADAR SOFTWARE (GIBSON RIDGE AE) WHEN THE TORNADO WAS HITTING THE AREA NORTHEAST OF GREENSBURG. INCREDIBLE.
Another image from the software...incredible structure.
WICHITA EAGLE PHOTOS BELOW
http://www.kansas.com/
GREENSBURG, KANSAS WIPED OFF THE MAP. POSSIBLE EF4-5 TORNADO.
OVER 118 TORNADOES REPORTED IN THE LAST 24 HOURS

Sunday May 06, 2007

KANSAS TORNADO RATED EF 5 - FIRST F5
TORNADO SINCE 1999

YouTube Video http://www.youtube.com/watch?v=NRm4yu2MI-c

KANSAS CITY STAR HEADLINE
TURN THE PAGE CLICK HERE
Email me
Return Home