Saturday, August 4, 2007
SWITZERLAND - THE ALPS
We are going on a helicopter tour of the Alps today. Should be nice! Hopefully we will be able to see some fresh snow!
The helicopter ride was incredible. I got to fly the copter for about 15 minutes! Lot of fun. The mountains are just incredible. Breathtaking. We were able to see the Matterhorn and the White Mountain. Lot of climbers out today.
This will be out copter today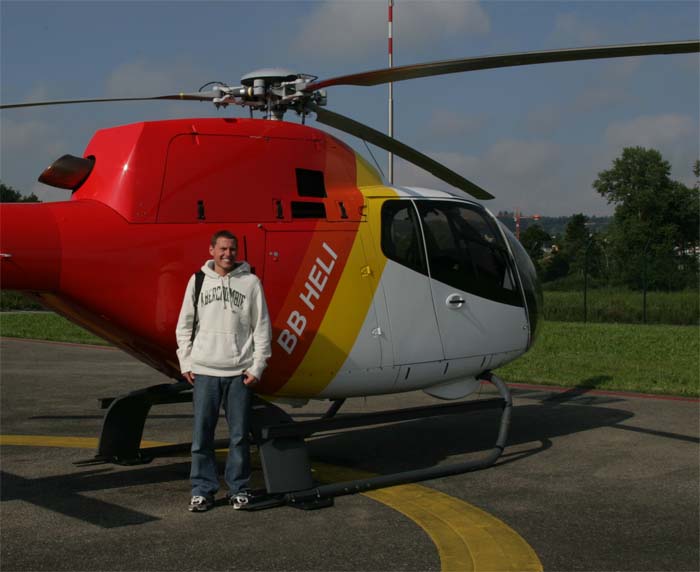 That would be me
PRISTINE snow. No tracks or anything up here. Just the ones we made. I must admit that I did eat a bit of snow. :) Any true snow/weather weenie would do the same!
SNOW IN AUGUST!!!!!! I AM LOVING THIS! I could handle this during July and August!

On top of the world!
WE ACTUALLY SAW A BUTTERFLY UP HERE! IT MUST HAVE ROAD UP ON ONE OF THE WIND CURRENTS.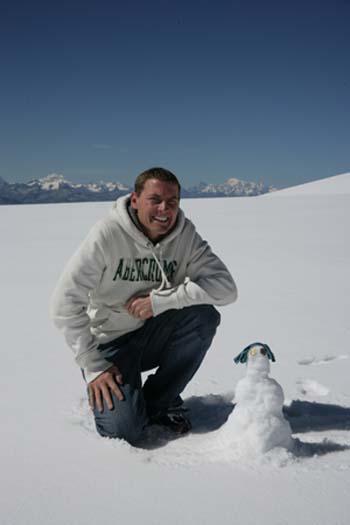 We built this snowman! Not the largest
snowman in the world.
Joey - Beau - David on top of the snowy mountain! This is fresh snow. It feel about 2 weeks ago.

Hard to see with the blinding glare off the snow.
August? :) lol
Snowball fight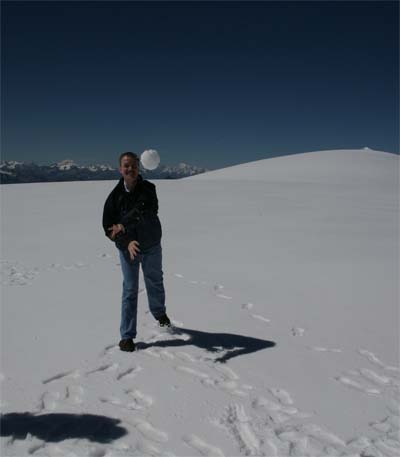 Incoming!
David - Beau - Joey - in the Alps of Switzerland
So awhile back our helicopter pilot, Mark, buried a bottle of non-alcohol champagne under the snow. He managed to find it today with his GPS. It took him a little while to dig out of the snow!
This is where he had buried a bottle
of non-alcohol champagne awhile back.
He found it with his GPS!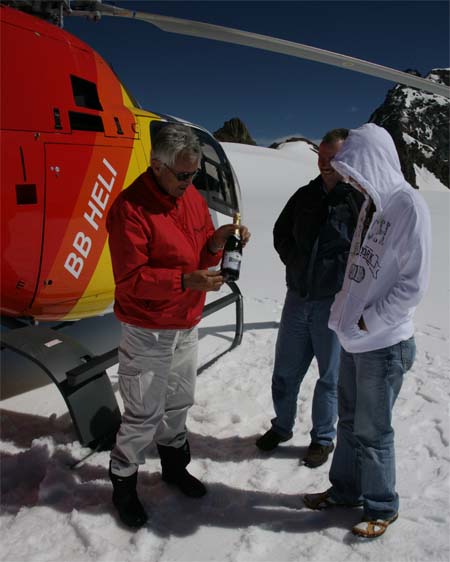 He found the bottle buried in the snow after about 5 minutes.
Amazing what a GPS can do!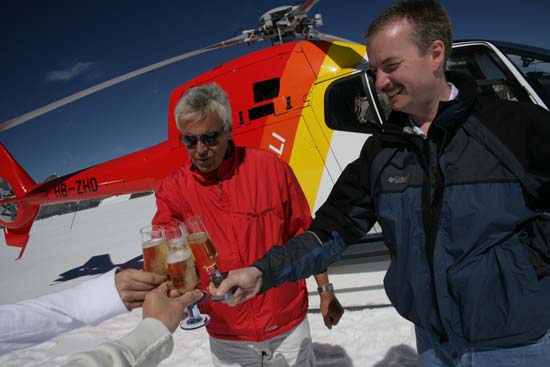 So once he found the buried bottle he poured us some non-alcoholic champagne.
A toast to FREEDOM and SNOW! :)
SNOW SNOW SNOW SNOW SNOW SNOW SNOW SNOW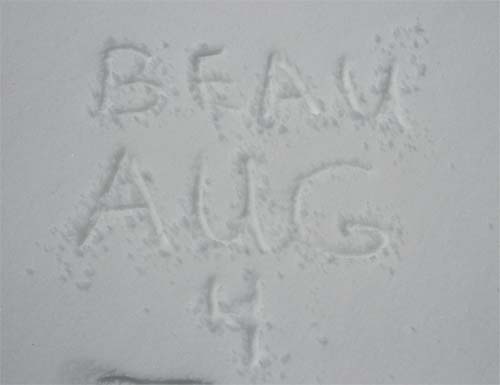 Beau - SNOW :) AUGUST!!!! Who would have though!

Our attempt at an August Snowman!

I think our snowman needs a little bit of work.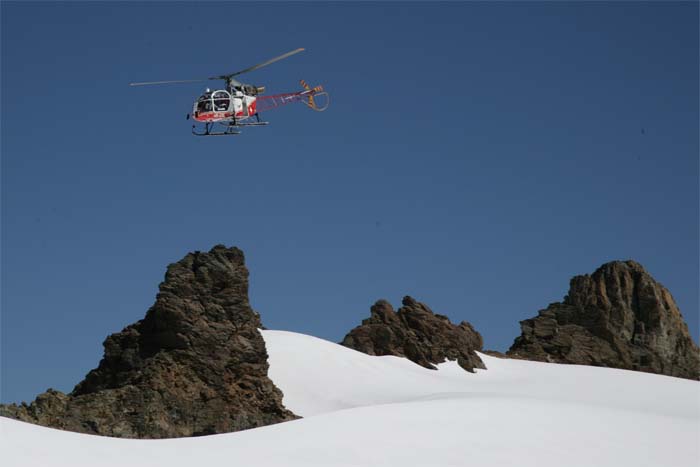 That would be me flying the helicopter :) Flew for about
15 minutes! He said I did a great job holding her steady.
Perhaps I should just fly us back to Canada???
I could use a pair of sunglasses...hard to see up there!
Turn the page for more some beautiful photos of the Alps
Email me
Return Home