THIS 2nd GRADE BOY LOST HIS HOME IN THE TORNADO....THIS IS THE THANK
YOU LETTER FROM HIM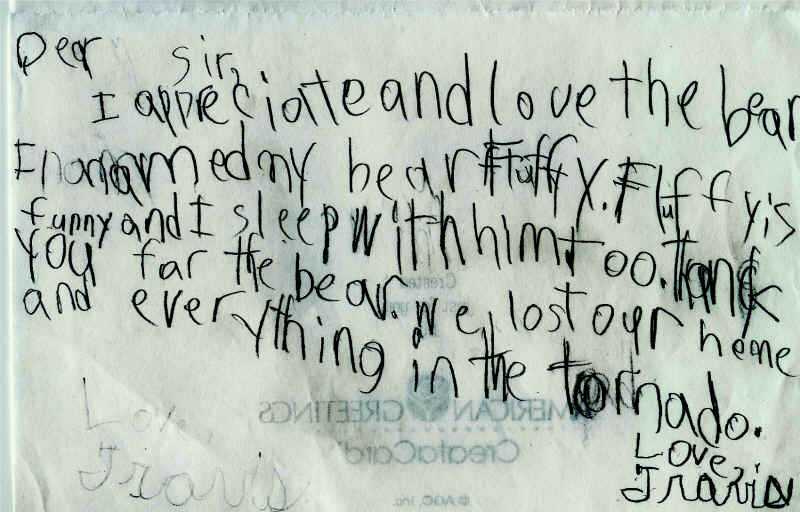 It says...
Dear Sir,
A appreciate and love the bear. I named my bear Fluffy. Fluffy is funny and I sleep with him too.
Thank you for the bear. We lost our home and everything in the tornado.
Love Travis